As I mentioned previously, the sixth day of our honeymoon was again not a Disney day. Instead we spent the day at SeaWorld.
I'd spent a couple days at SeaWorld when I lived in Florida a few years ago. I wasn't in a hurry to go back because I love trained mammal shows, but because they had a tour that I was dying to do. Ever since I learned that SeaWorld offered a Penguin Up-Close Tour, I was just looking for a chance to do it.
We booked our tour online and then planned to spend one day of our honeymoon at the park. If you want to go to SeaWorld, I recommend buying tickets online - they're cheaper.
Even though our tour wasn't until noon, we had to check-in at the park by 10:00. We got there a little early and after checking in, we wandered around viewing the various animals.
I won't give you the play-by-play, instead here are some pictures of the animals we saw.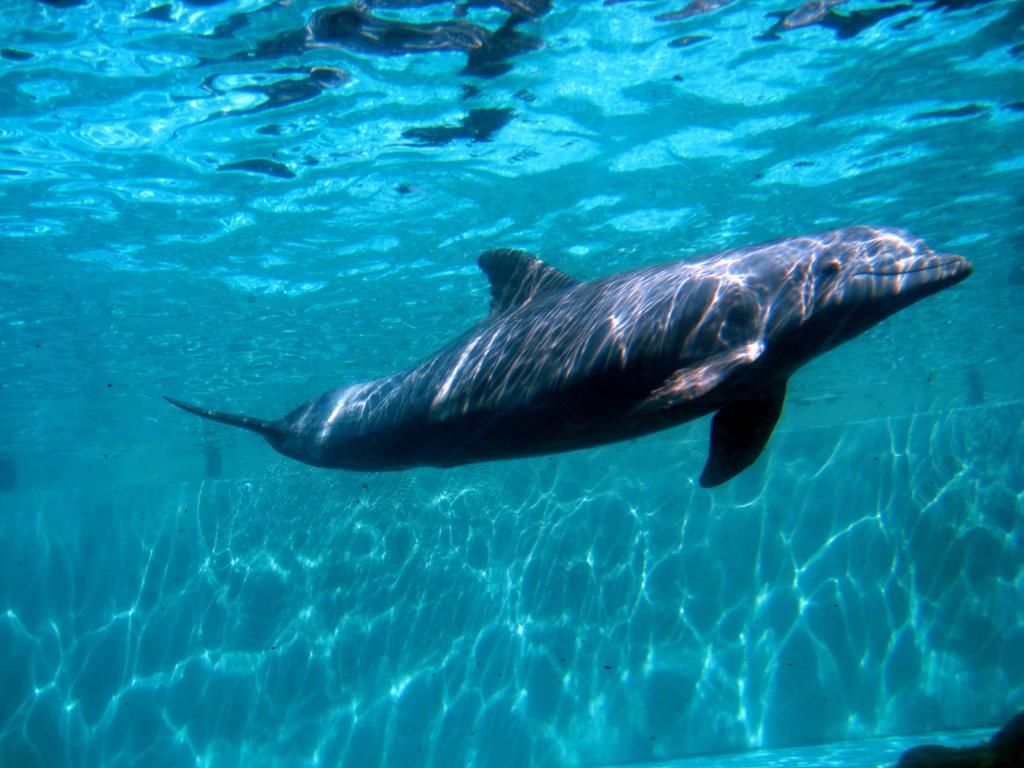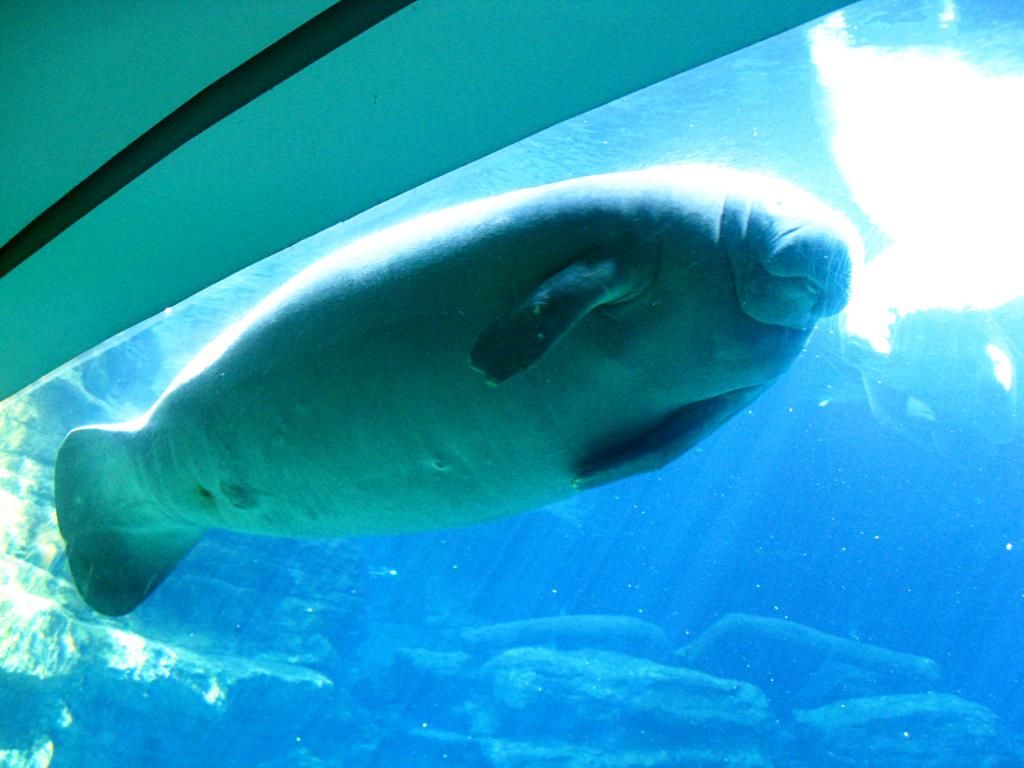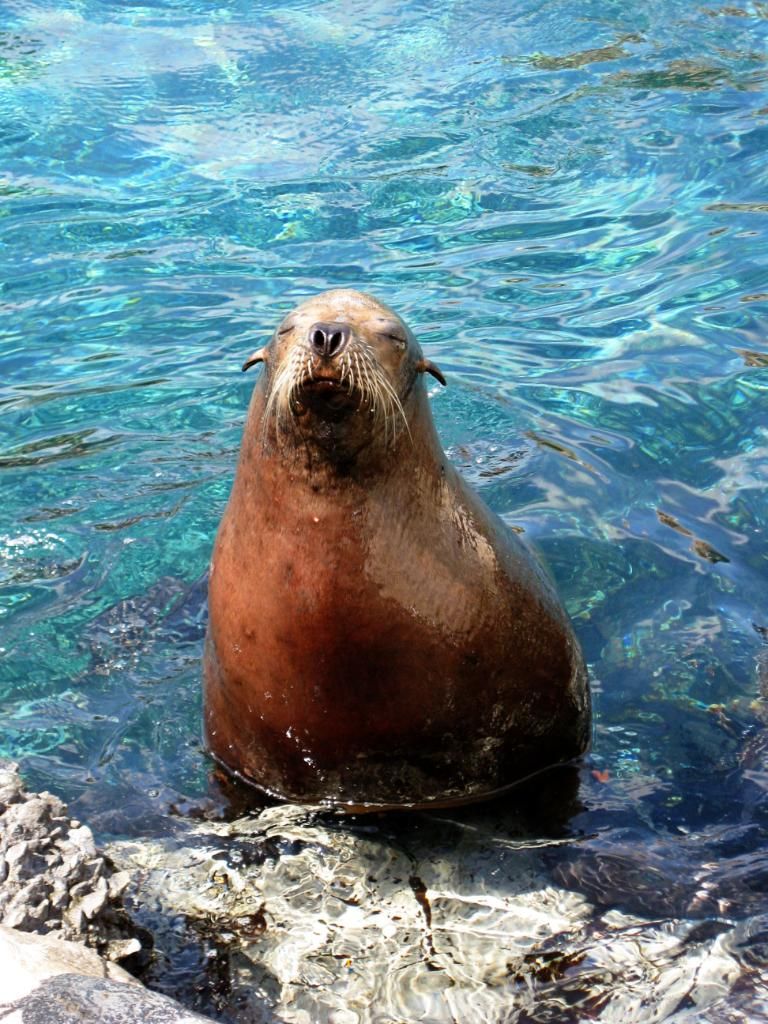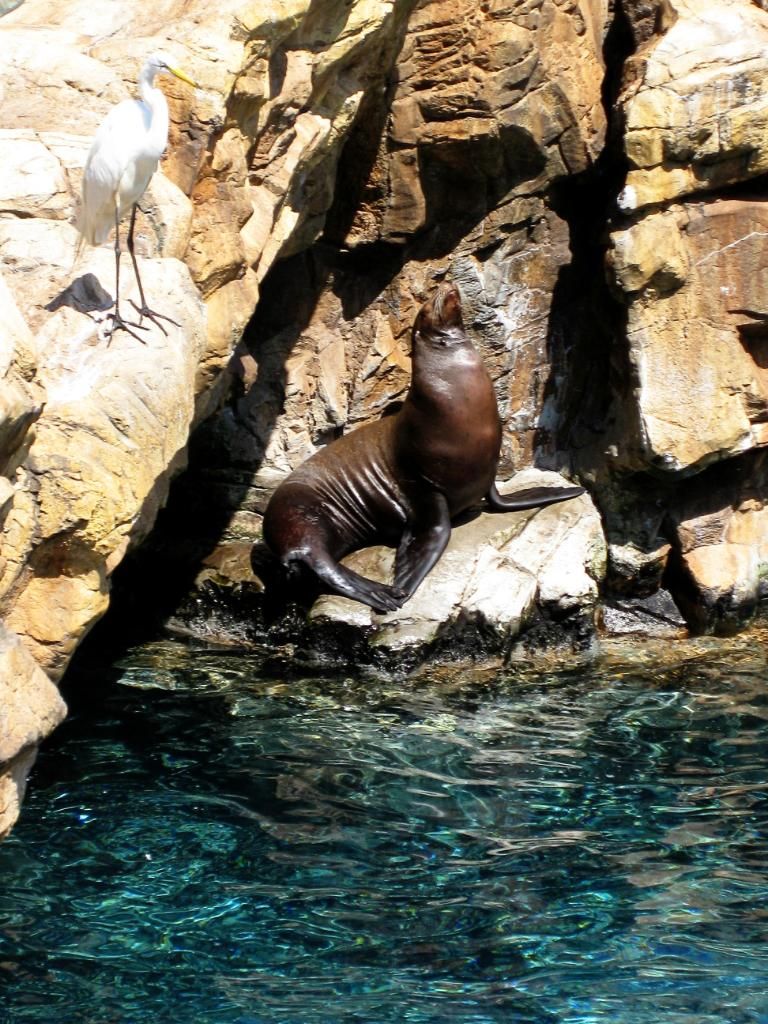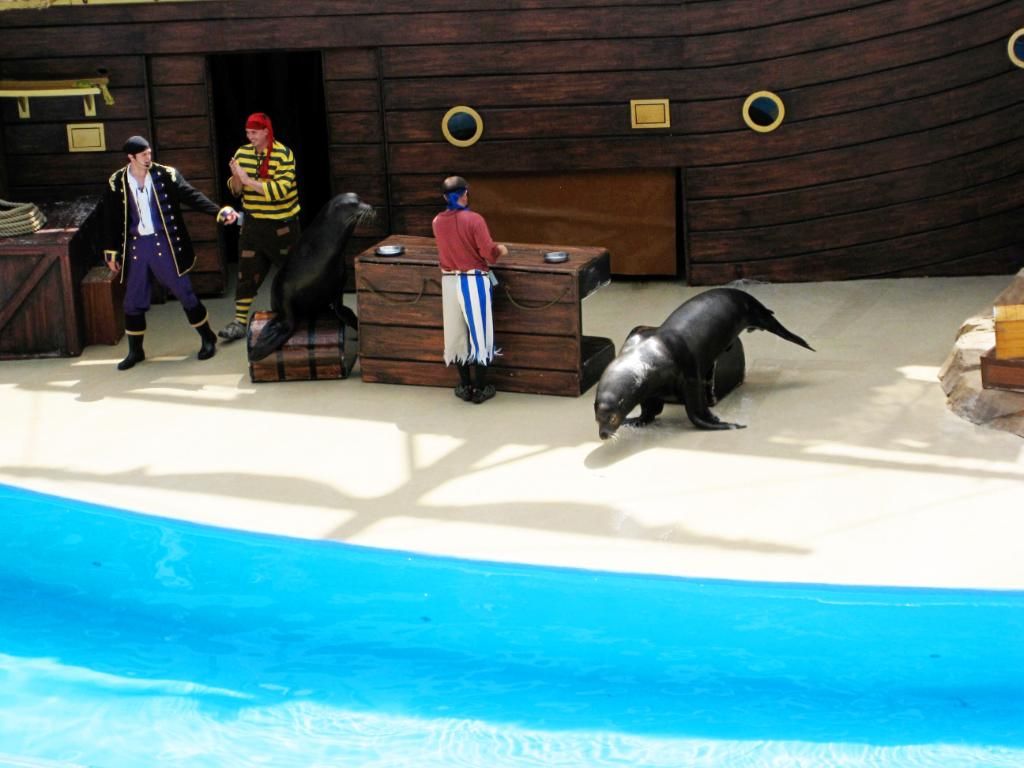 We did go to my favorite show, the seal and sea lion show. My favorite part is the otter. He's such a ham!
After that, it was time to meet our tour group. We met up with some other couples, a mom and son, and some friends in the gift shop across from the penguin building. Our tour guide led us into the penguin building and told us some information about penguins and the exhibit.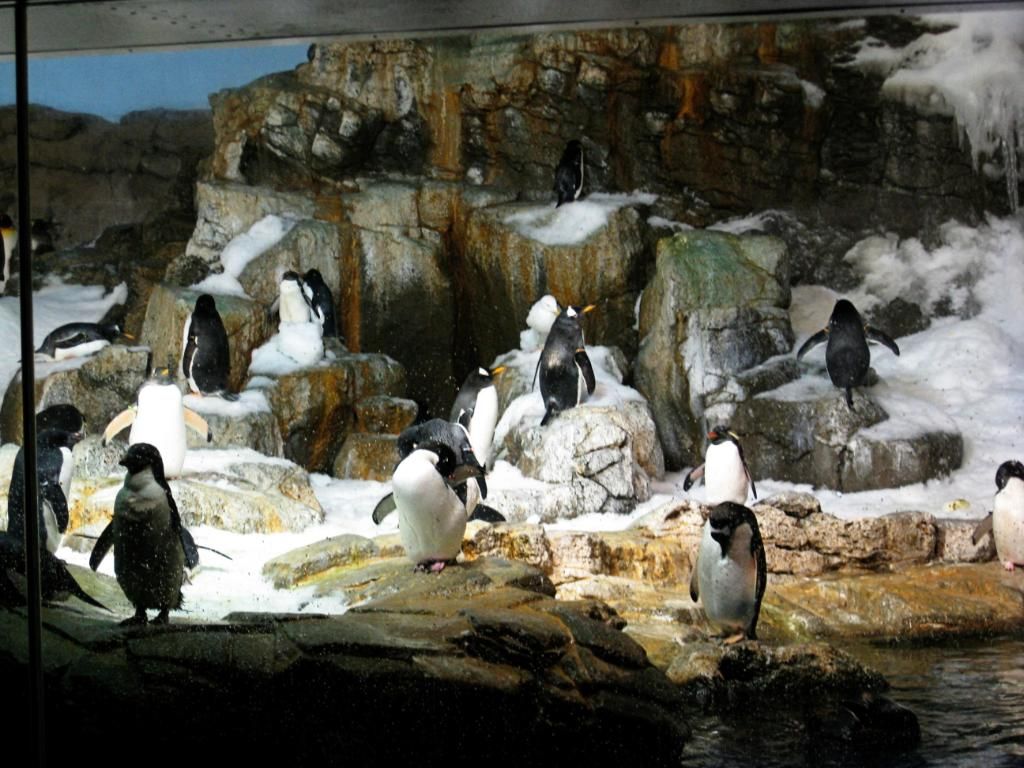 She then led us outside and around the building to the back entrance. She explained some more about the penguins at SeaWorld and gave us some instructions for the tour.
Once we were in the building, the group split into two and half the group went to meet a puffin and our half of the group got to meet a penguin.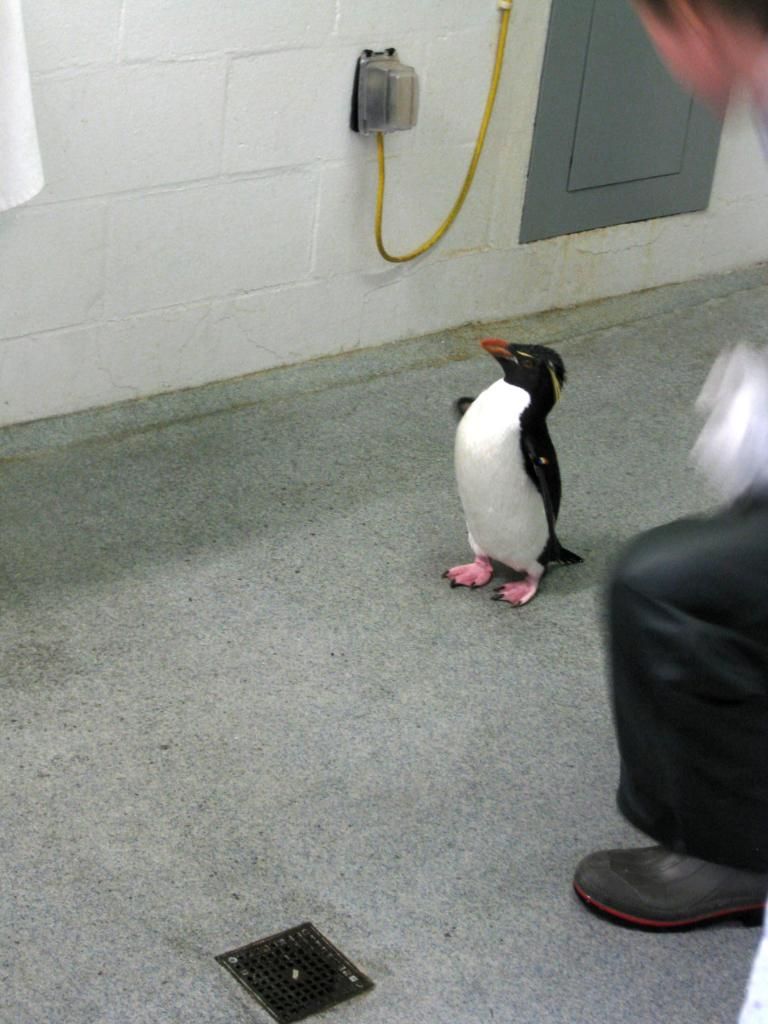 Here's the little guy we got to meet. Everybody got a chance to pet him and take lots of pictures. I'm not sure what I expected a penguin to feel like, but I was surprised to find that he was soft and smooth. Not cold or wet at all.
After we all petted the penguin, we got to go into the penguin enclosure. In here, we could not touch the penguins because they are not used to strangers touching them. But the little penguin came in with us and we could touch him more if we wanted to.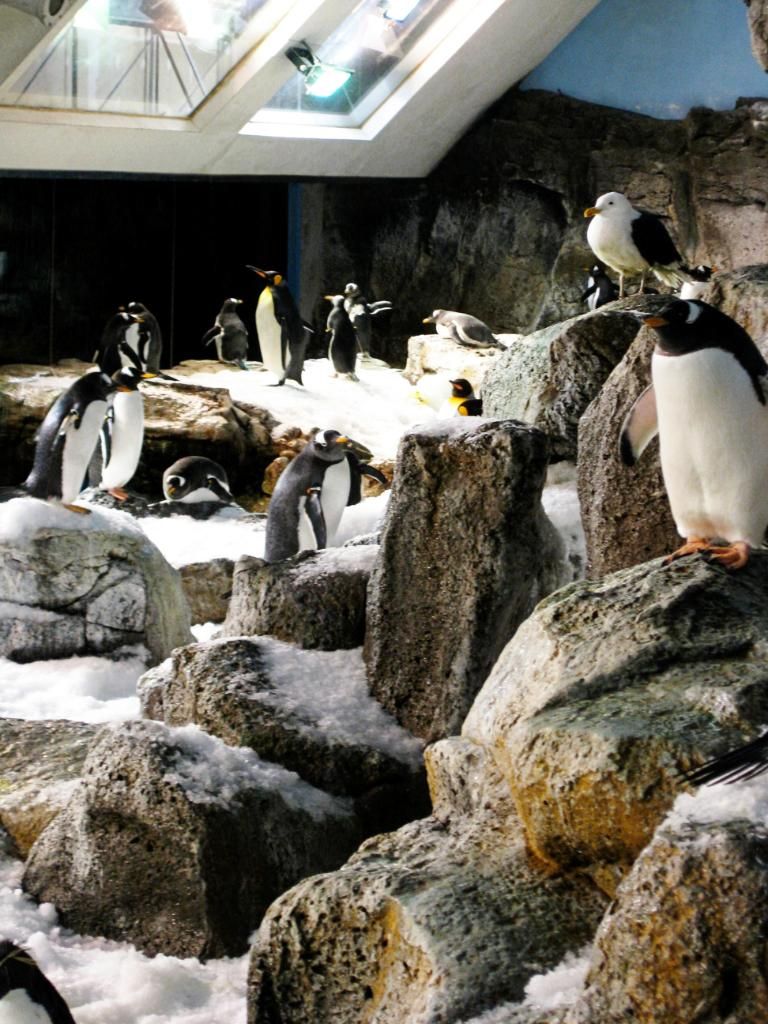 Here's the penguin exhibit from the other side of the glass.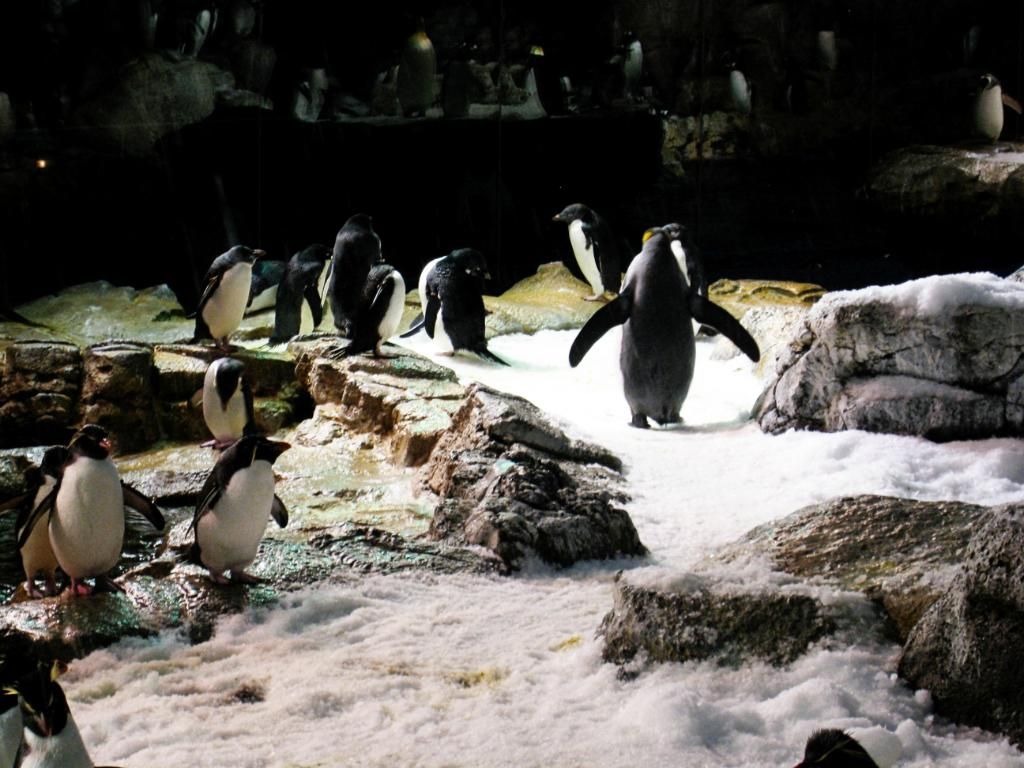 As you can see, the other penguins were not shy and I was very excited to be there.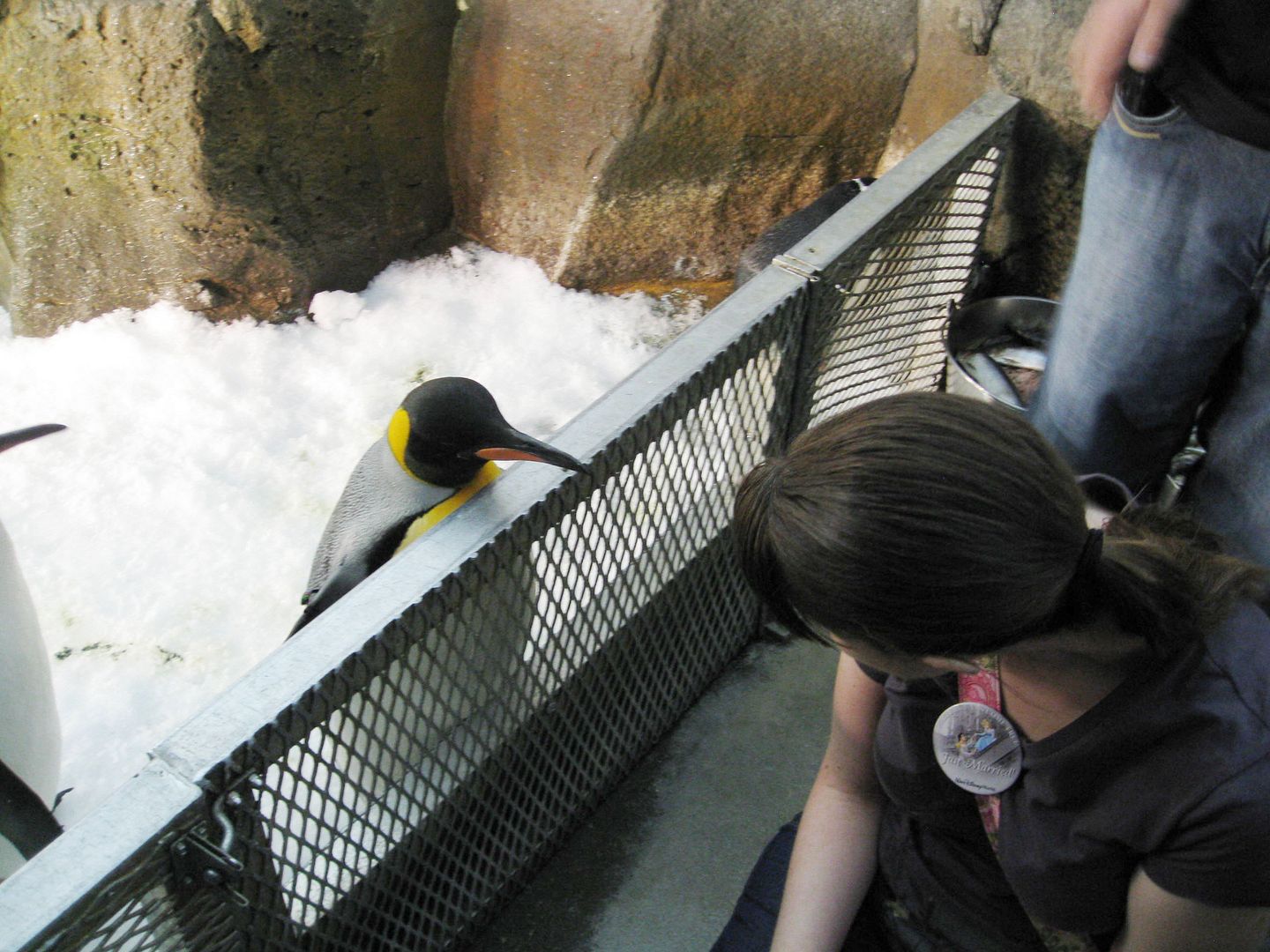 Eventually, we had to say good bye to the penguins and switched with the other half of our group. We went into a room where researchers work and learned about puffins.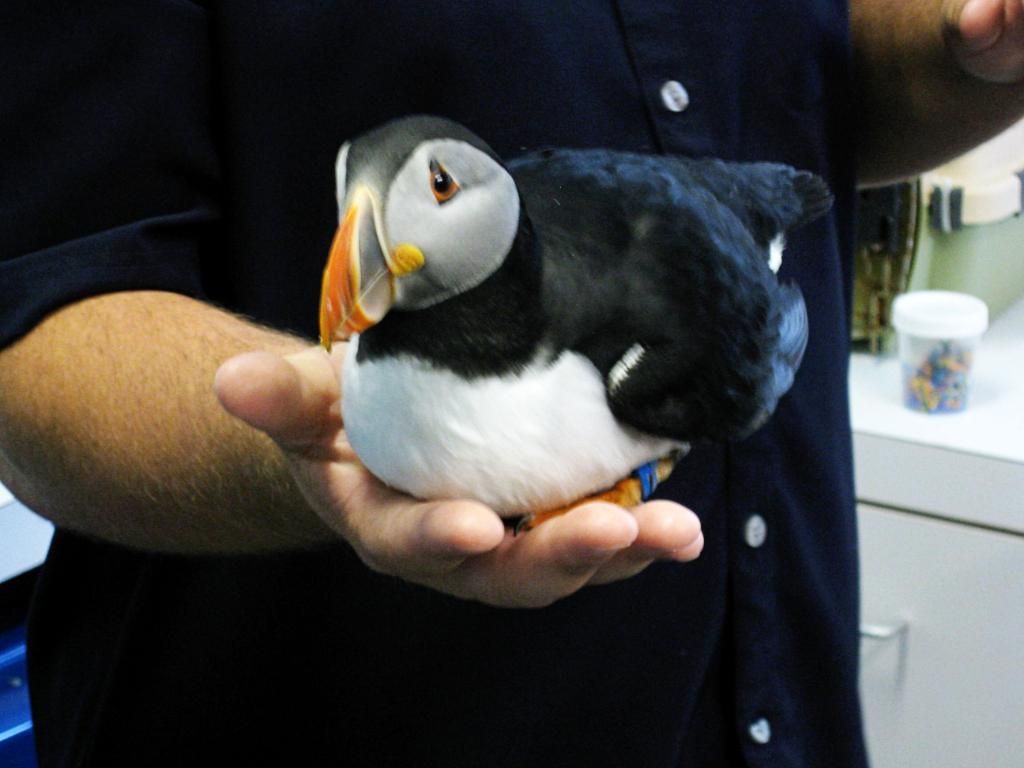 We weren't allowed to touch the puffin, but we could take pictures and we all got a chance to pose with the puffin.
After our tour, we wandered around some more and eventually went to the orca show.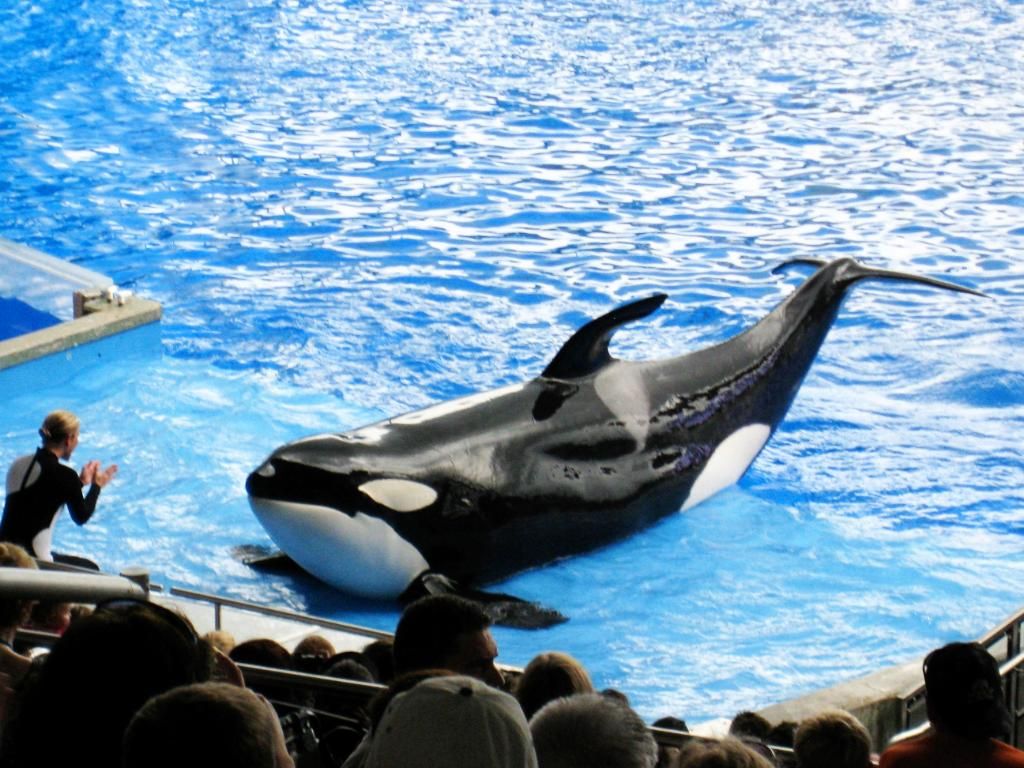 I was getting pretty hungry, but a regular old hot dog cost $5 and I refuse to be gouged that much. I eventually gave up $3 for some popcorn and it ended up being less than fresh.
After the show, it started raining so we headed for some indoor things and when the rain stopped, finished checking out everything else in the park. Once we had seen everything we wanted to see, we left. We were hungry and ready to be done.
On our way back to the resort, we decided to eat at a Pizza Hut. We made our way back to the resort and then spent some time on our balcony watching the animals.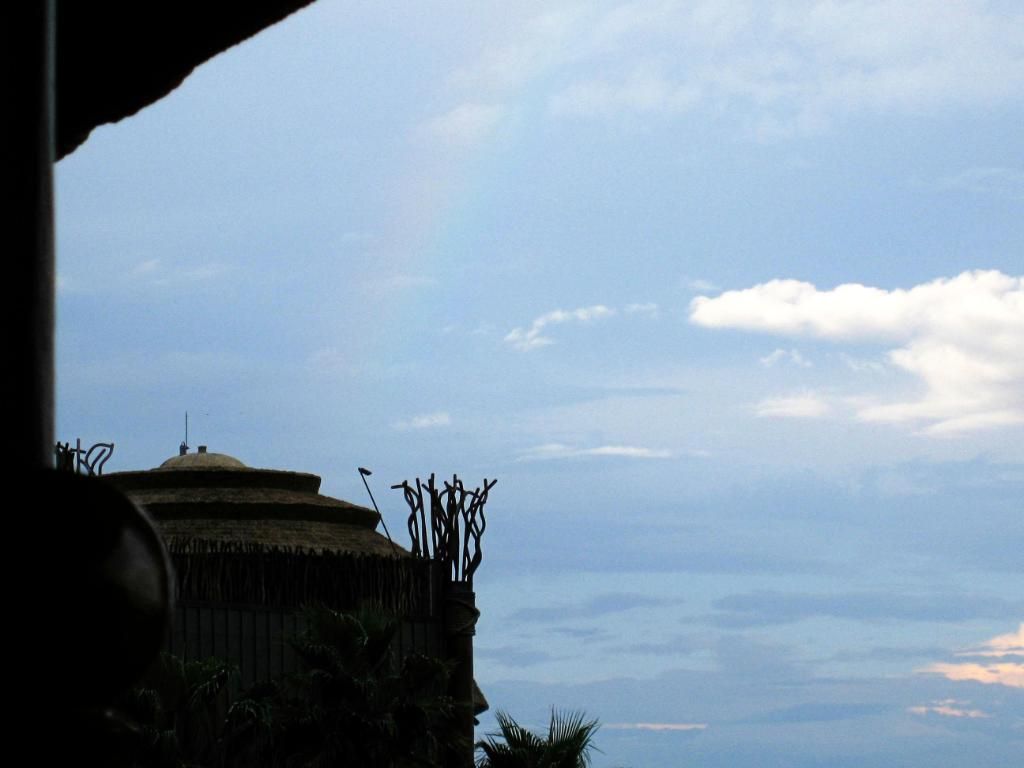 We even spotted a rainbow!
The next day we'll be heading to my favorite place in the whole world!