On our 3rd day in the Disney Parks, I was once again in a hurry to get to our park for the day. We must have gotten there very close to when they opened. My first picture was taken around 9:30 and the park opened at 9:00 that day.
Our park for the day? Disney's Animal Kingdom!
The first thing we did when we entered the park that day was head to Expedition Everest to grab Fast Passes. M really wanted to ride this one and I wanted to make sure he got at least one ride.
We then headed for my favorite ride at Animal Kingdom, Kilimanjaro Safaris! I love to ride this multiple times in the day in order to see as many animals as possible. I just love that it's a chance to see animals in a more natural setting than in a cage at a zoo.
I go a little picture crazy on the safari, so I'll only show you a few good ones from our rides.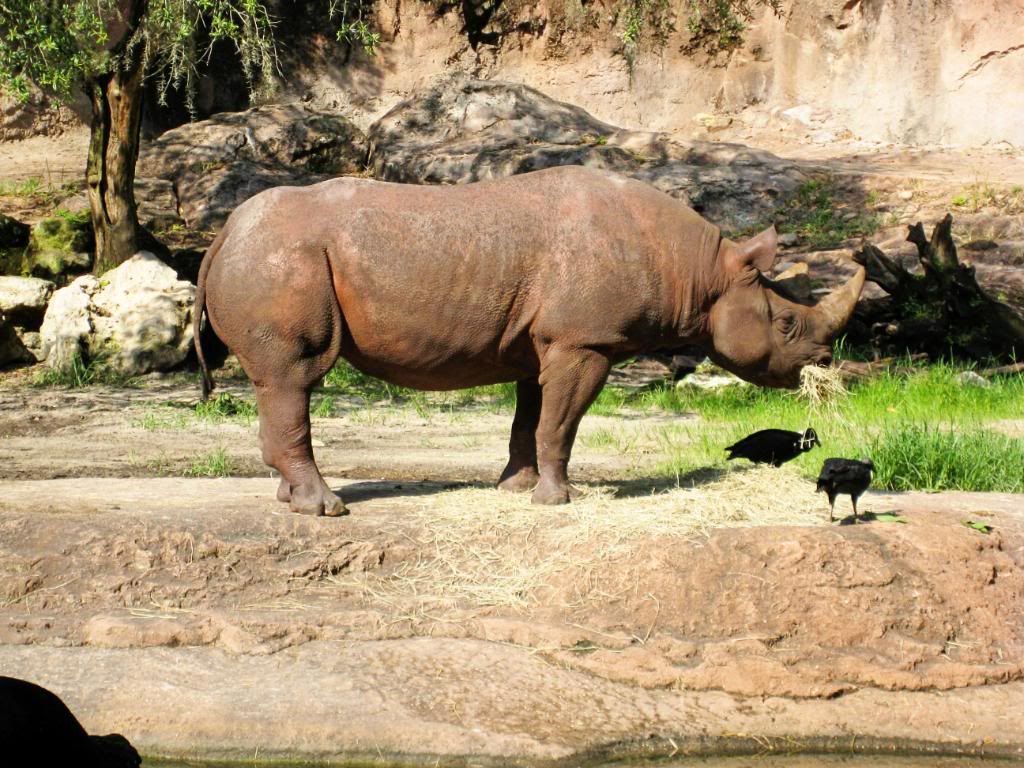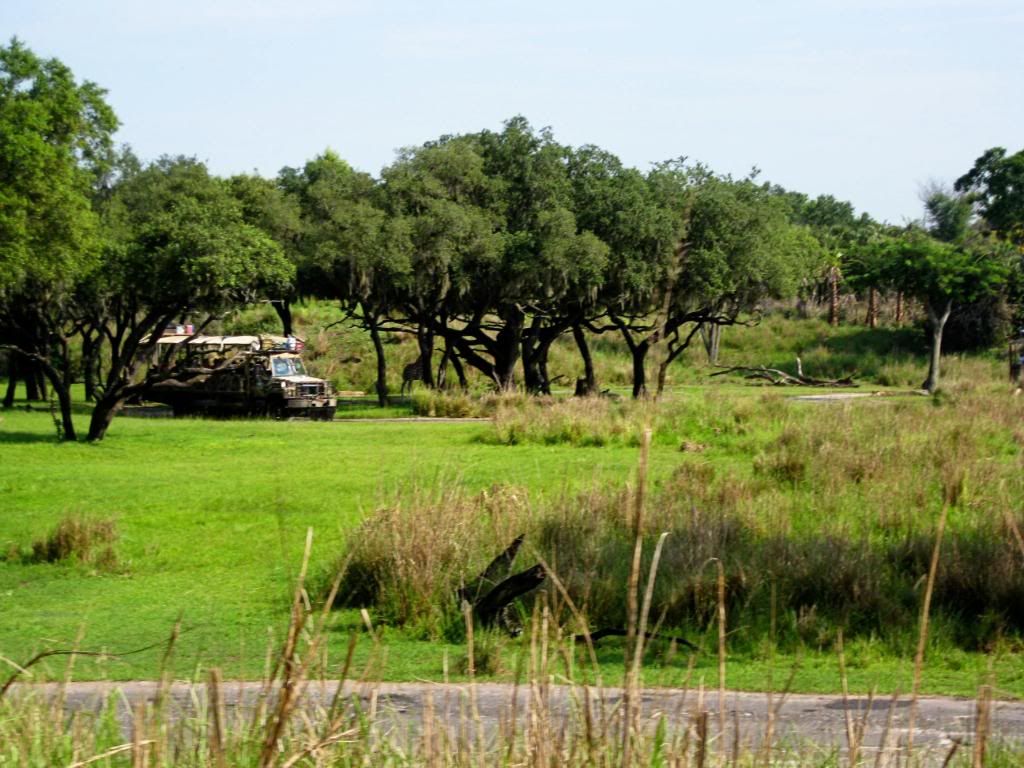 I love that it feels like what I think Africa is like.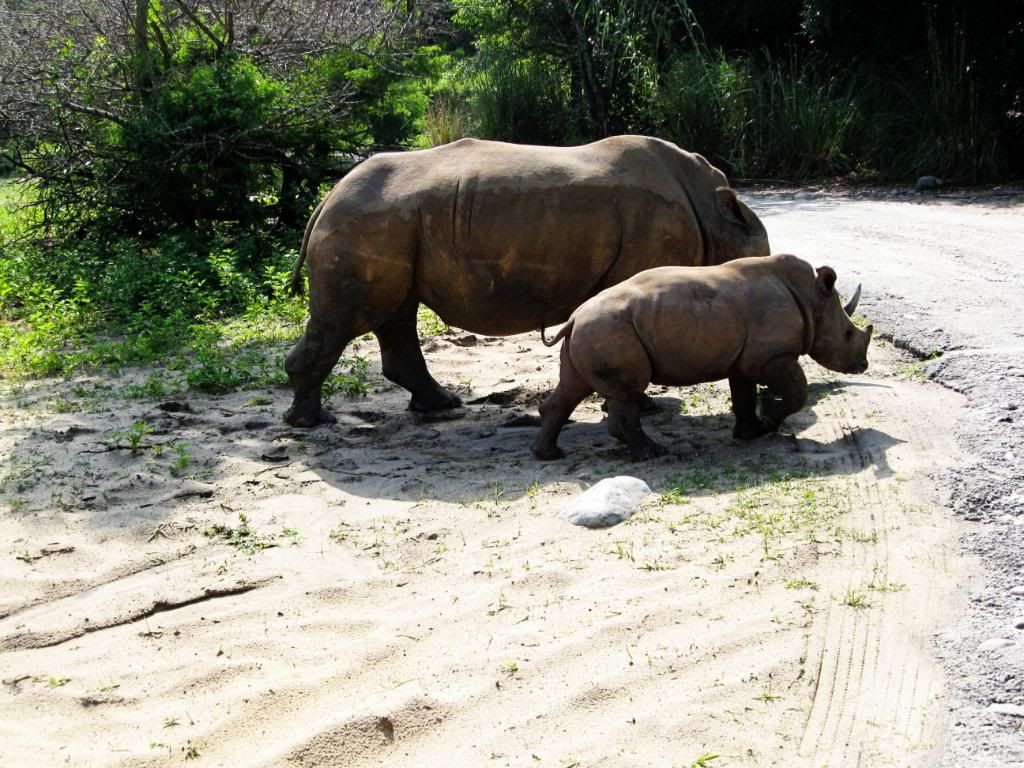 This mother and baby rhino decided to cross the road in front of us. Love that you can get so close to the animals here.
After the safari, we walked around the Pangani Forest Exploration Trail. It's a trail that allows you to see more animals outside of the safari.
After the Trail, it was time to use our Fast Pass for Expedition Everest. So we head for this...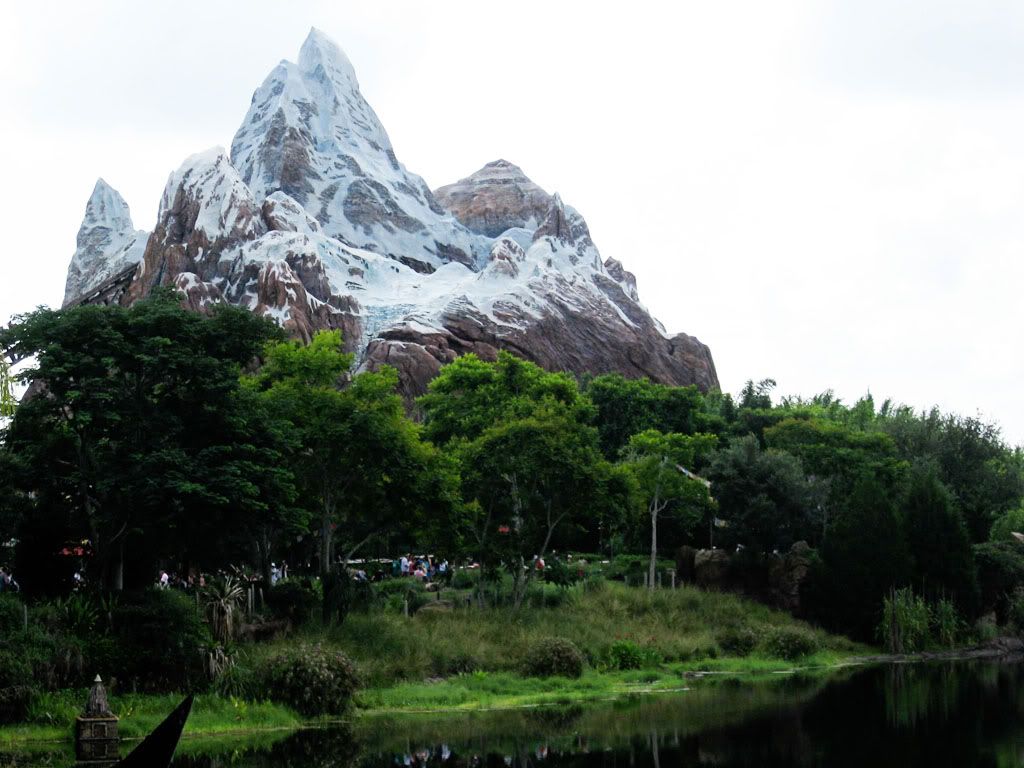 I'm a bit of a wuss when it comes to rides. I don't ride many, but I can ride most of the rides at Disney. But this ride kicks my butt. I rode it for the first time a few years ago by myself. I just had to try it and I didn't really enjoy it. I decided to try it again and ride it with M. Nope, still don't like it. M loved it. He wanted to ride it again and again. After our ride, I had sat out and M used the single-rider line to ride again.
After M rode Everest several times, we headed to DinoLand USA, where we rode Dinosaur.
Next, we headed to the centerpiece of the park, the Tree of Life on Discovery Island. Inside is an attraction, It's Tough to Be a Bug.
I love the animals carved into the tree.
We headed back to Africa...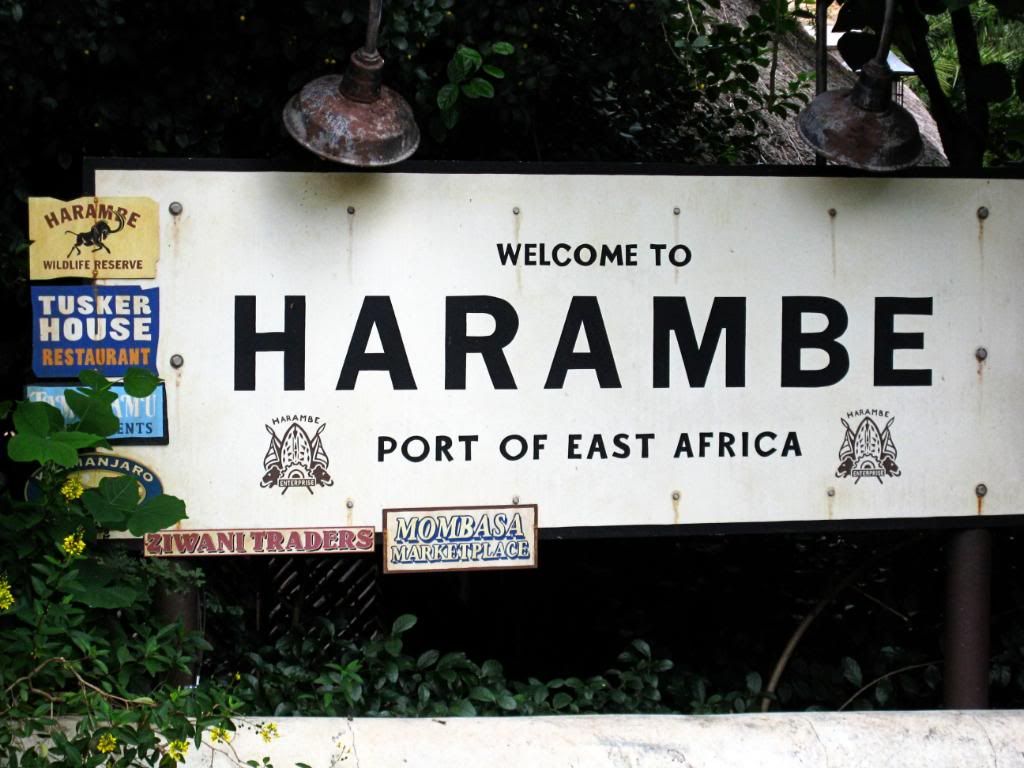 and enjoyed the talent the locals...
and took another safari!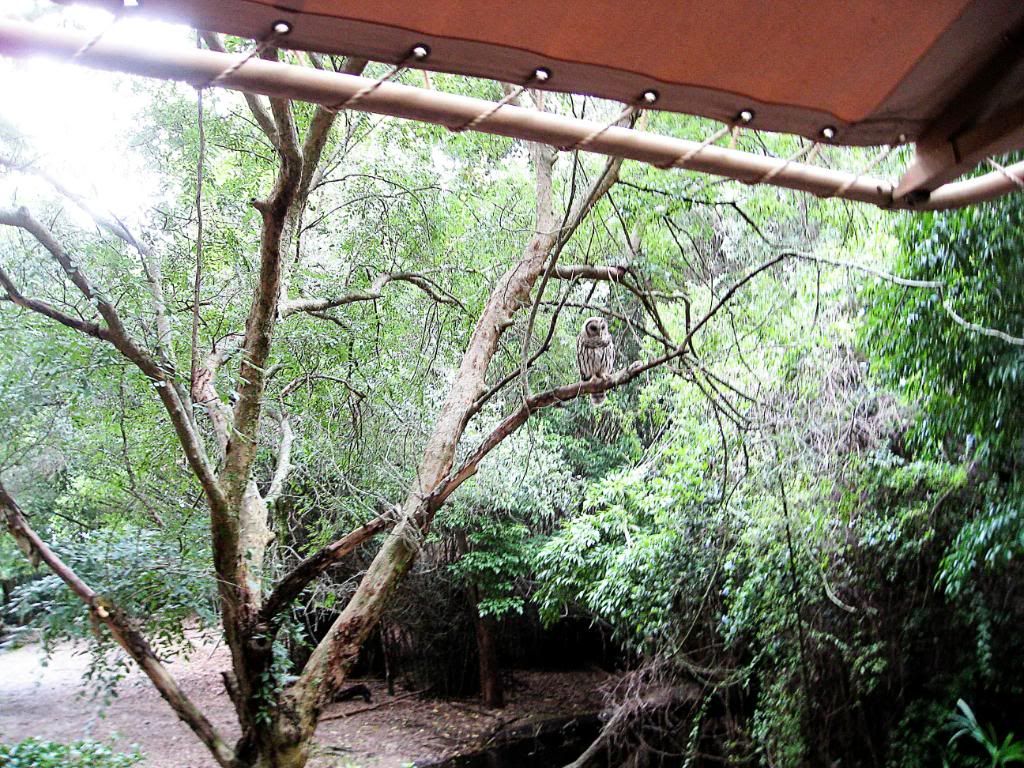 With a surprise appearance by an owl!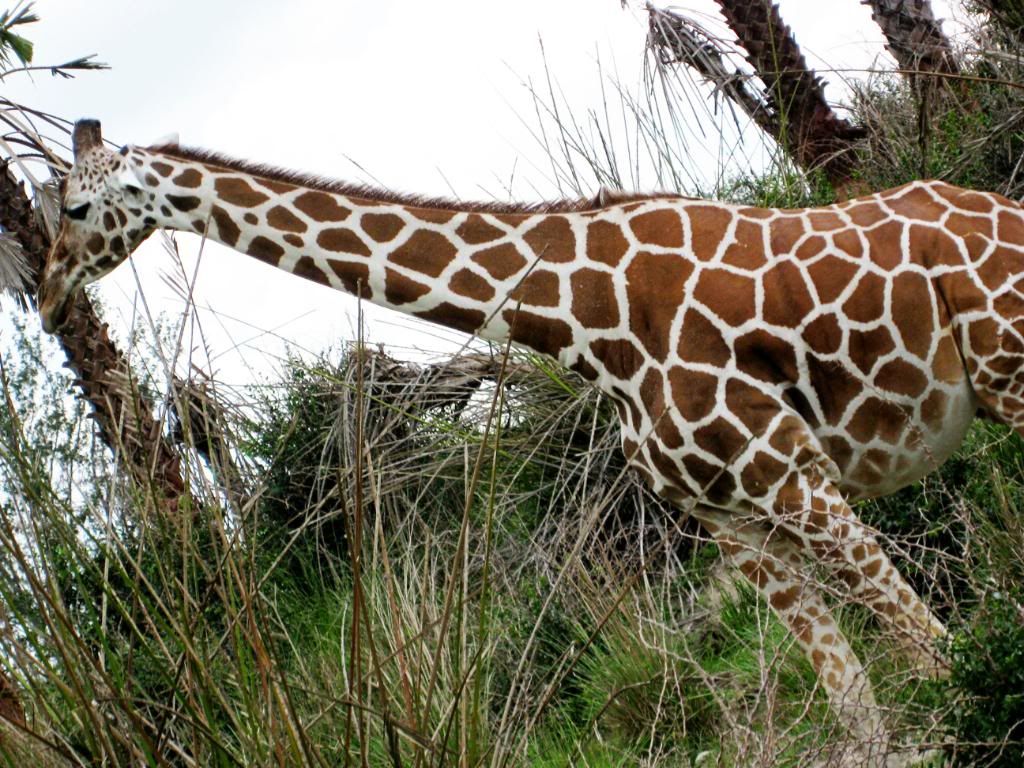 And we had amazing luck with giraffes on this trip.
After our safari, the weather started to take a turn and we decided it was time for lunch. Since the weather wasn't great, we headed for something nearby, which ended up being Pizzafari. So for the second day in a row, we had pizza for lunch. But it was tasty and we got out of the rain.
After lunch, we wandered through the shops and headed for the Asian part of the park again.
We wanted to check out the Maharajah Jungle Trek, which is a trail through Asian animals. But since the rain was still in the area, the Trek was closed. I grabbed a Mickey Ice Cream Bar and we watched the monkeys on Monkey Island.
Since the Trek wasn't opening, we decided to take a train ride out to Rafiki's Planet Watch.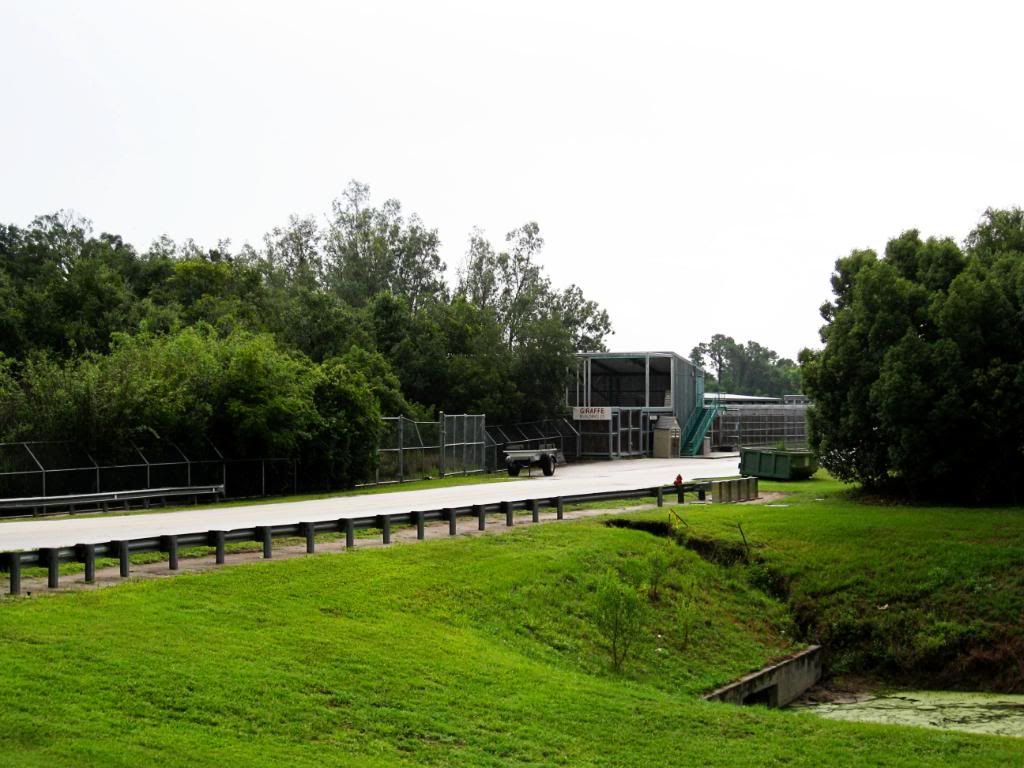 I like that you get to see backstage on the train ride and you can see where the animals sleep at night. At the Rafiki's Planet Watch, you can learn about conservation and helping animals. They also have a petting zoo called an Affection Section.
When my husband was done looking at all the reptiles and amphibians, we took the train back to Africa. Time for another safari!
The Maharajah Jungle Trek was open now, so we finally got to do that.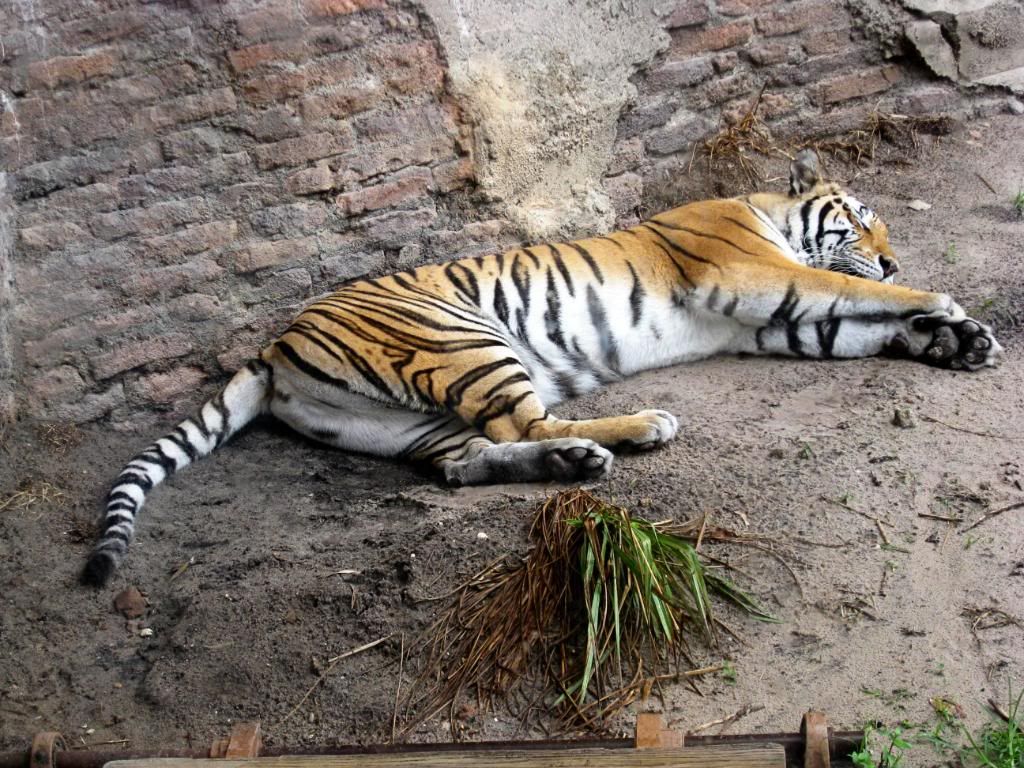 I think every time I see these tigers, they are just like this. They remind me of my cats.
The park would be closing soon, so we decided it was time to head back to the Lodge. We took some time to look at the animals at the lodge. I loved the flamingos down by the pool.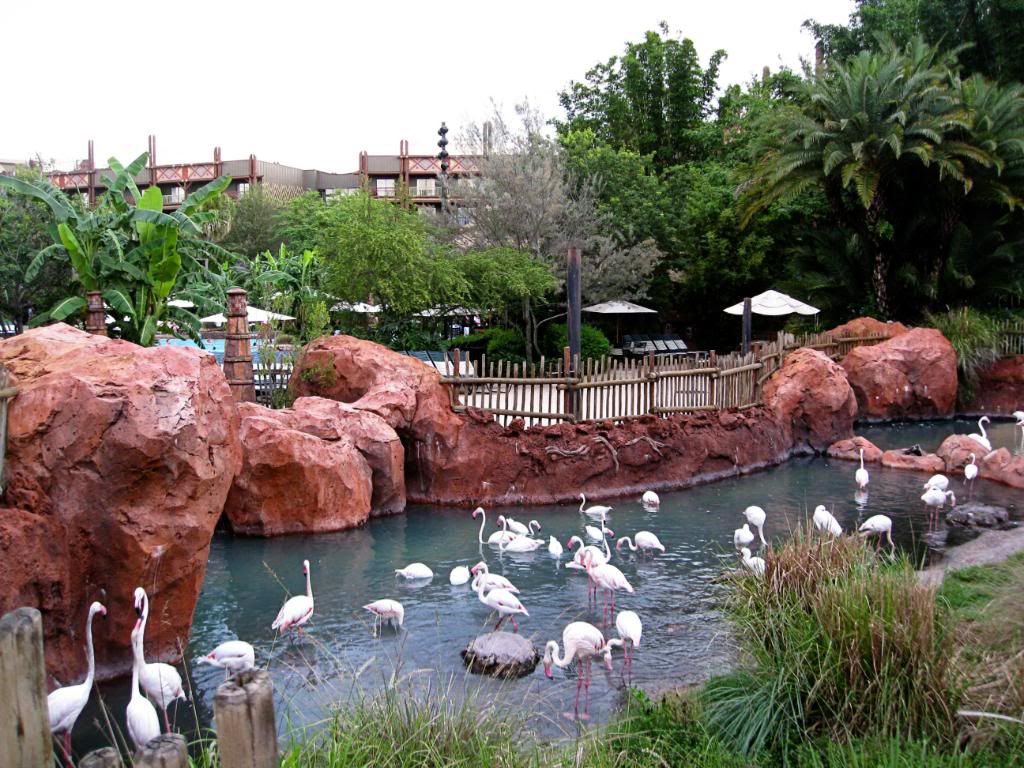 The next day was Saturday and we had plans that didn't include Disney. What could we be doing?