Last weekend, I had the pleasure of throwing a baby shower for my awesome friend,
Tricia
. Since this was the first shower I've thrown, I've been
pinning ideas for a shower
since the day Tricia told me she was pregnant. Thanks to Tricia's amazing mom, we had a great shower and I wanted to share some of the elements with you all today.
Tricia and I discussed ideas and shared pins on Pinterest over the months and eventually came up with a theme and color scheme. We decided to go with a simple theme of a baby clothesline with blue and green colors. Once that was decided, it was easy for me to pick out the invitations.
I confess I ordered the invitations from Tiny Prints because I had a free code thanks to some sponsored blog posts I had done. But these invites were perfect for both our theme and color scheme. I was extremely pleased with the quality of the Tiny Prints invites. They were thick card stock and very professional. And the shipping was very fast. I'd gladly order from Tiny Prints again.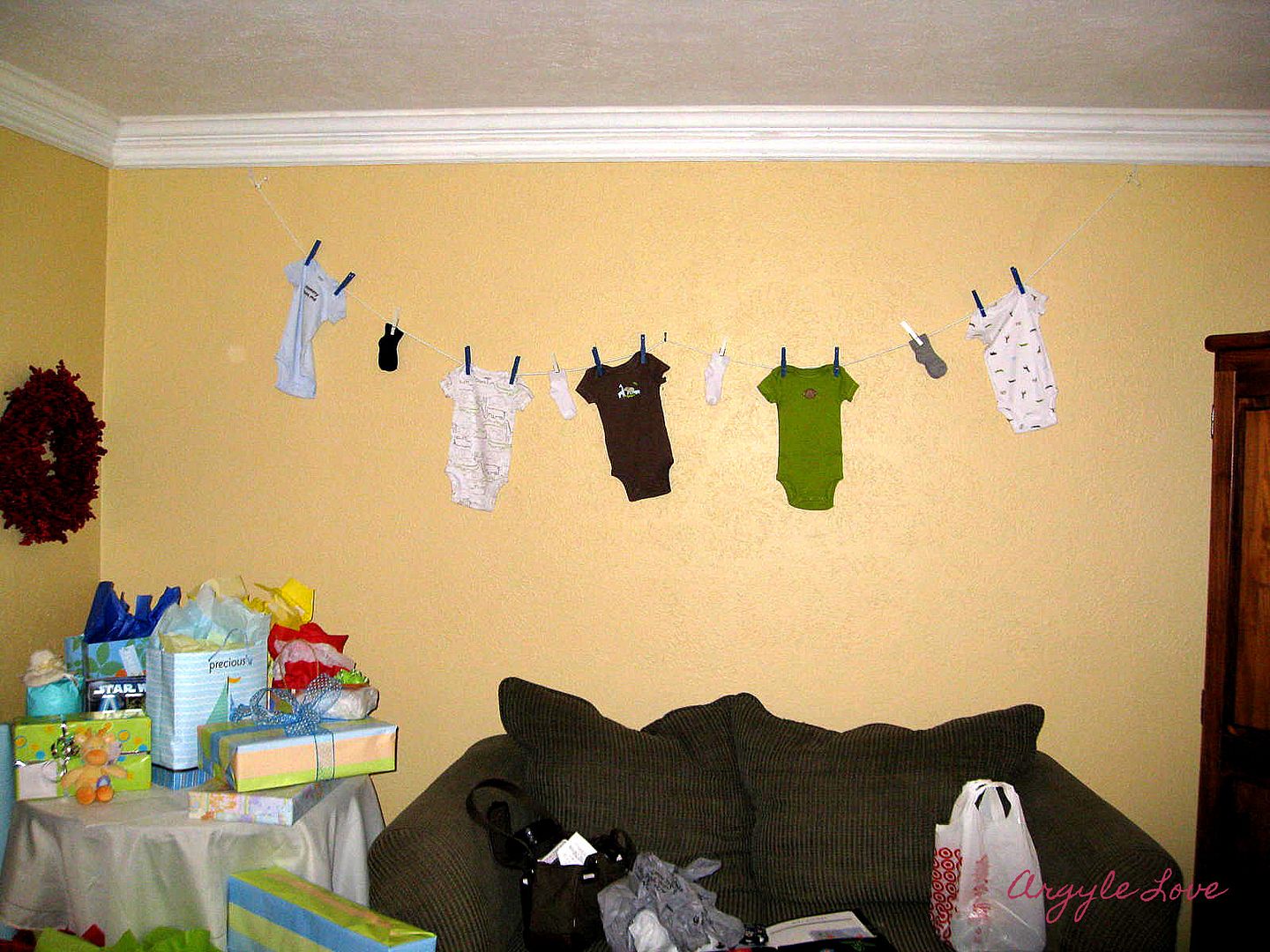 I used our theme to decorate the party space with a clothesline and added some onesies and baby socks that I picked up for the baby. I even managed to get them in the right colors.
Tricia's mom made those pretty tissue paper pom poms in the shower colors and we hung them over the food table. We had lots of great food too! Cheese & crackers, veggies, chicken salad croissants, tortilla roll-ups, chicken drummies, meatballs, white chocolate macadamia cookies, chocolate covered strawberries, and Oreo truffle balls. Everything was great!
Here's a better look at the pom poms
I used some blue Ball jars as vases and found green button mums and white carnations at the local grocery store. I decorated the jars with some green and blue ribbon I picked up that said, "It's a boy" and had clothes on a clothesline. It was perfect!
And of course, the theme also extended to the cake!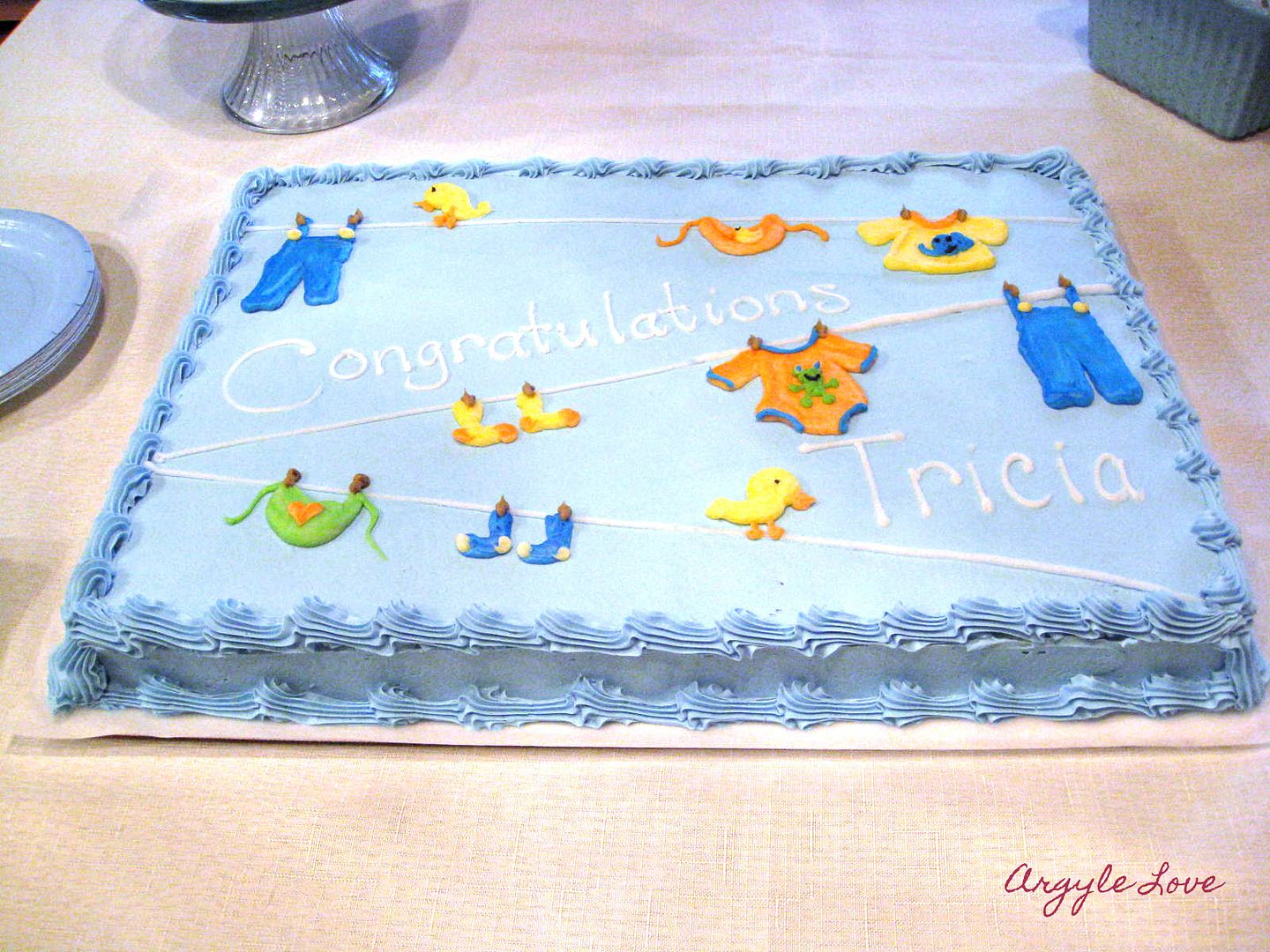 Isn't it amazing?! Once again, I went with my trusted wedding cake baker. I just gave him an invitation and he came up with this. I LOVE that guy! Everybody was impressed with the cake and it really was too pretty to cut. But eventually we did cut it and of course, it was delicious!
We did play some great games, but I'll share those with you some other time because I'd like to share the printables I made for the games with you.
Tricia got lots of great gifts and everybody had a great time. I'd say my first time hosting a shower was a success!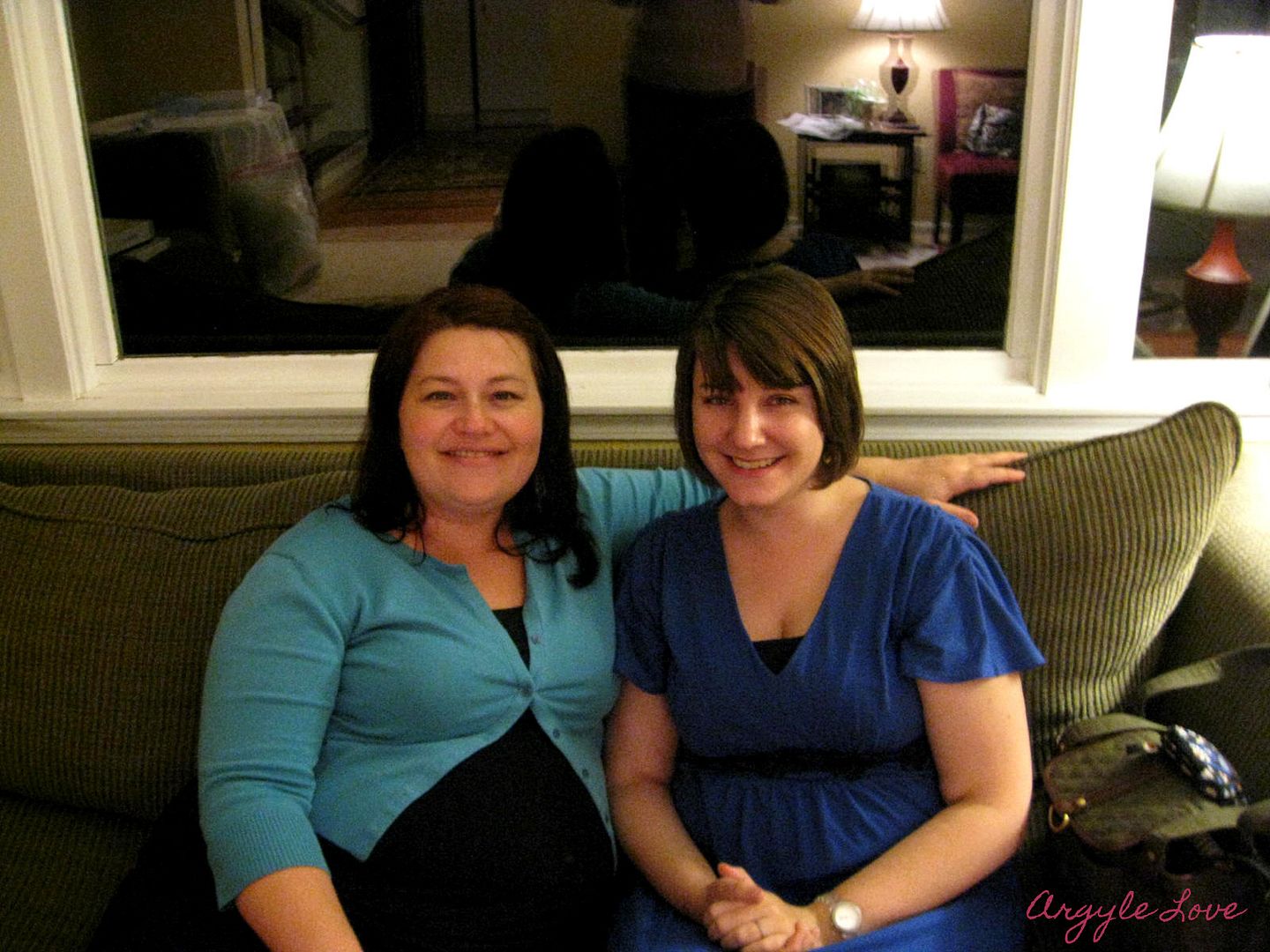 The glowing mother-to-be and me