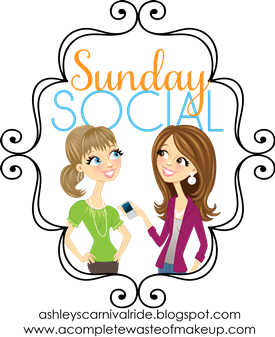 What is your favorite childhood book?
My favorite book when I was a kid was
Cloudy With a Chance of Meatballs
. I loved the idea that food could just come down from the sky.
I also collected the Boxcar Children books and The Babysitters Club books.
What is your favorite book lately?
The last book that I read and really loved was
Let's Pretend This Never Happened
by Jenny Lawson (aka The Bloggess) It is so hilarious that I was actually laughing so hard I cried several times.
I've also enjoyed the The Hunger Games series and the Parasol Protectorate series in the past year.
What is the book you wish you could live in?
Harry Potter! I want to be a witch and go to Hogwarts!
If you could be any character from a book, who would it be and why?
I think I want to be Stephanie Plum from the Janet Evanovich novels. Because Stephanie is kick-ass and has two sexy men in her life. But, I'm totally a Morelli girl all the way. (And to go with the next question, I actually thought the movie of
One for the Money
was pretty good even though it was Katherine Heigel, who I don't like.)
What is your favorite book turned movie?
Pride and Prejudice
- It's probably the only movie of a book that didn't ruin the story. Plus, I just adore the Kiera Knightly version.
Also,
The Princess Bride
does a great job of sticking to the book which is a great book as well as one of my favorite movies.
What is your favorite magazine?
I highly enjoy just about any magazine that I can score for free. Right now I'm really enjoying my subscriptions to
Everyday Food
and
All You
.