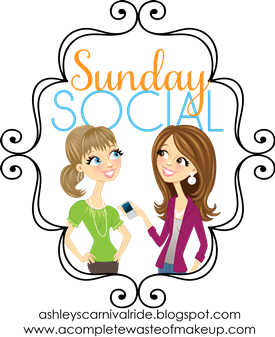 This week's Sunday Social is a little different. Instead of questions, it's an open ended topic about fall. I already shared my ideas for some
fall fashion staples
, so I thought I'd share a few of my favorite fall craft & recipe pins.
These cute yarn candy corns look like an easy craft that even I could do.
The grocery store had samples of their apple spice cake the other day and I'm now determined to make my own. I love spice cake in the fall especially with some cream cheese frosting, but this caramel glaze sounds good too!
Aren't these fall leaf cookies cute? Someday, I'm making these!
I may have to make this pumpkin cheesecake for Thanksgiving. It combines two of my favorite desserts, pumpkin pie and cheesecake!