After hitting snooze a few times, we finally got out of bed and headed out for our second day in Chicago. This morning we enjoyed a walk along the Lakefront Trial to the Shedd Aquarium.
We arrived shortly after opening and to wait in line under that blue awning, but the line moved pretty fast and we were soon inside. Unfortunately, it was not free admission day at the Shedd, so we had to pay full price to get in.
And here's my rant. The signs above the ticket counters only had 2 different choices for admissions packages. There was only a few dollars difference in price, so we went with the better one so that we could see everything. I thought it was odd that they only had the 2 choices and they were so similar in price. Turns out there are actually 2 more choices that are cheaper, but they don't advertise those! Since we got into the Field for cheap, we were coming in under budget on this trip, but it still made me mad to discover that they trick you like that.
Even though it was a Friday and not a free day, the aquarium was still pretty busy. We had to deal with some crowds to look at the fish, but we had a good time walking around looking at everything.
We saw...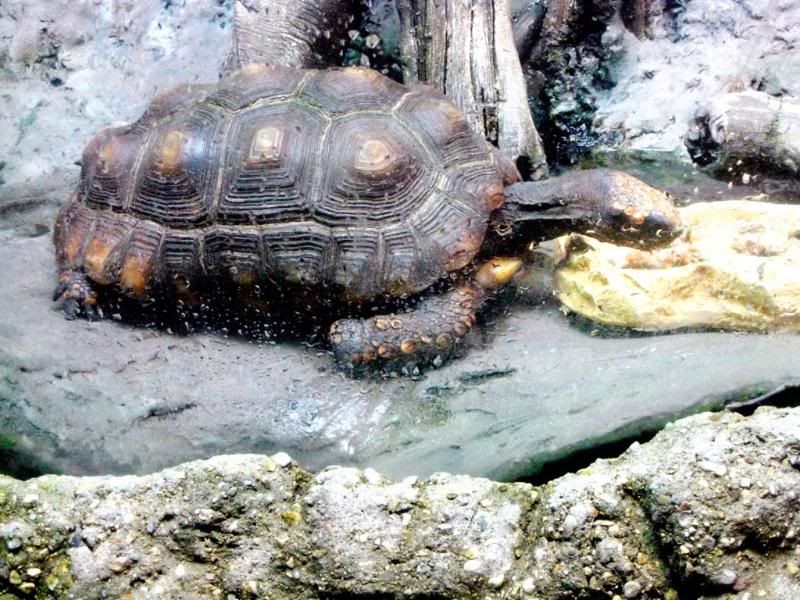 Turtles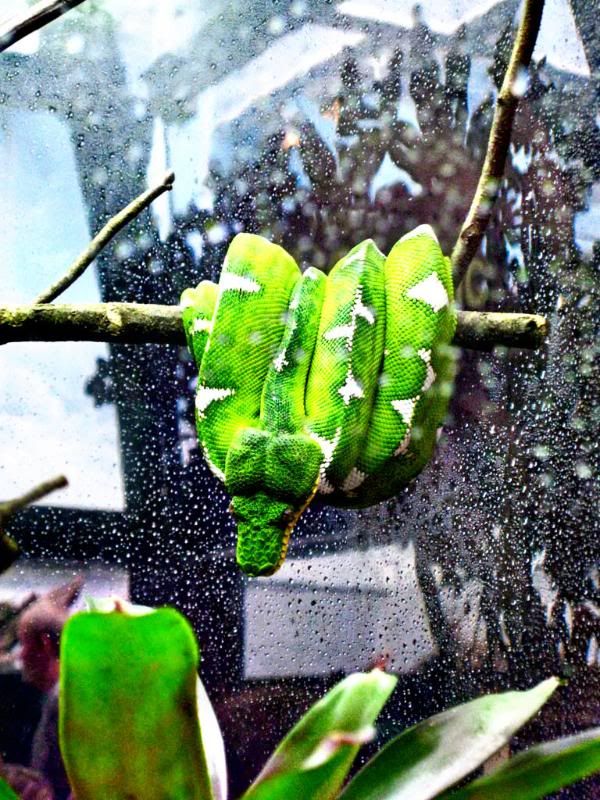 Snakes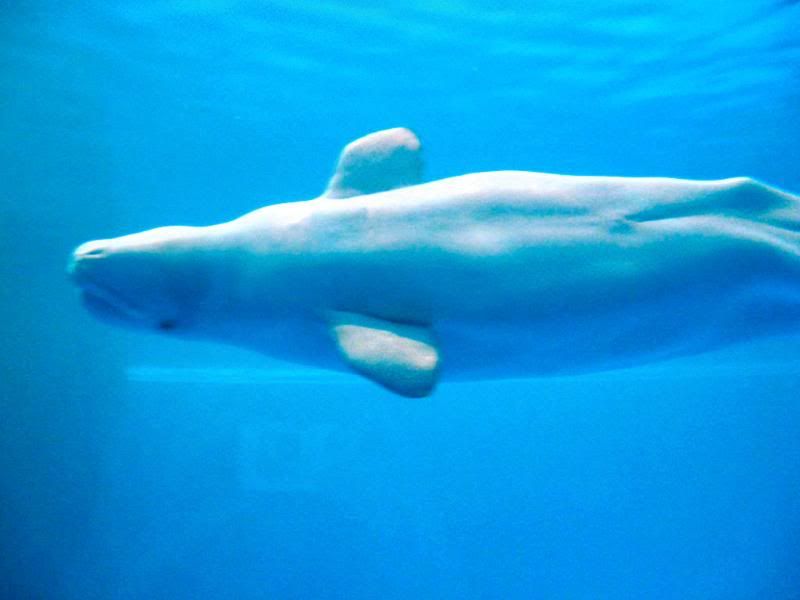 Beluga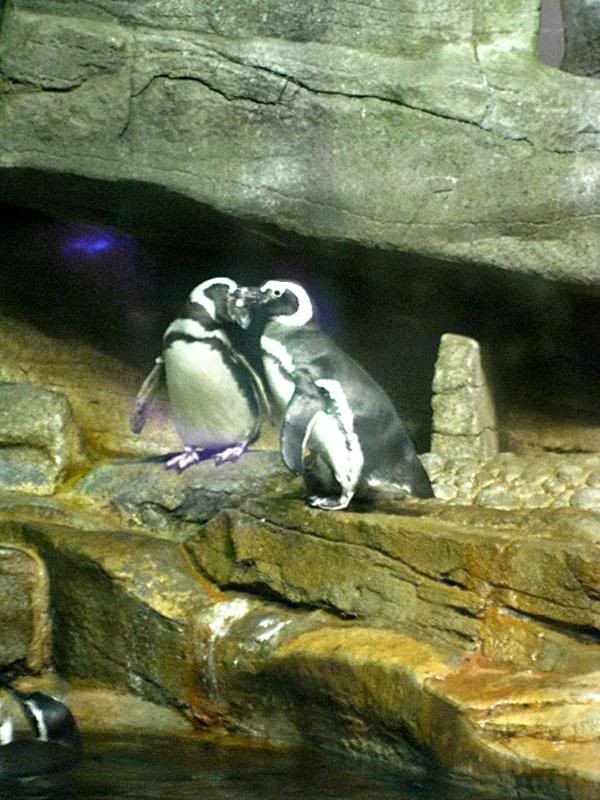 Penguins
I love the penguins!


The special exhibit was Jellyfish!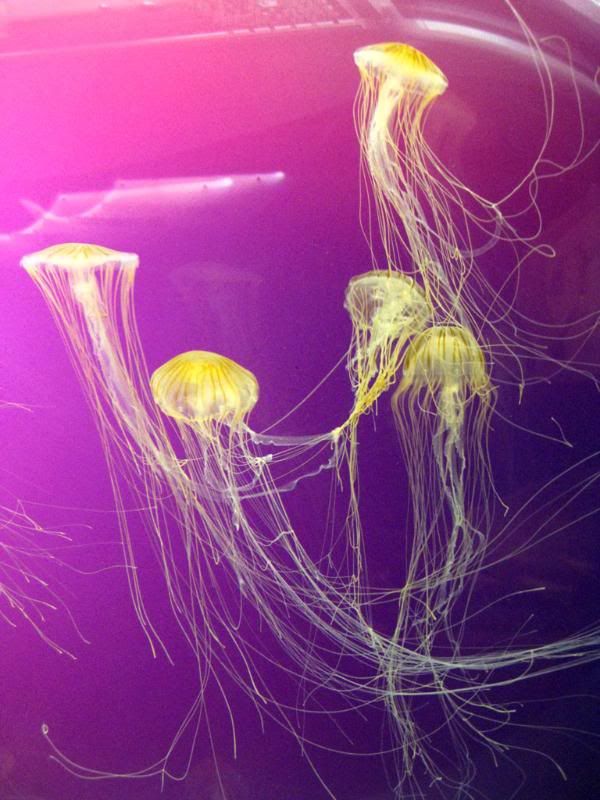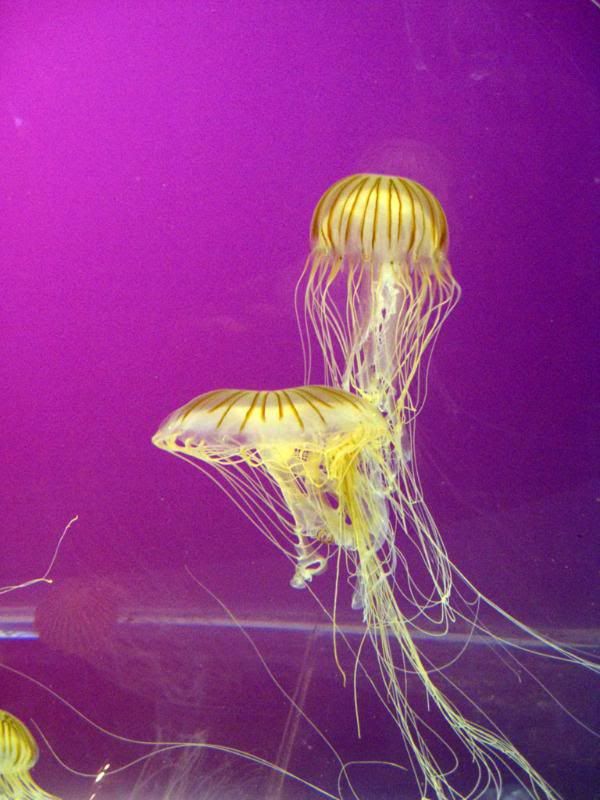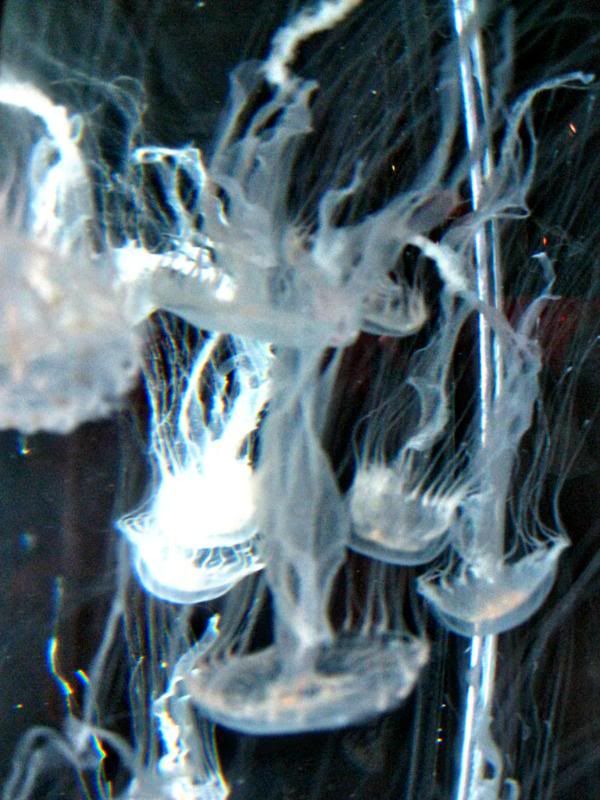 Jellyfish make some really interesting pictures.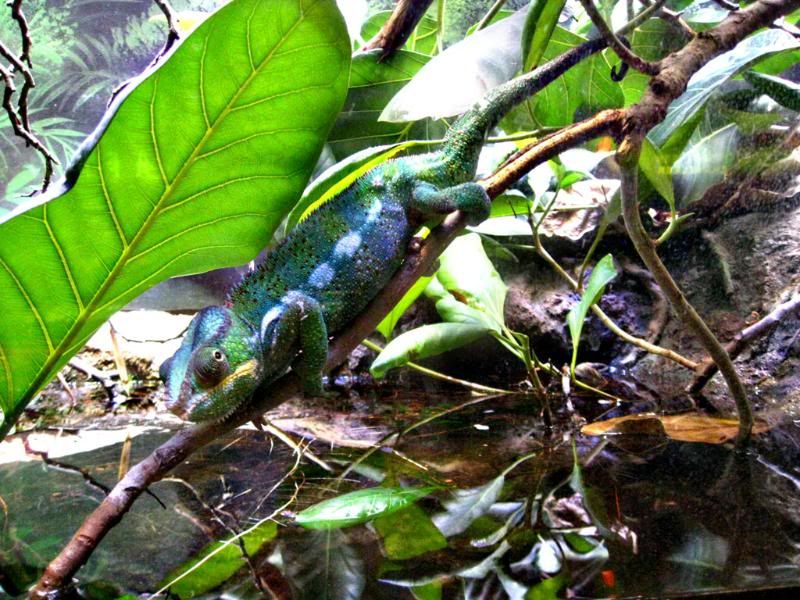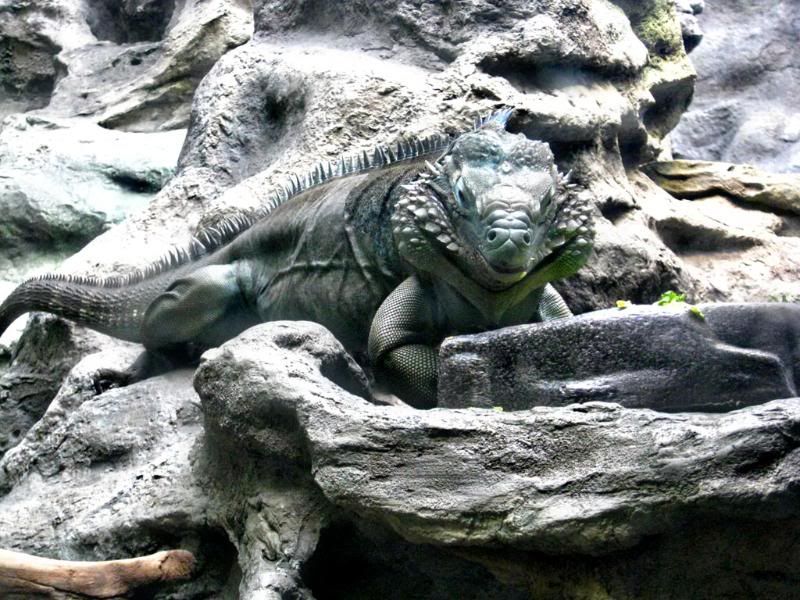 We also saw some great lizards.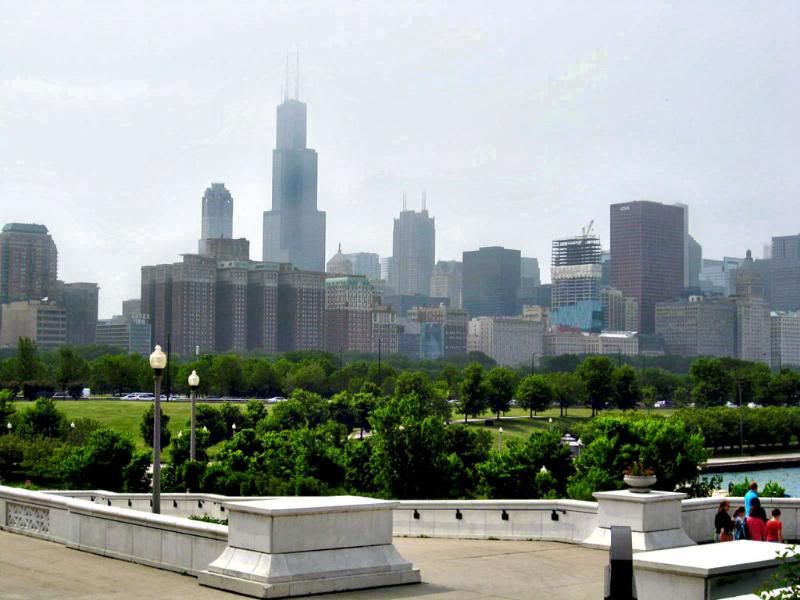 The view of Chicago from the aquarium.
When we were done at the aquarium, we decided to walk over to the Adler Planetarium because it was a free day there. Our free general admission didn't get us into any of the shows, but we walked around and checked out the exhibits.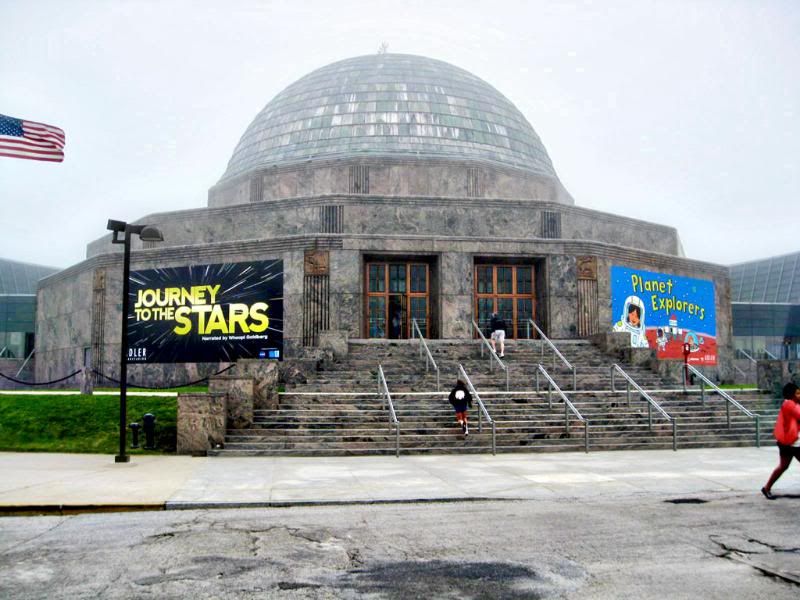 I'd heard that the view of the Chicago skyline is amazing from this point, so I wanted to take pictures when we left the Planetarium. Unfortunately, when we walked out of the planetarium, this is the view we saw...
A very dense fog had rolled in and the city had disappeared!
We managed to make our way through the fog back into the city and we went to find the Bean!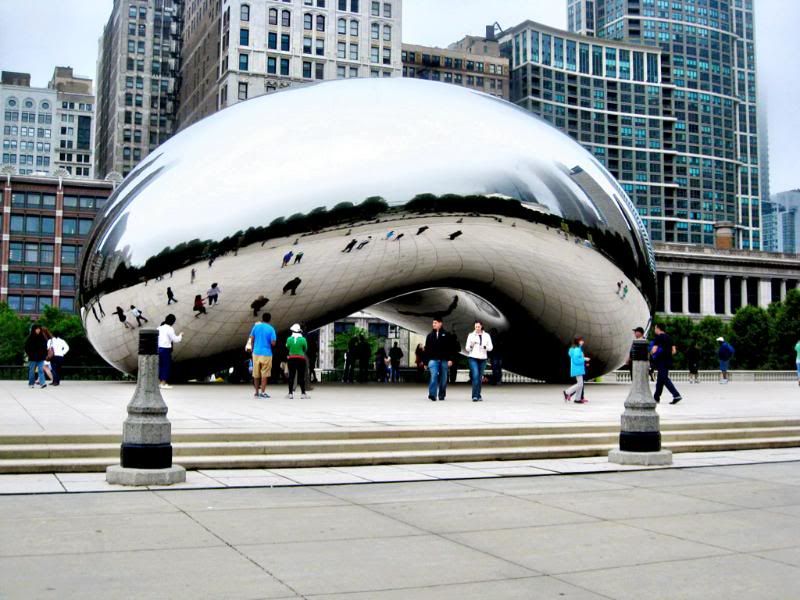 Somehow we never managed to find it the last time we were in Chicago.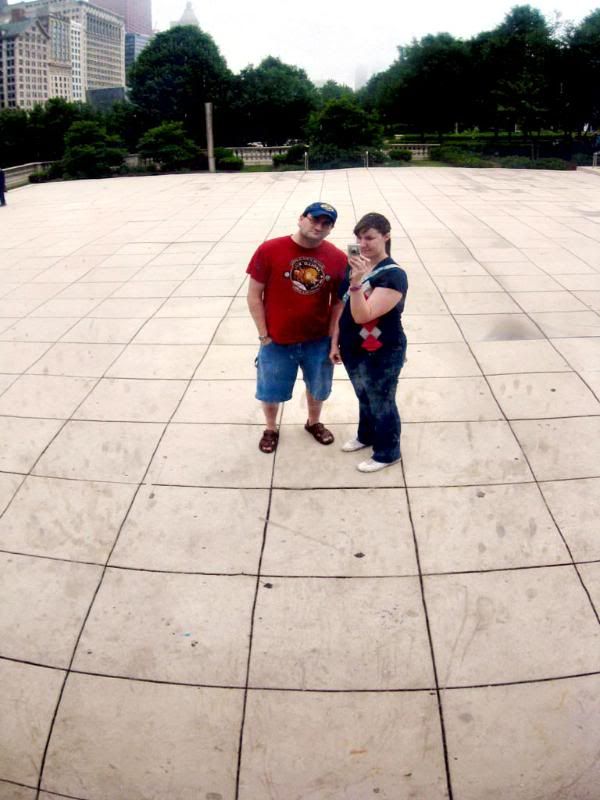 I don't know how we managed to get a picture without anybody else in it. There were lots of people at the bean.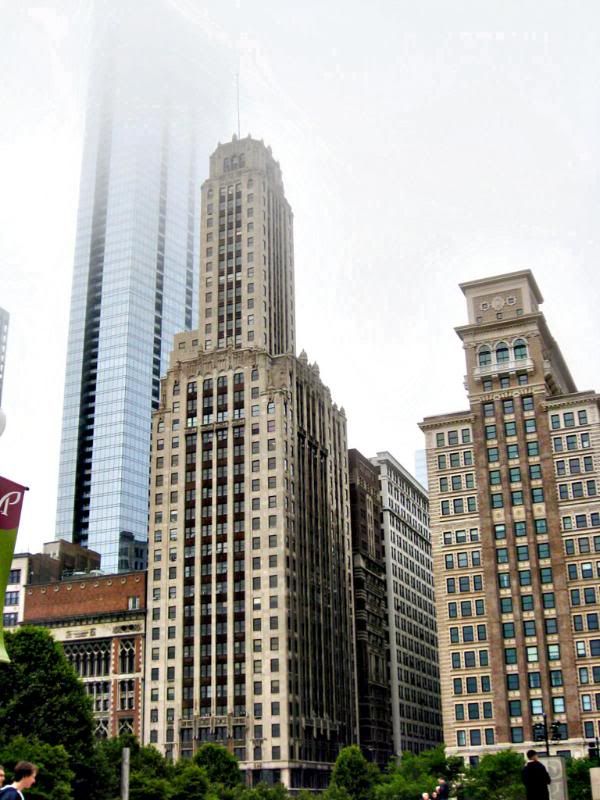 The fog hid the tops of the buildings in the city.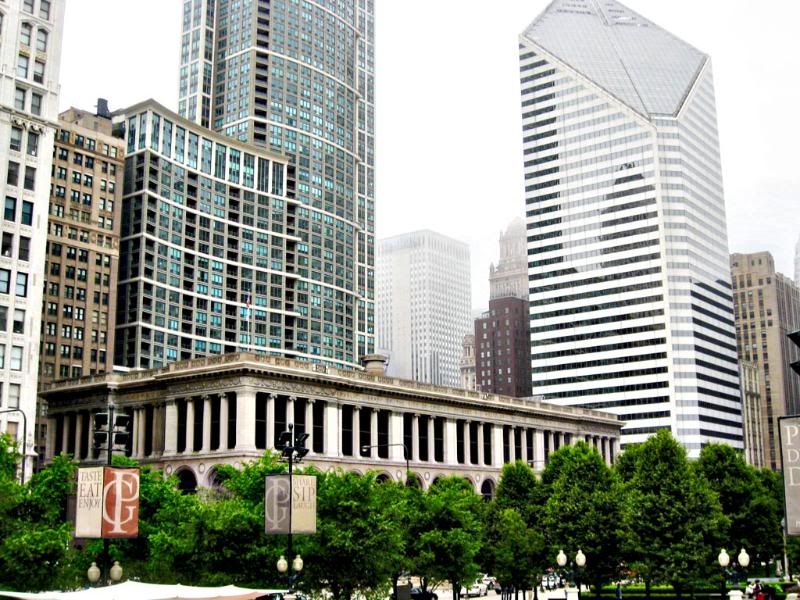 I love the architecture of Chicago. It's a fun mix of old and new.
After spending some time exploring Millennium Park, we headed off to find food and do some window shopping on Michigan Avenue.
I had a bit of a Carrie Bradshaw moment in Nordstrom's. Too bad even the clearance racks were too rich for my blood.
We eventually made our way back to the hotel and collapsed after a busy, but fun day.