Now that the picture taking was over, M and I headed to our reception. We were so glad to get inside where it was cooler!
The ballroom is on the third floor so we took the elevator up. Luckily, the elevator opens into a foyer area and the guests were all in the ballroom. I don't remember how, but we got the bridal party to come out of the ballroom so that we could announce their entrance.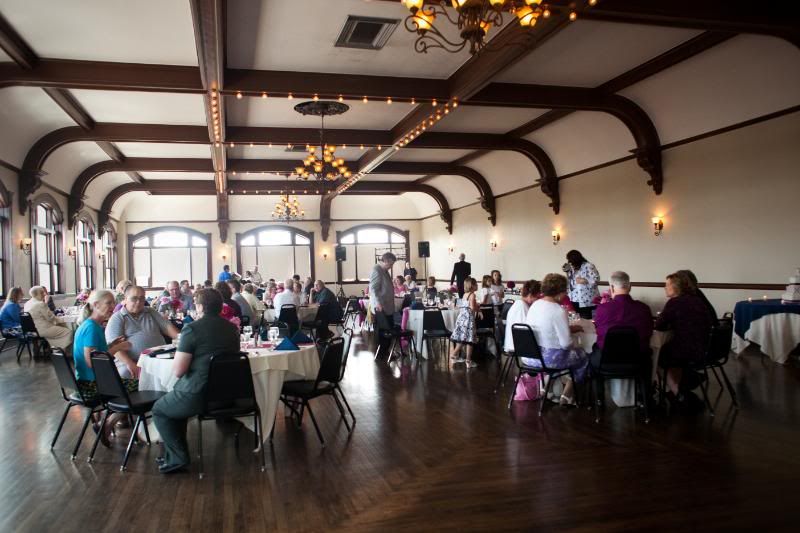 Our guests had been enjoying drinks and hors d'oeuvres while they waited for us.
Our DJ got our guests attention to let them know it was time for the party to really start.
First, Flower Girl S with Ring Bearer C.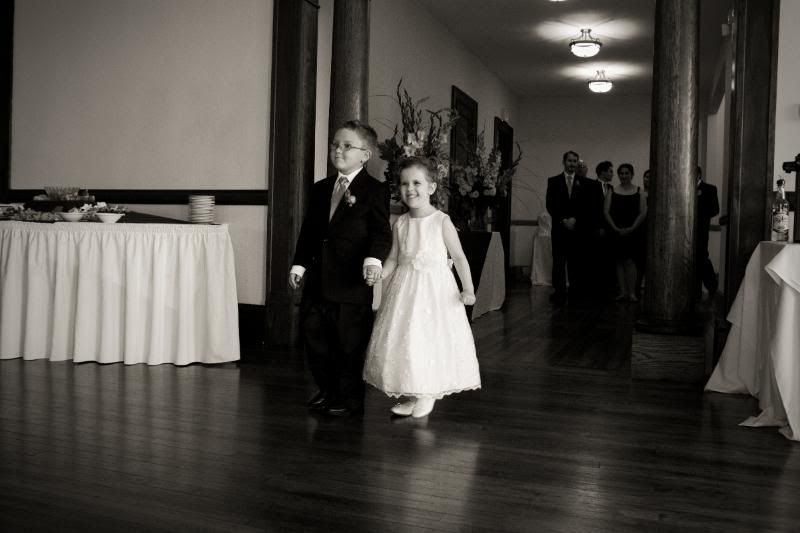 These two hams loved the attention they got when they walked in.
Next, Bridesmaid R with Groomsman M2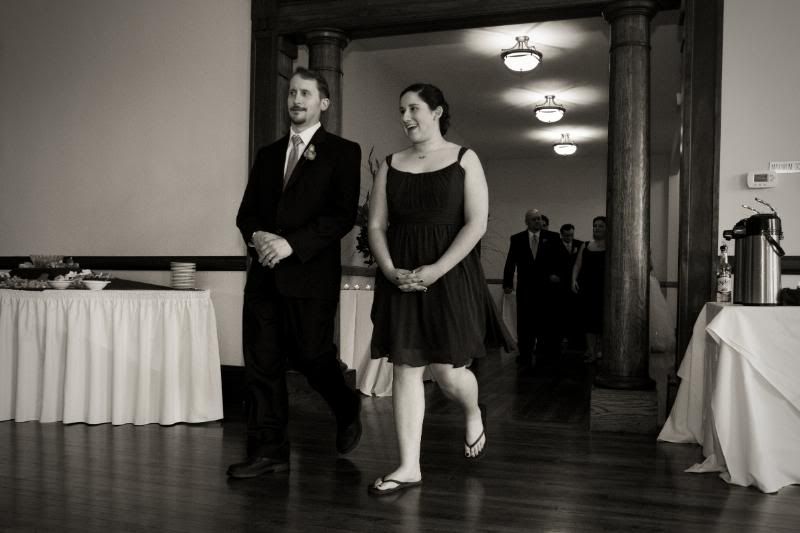 Bridesmaid T and Groomsman M1 were next.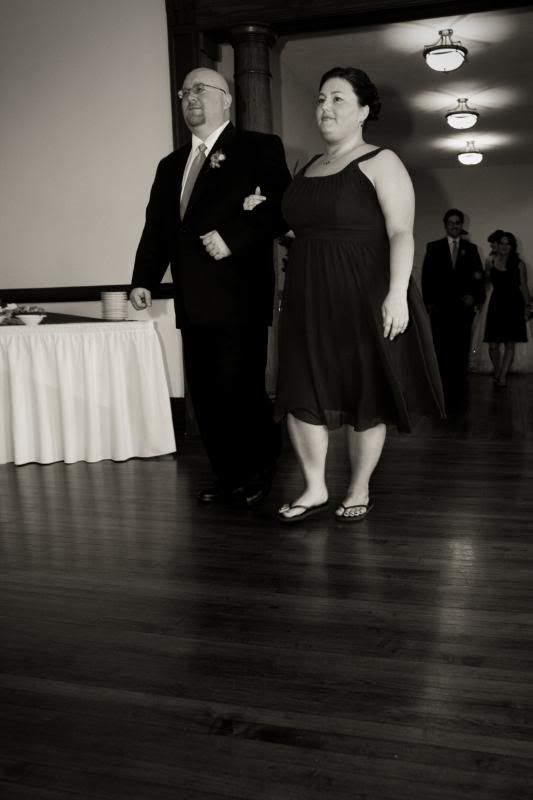 And then Maid of Honor L and Best Man A!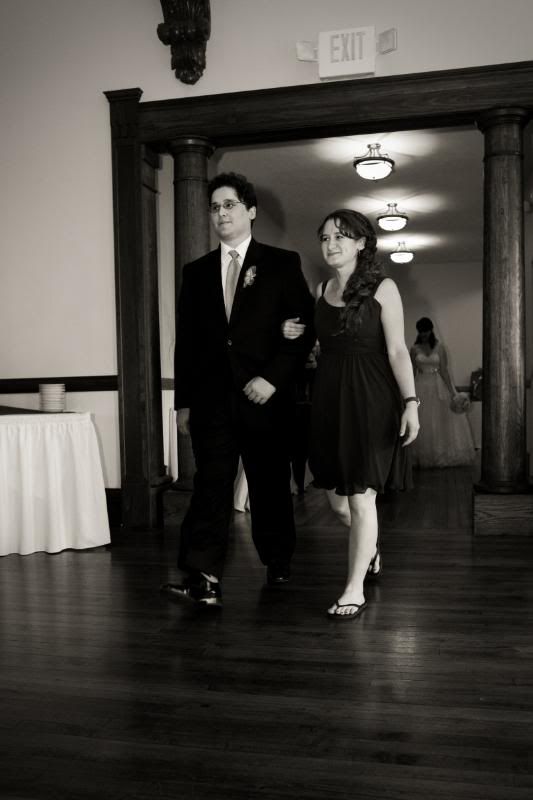 Now it was time for our big entrance. And this point I was acting pretty goofy because I was about to pull off a big surprise for M. He had no idea what songs I had picked for the reception. He thought we were walking into the reception to the same song as the bridal party, but he was wrong!
Our DJ announced us and a new song started. At this point, I couldn't hold it in anymore and I started laughing and jumping up and down. I was so excited that I had managed to keep this a secret!
The Doctor Who theme song! We are big Doctor Who fans as are most of the members of our bridal party. This is some of our favorite music because it means an episode of Doctor Who is starting!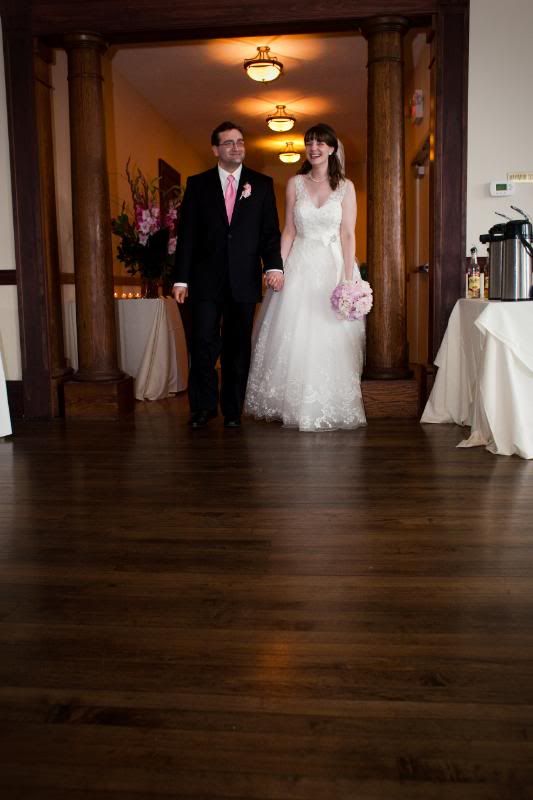 We entered the reception to lots of cheering and took our places at the head table.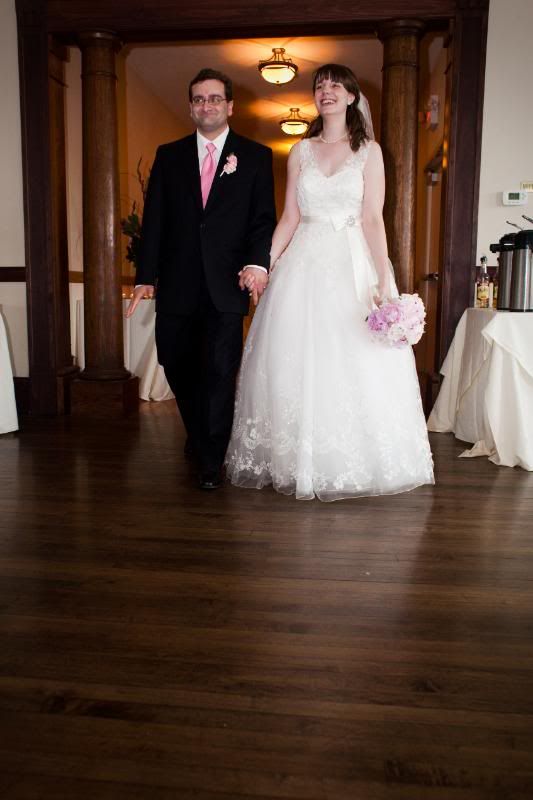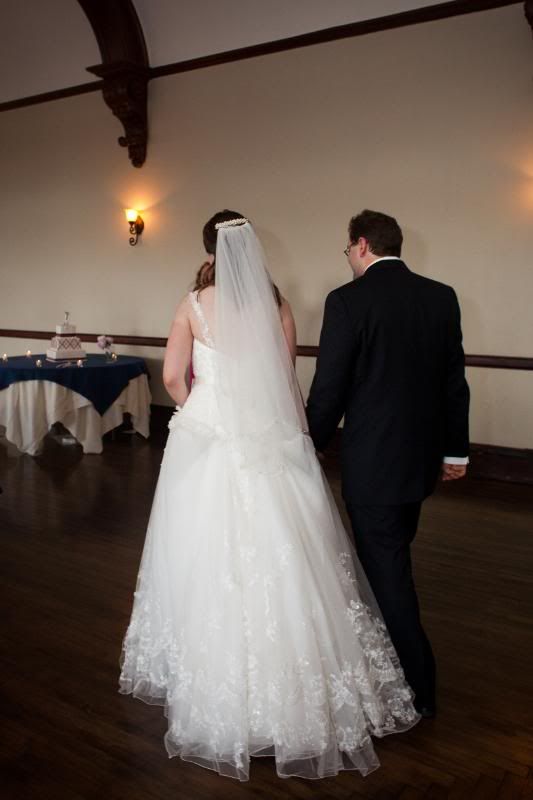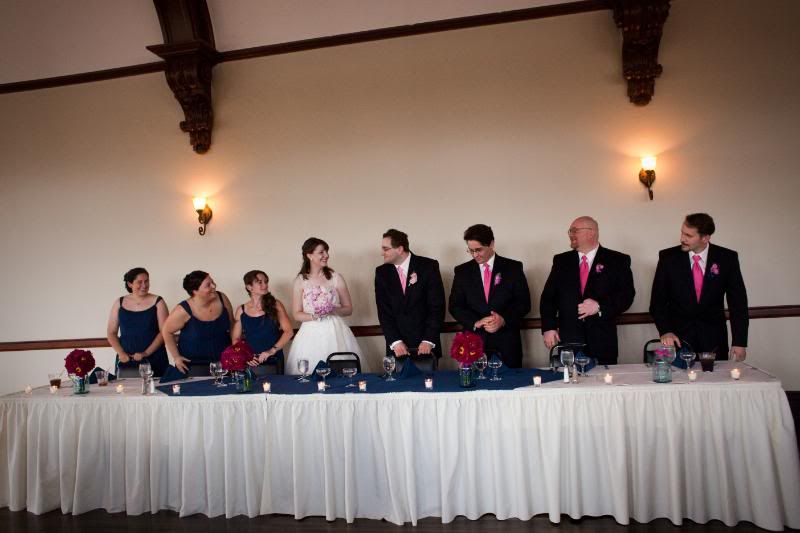 Up Next, time for food and some toasts!
All photos by
Amanda Fales Photography