After dismissing our bridal party to go enjoy the cocktail hour, M and I soldiered on to get some pictures of just the two of us around town. We took a few at the courthouse where we took the bridal party pictures.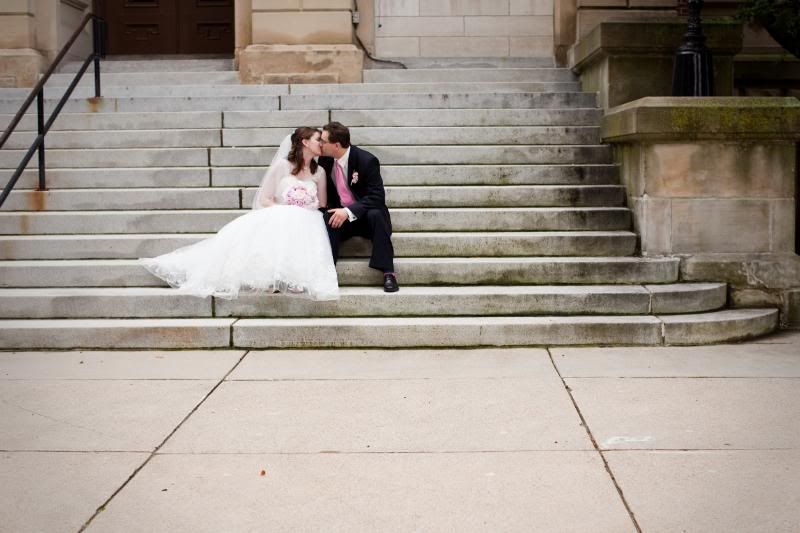 It was a very hot and humid day and by this time, we were starting to wilt. My hair had definitely lost some of the curl and we were both starting to sweat. Several layers of tulle and lace does not make cool clothing!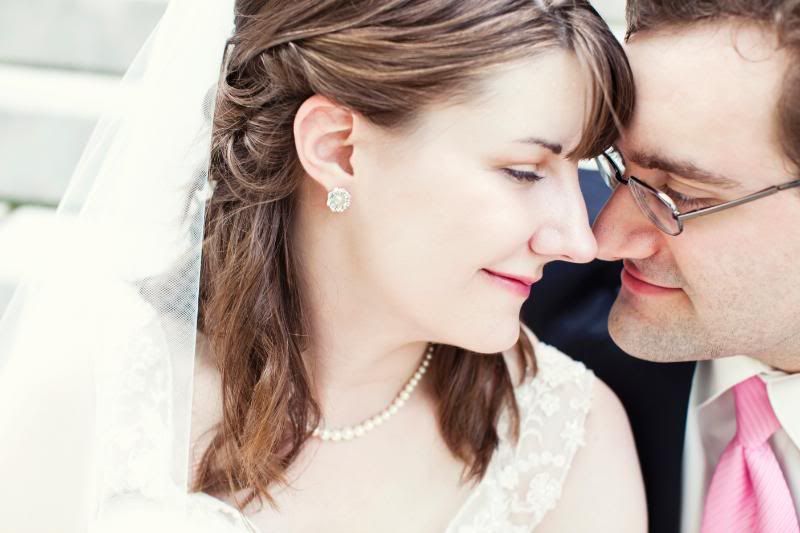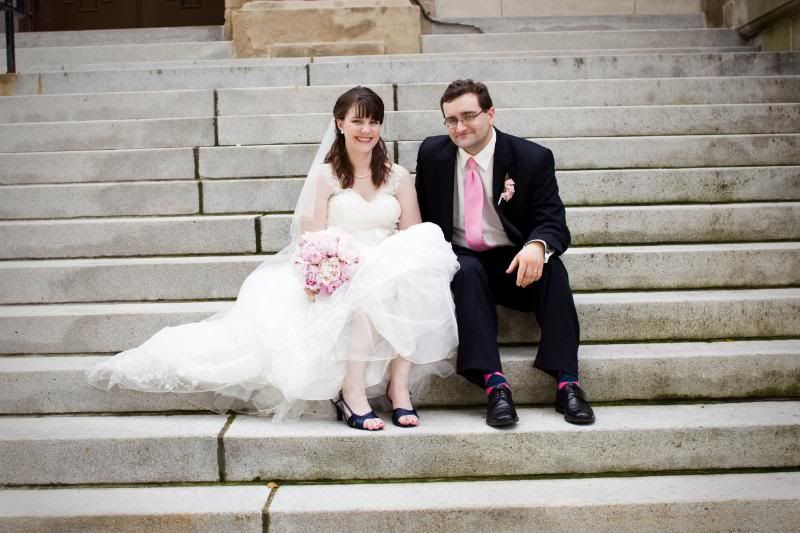 We used this one for our Thank You cards.
After the courthouse, we moved down the street to an alley I knew about. By now, my feet were killing me, but we managed to make it a few blocks for some more pictures.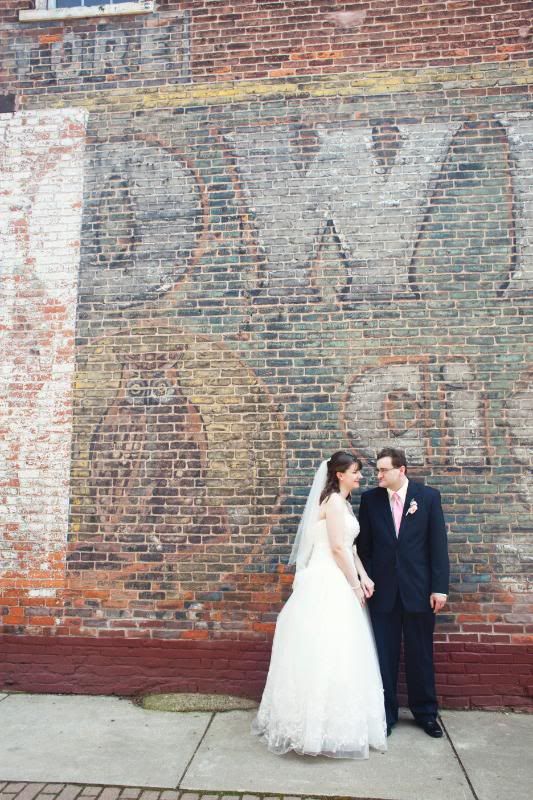 You may remember my obsession with owls. This alley is responsible for starting that!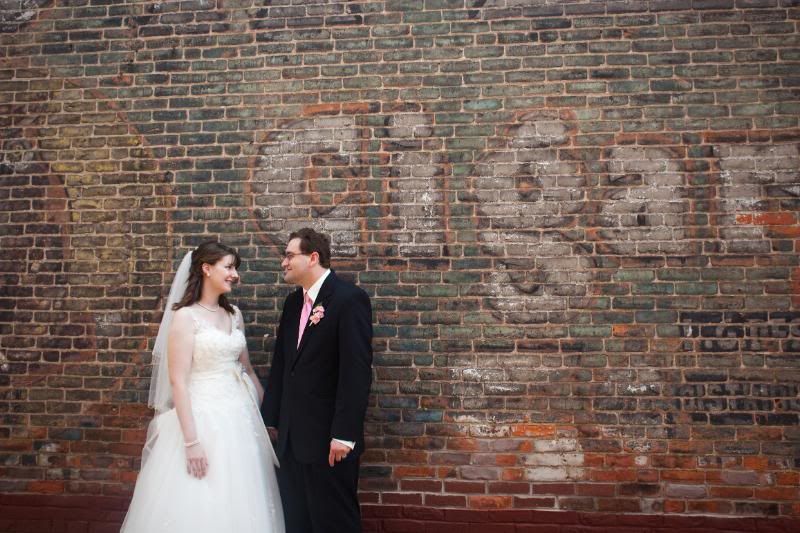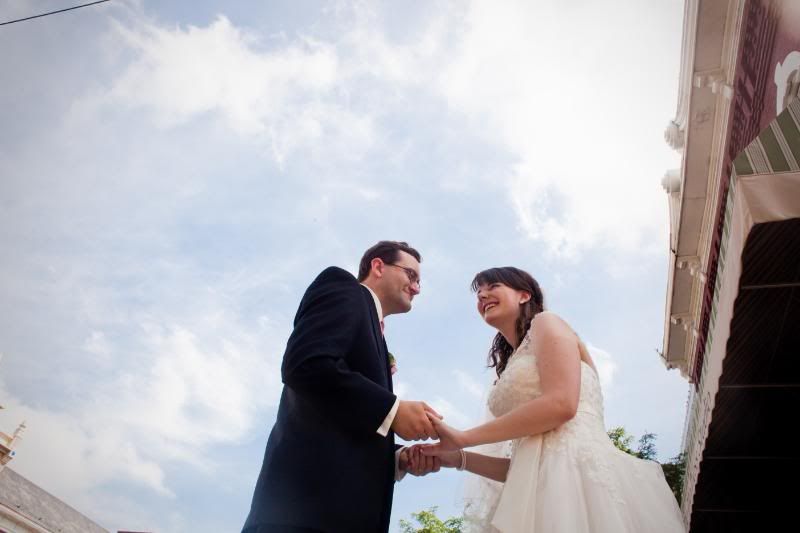 We took this one and some like it right on Main Street. Amanda was on the ground and we were laughing like fools. I'm sure we got some looks, but we were having fun!
It was time for us to head back to our reception and cool off. We've got food to eat, a cake to cut, bouquets to toss, and some dancing to do!
All photos by
Amanda Fales Photography
.