Now that we had our seats at the reception, it was time for some grub! As soon as I was settled in my chair, a member of the catering staff came over and asked M and I if he could get us something to drink and also checked with me when I wanted the champagne served for the head table. I really appreciated this as everybody else had gotten their drinks during the cocktail hour.
The catering staff set up our dinner buffet and we were the first to go through the line. The staff dismissed tables to the buffet which kept everything organized. As you may remember from our tasting, I was looking forward to the food at our wedding. I ended up taking some of everything and thoroughly enjoyed it all! I was so glad to eat because I hadn't eaten since breakfast that morning.
On a related note, I will never understand brides that say they didn't get to eat at their reception. The catering staff made sure that I was the first person to get food and that I had everything I wanted. And even if they hadn't, my MOH and bridesmaids would have made sure I ate and sat down. If you want to eat at your reception, do it! The guests will still be there afterward and I'm sure they will understand that you paid a lot of money for the food and you'd like to enjoy it with them.
When everybody had their food and were settled back into their seats, the catering staff poured champagne for the head table. We enjoyed our dinner and when things started to wind down, we decided it was a good time for the toasts.
Best Man A went first.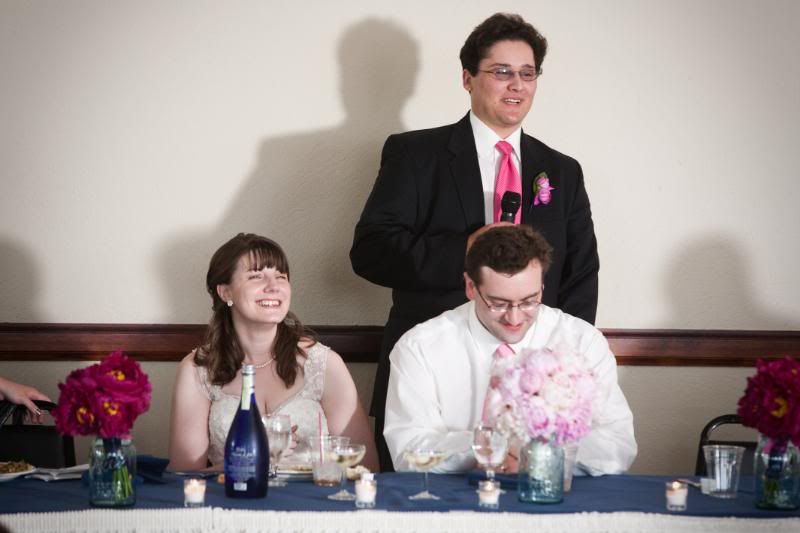 I wish I could tell you exactly what he said, but I still don't have the video of our reception from my brother-in-law. However, I do remember that he gave a humorous and nice toast that even mentioned my love of penguins.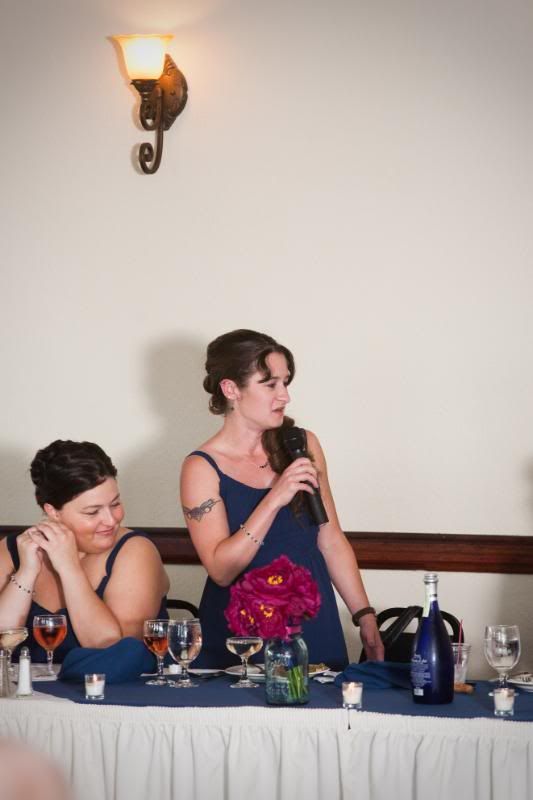 MOH L went next.
She had had me read the toast she wrote beforehand and it was very sweet. However, she got nervous and ended up amending it a bit.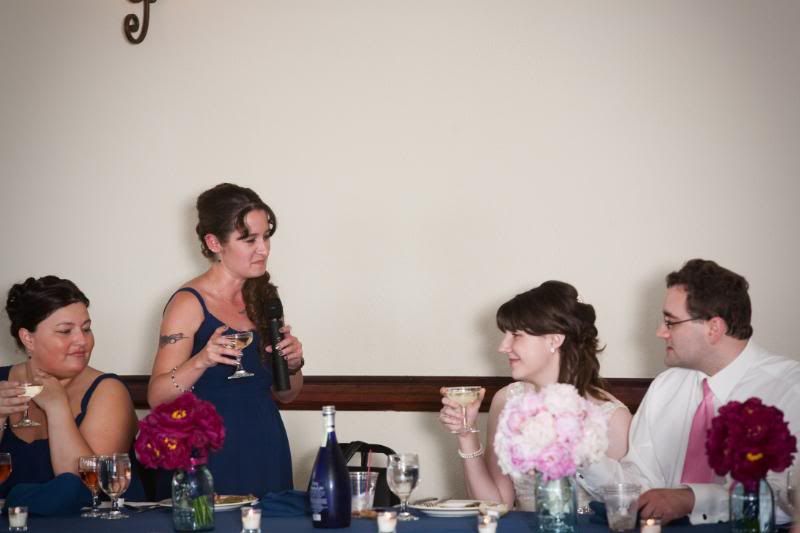 It was still a very touching and sweet toast and I was very thankful to her for doing that for me.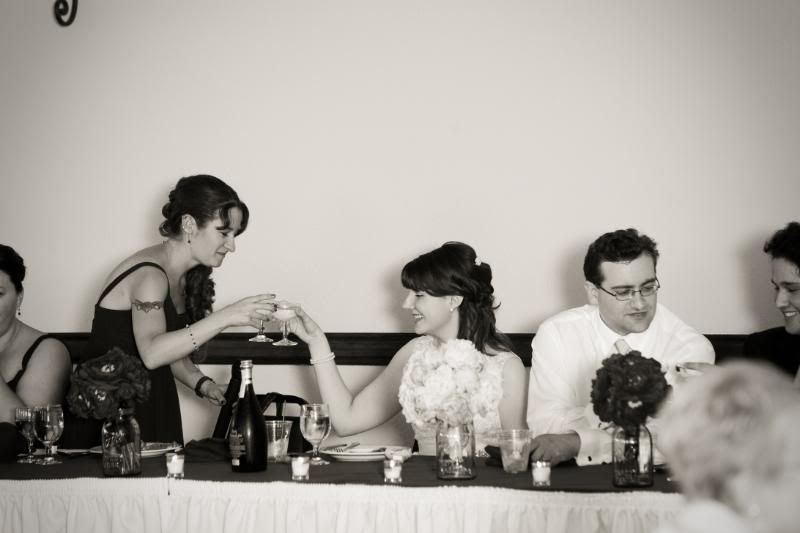 Up next, it's time for some dancing!
All photos by
Amanda Fales Photography
.