I can't believe I forgot to share these with you! I need to get better about doing reviews of recipes I make from Pinterest.
Although, I should point out that I actually pinned this myself, I didn't find it on Pinterest. The recipe comes from one of my favorite food blog,
The Sweet Adventures of Sugarbelle
.
When I spotted these cookies on her blog back in January, I thought they looked delicious. And since Sugarbelle calls these "the easiest cookies you will ever make" I knew I had to try them. But if I have cookies in the house, I'll eat them, I had to wait for an excuse to make them. Luckily, Valentine's Day was coming up, so I decided to make them for my husband's coworkers. (Who also used to be my coworkers.) These cookies really were very easy to make. And cheap! I already had 3 of the ingredients on hand and I picked up the cake mix on sale. I even had the perfect sprinkles for the holiday in my pantry.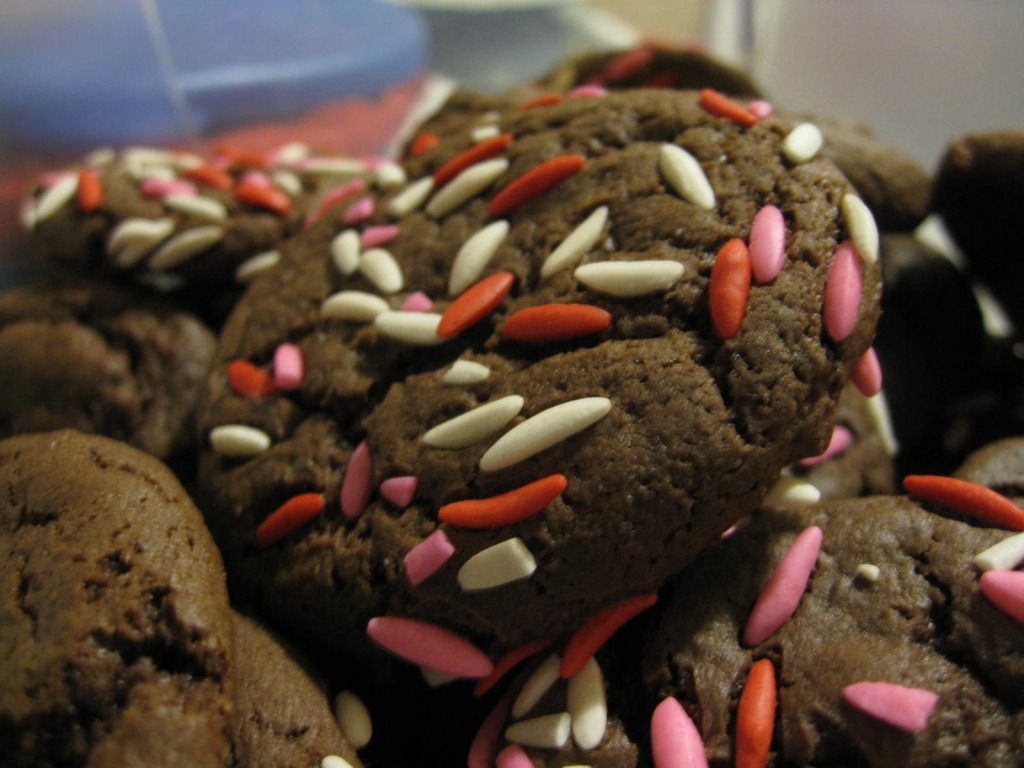 I tried one before I sent them with my husband (quality control, of course) and they were very tasty! My former coworkers loved the cookies! My husband brought home an empty container. If you're looking for an easy and tasty recipe, give these cookies a try!