Sadly, this was our last day in the parks. And since I wanted to go out on a high, we were going to spend it in my favorite park, the Magic Kingdom. Since we had just been there two days ago, we weren't in a big hurry, so we took our time getting there. We then mostly just wandered, doing things we wanted to do again and hitting all my favorites.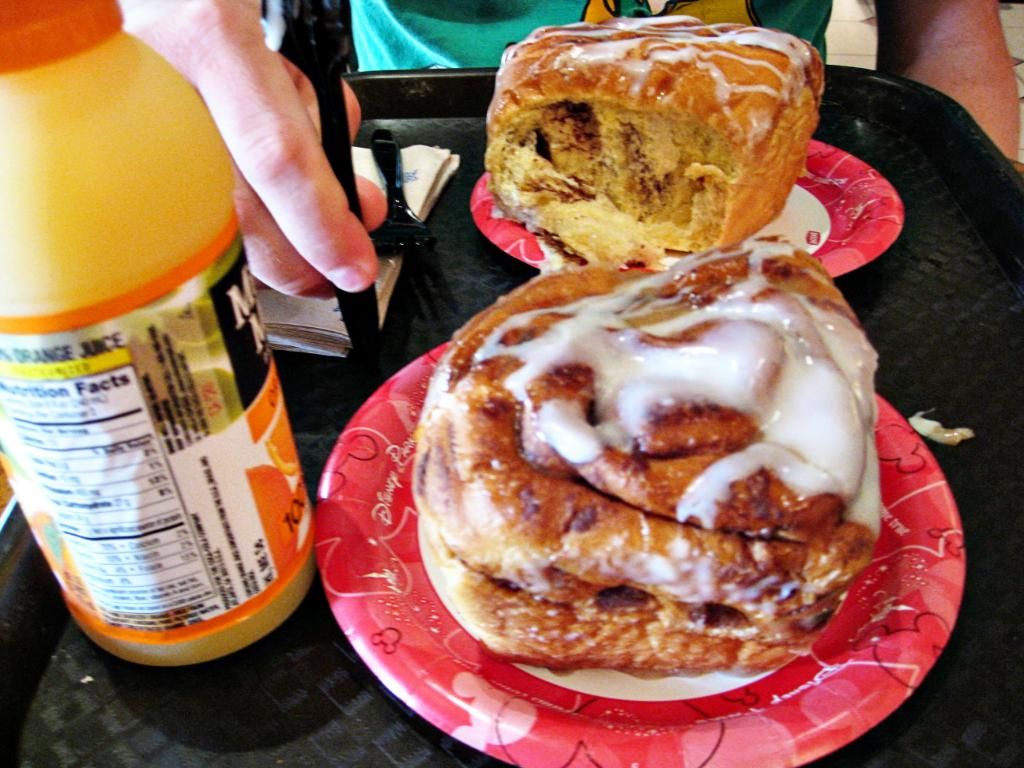 We started with breakfast at the Main Street Bakery. I had heard that their cinnamon rolls were delicious. They were huge and warm. It was a great start to our day.
Later, we came across the parade and I took the opportunity to take pictures of characters since we didn't meet them during our trip.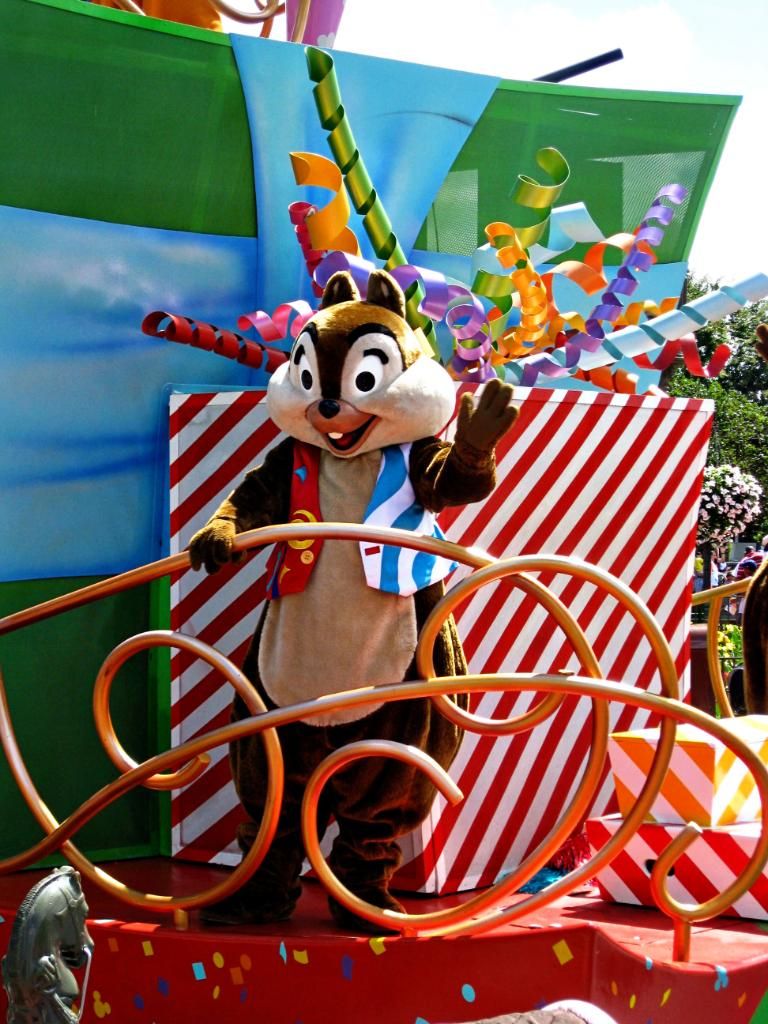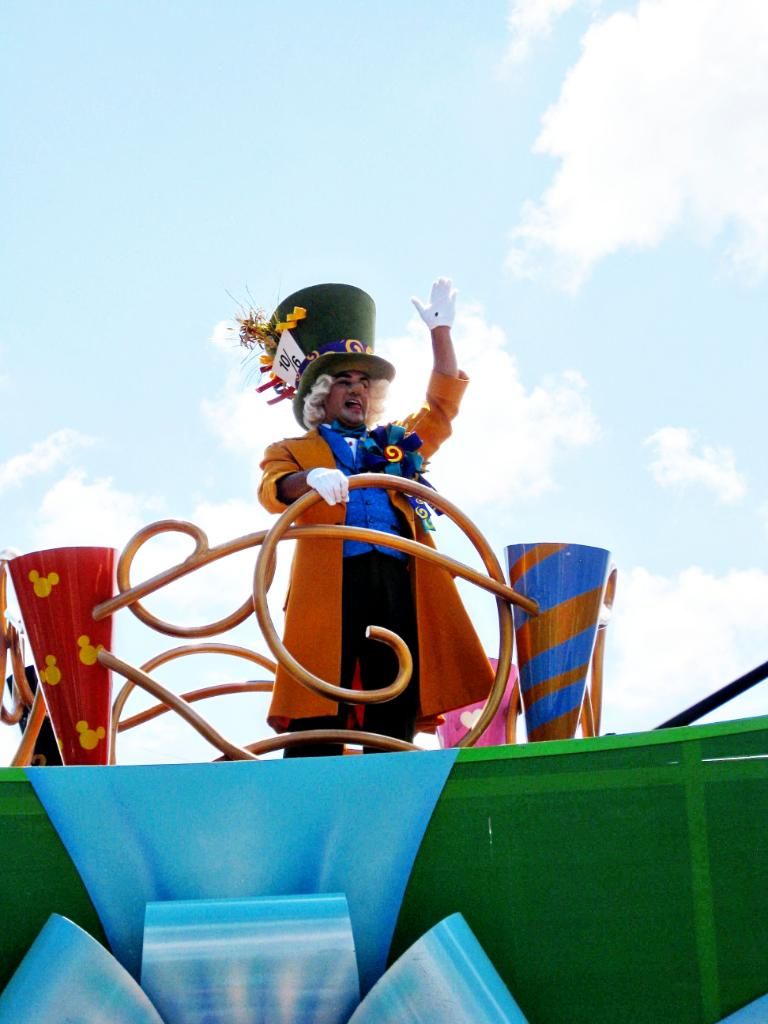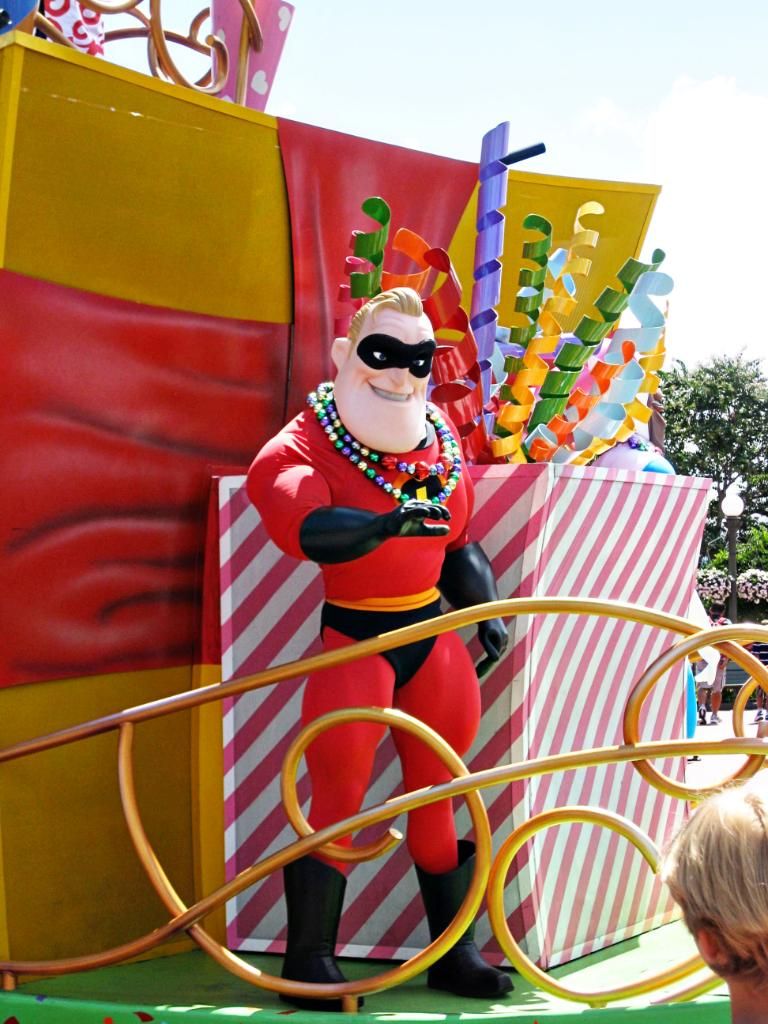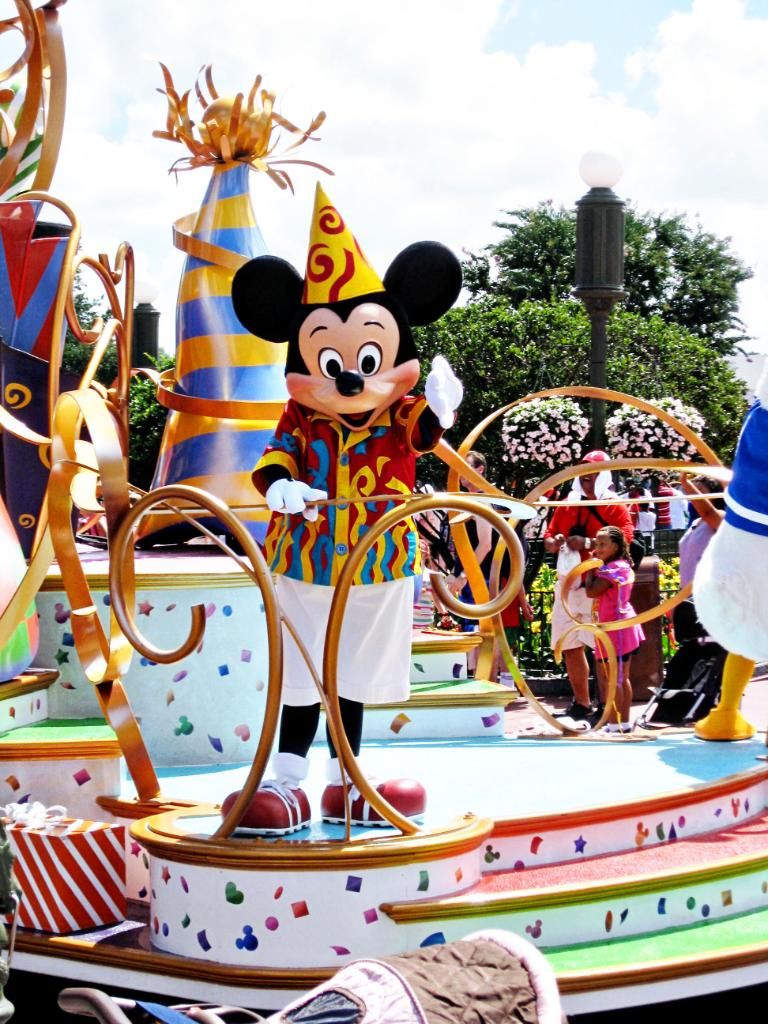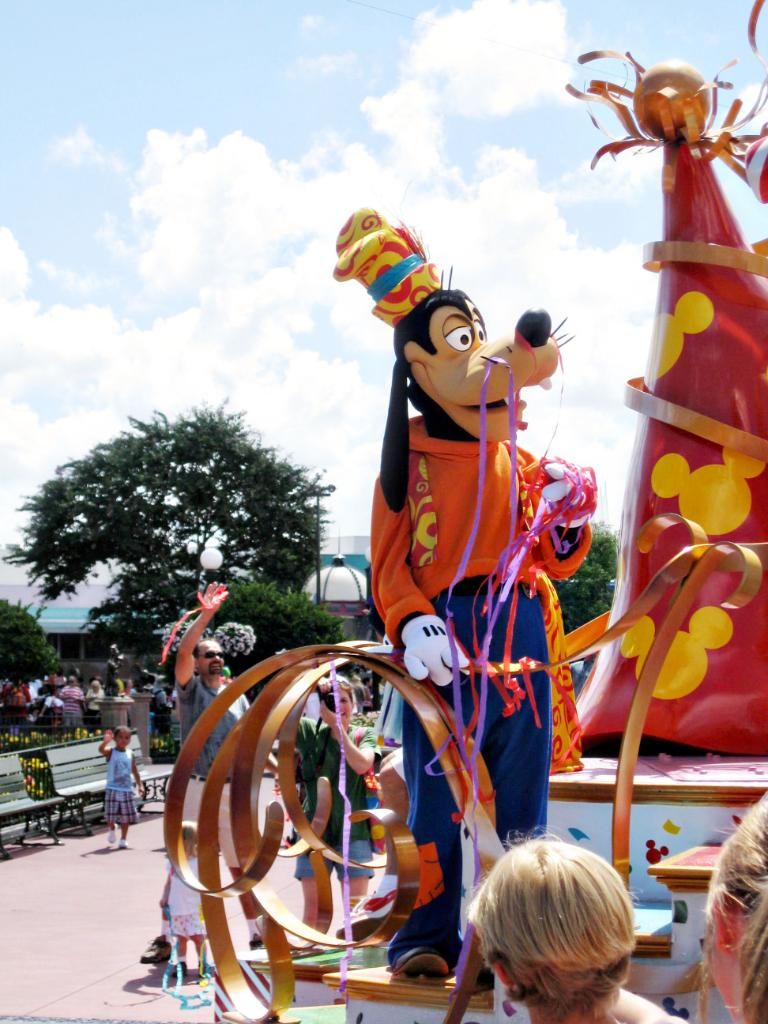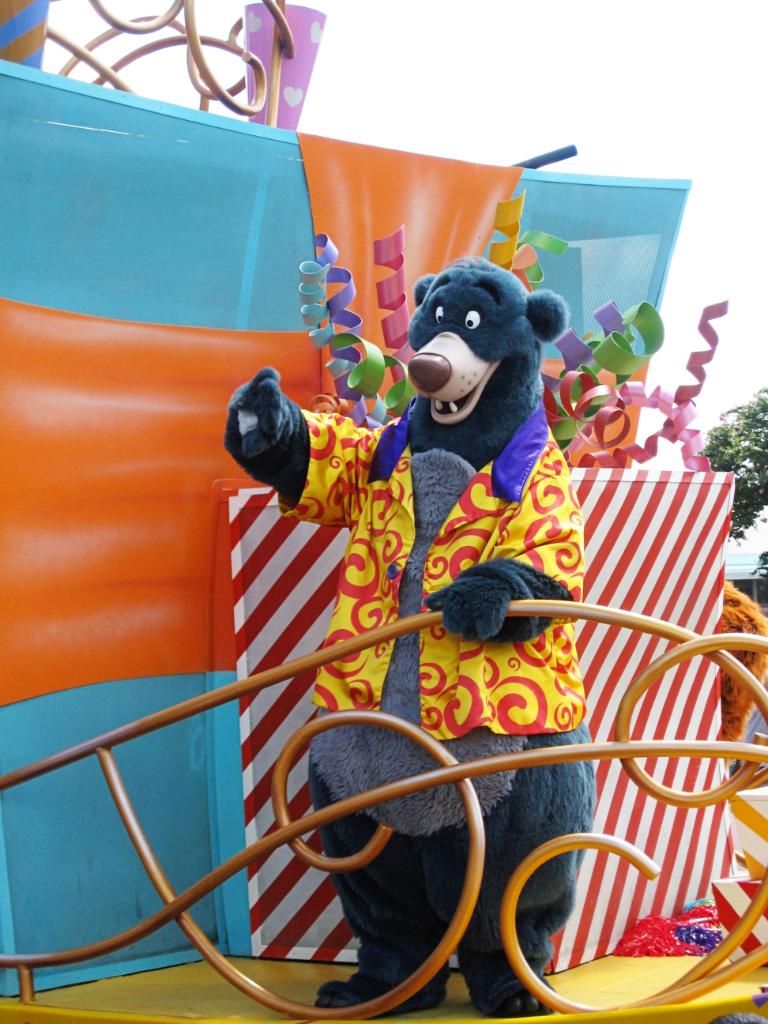 We ended up having lunch at Casey's Corner on Main Street. I'd never eaten there before, but since their menu is a variety of hot dogs, it was perfect for us. I had the corn dog nuggets and M had a hot dog. We ate at the outdoor seating and met a friendly duck who had a chipped beak.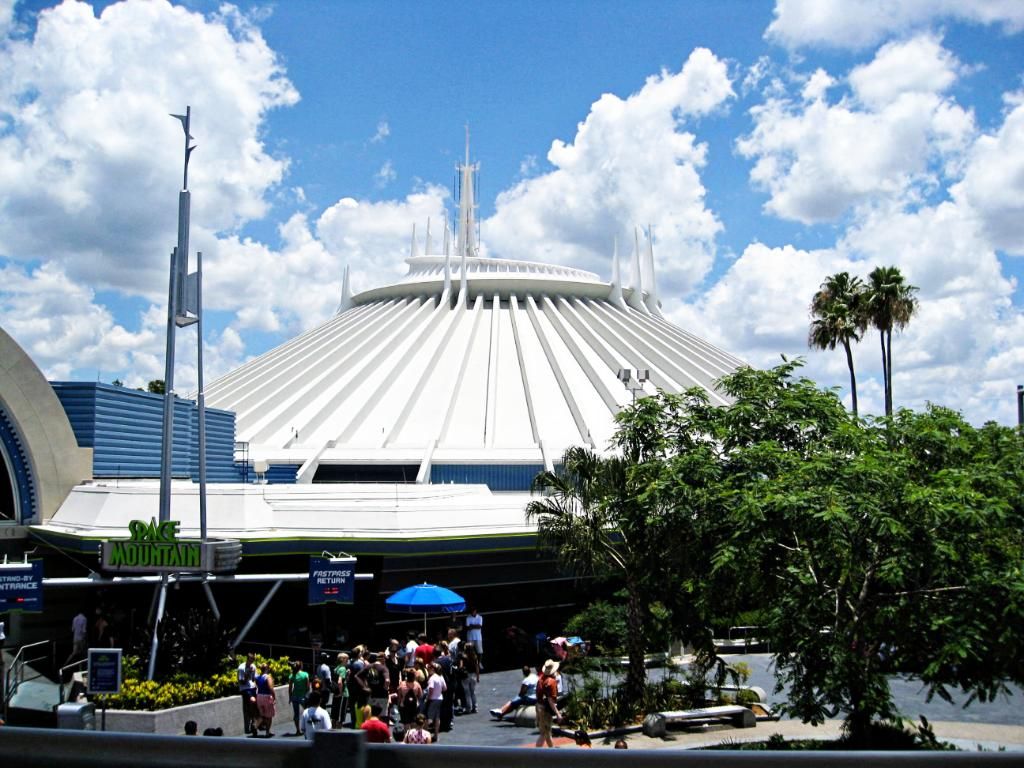 Of course, we had to ride the People Mover again.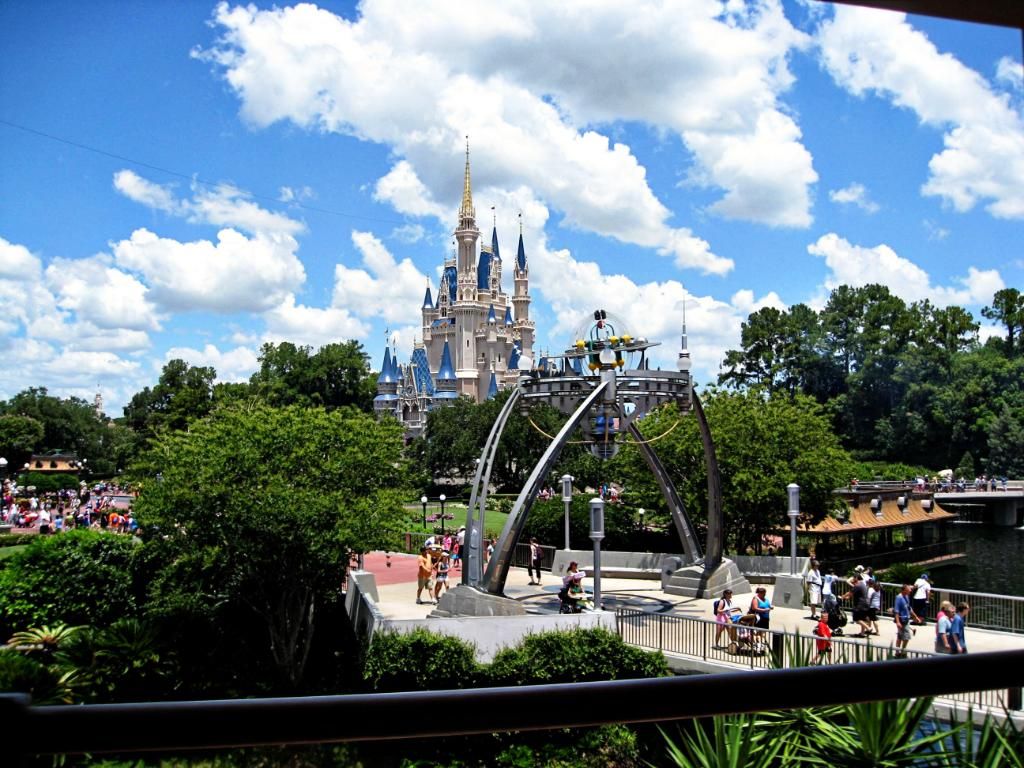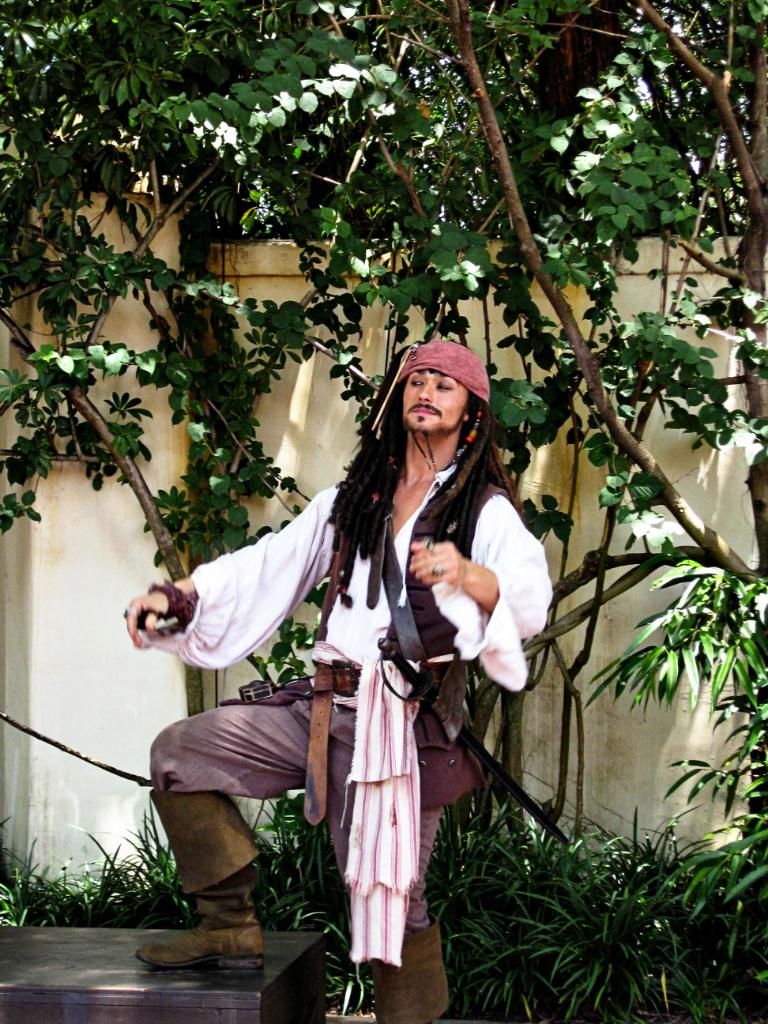 And lucky for us, we happened to be taking a break in Adventureland when I spotted this guy! I got to see the whole show and took lots of pictures.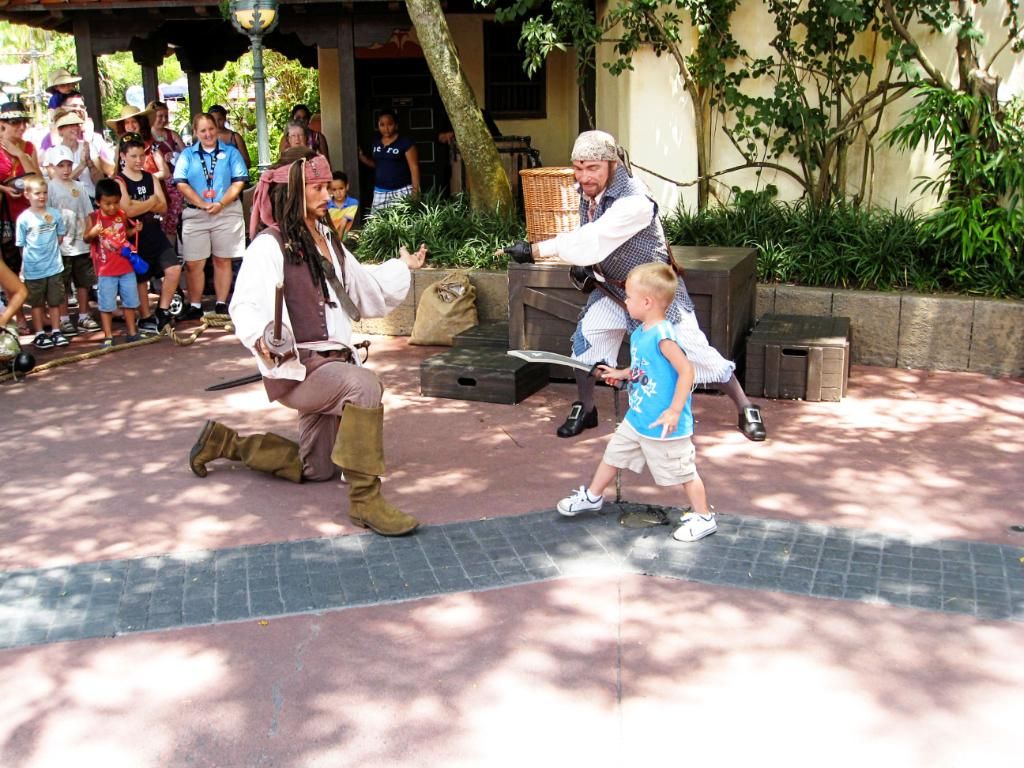 It was so cute when this little guy got to fight Capt. Jack Sparrow. And seriously, can you believe that's not Johnny Depp? The actor was amazing!
Later, we realized that we hadn't taken any pictures together, so we tried, but we're horrible at that.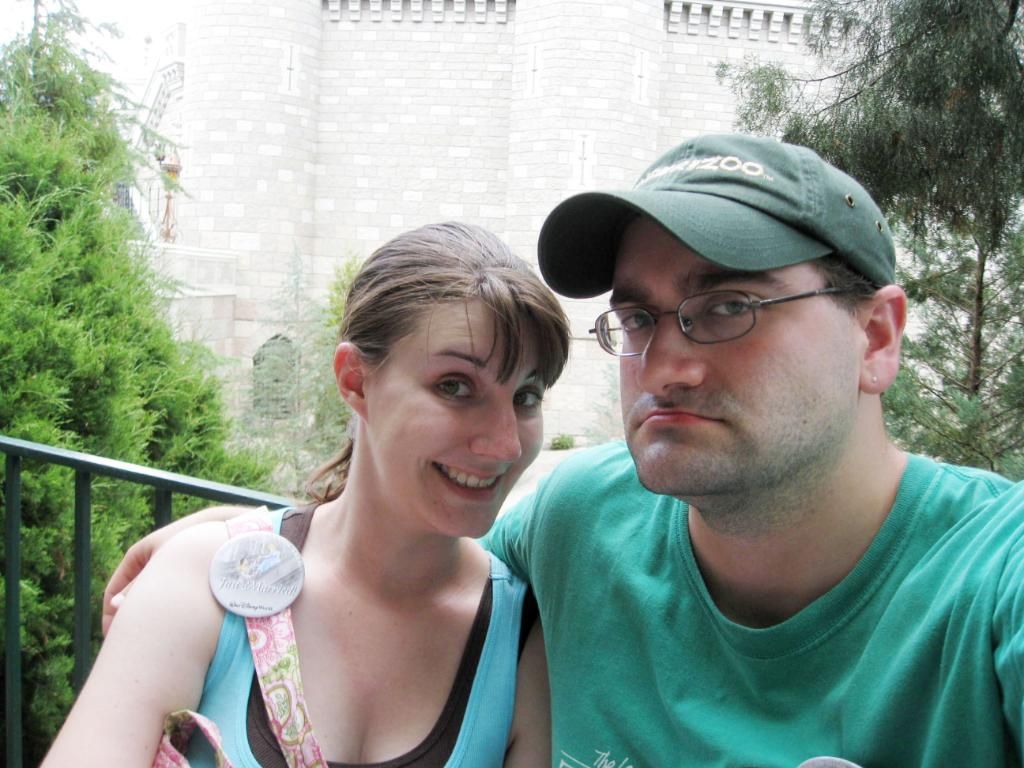 This is the best one and you can't even see the castle.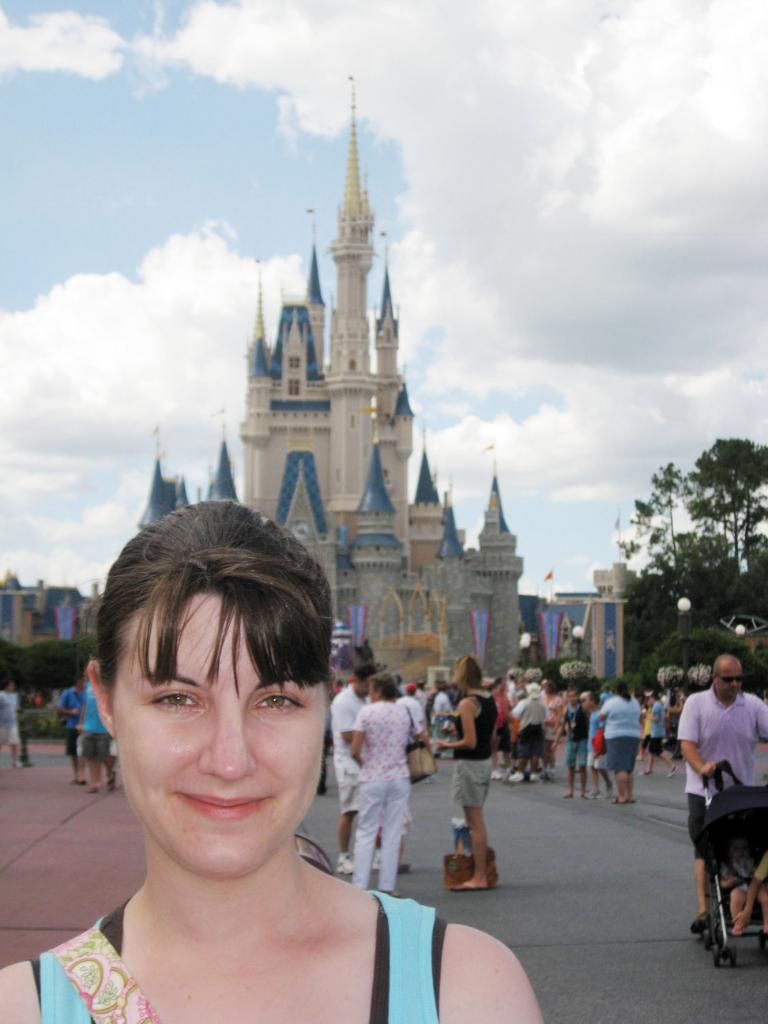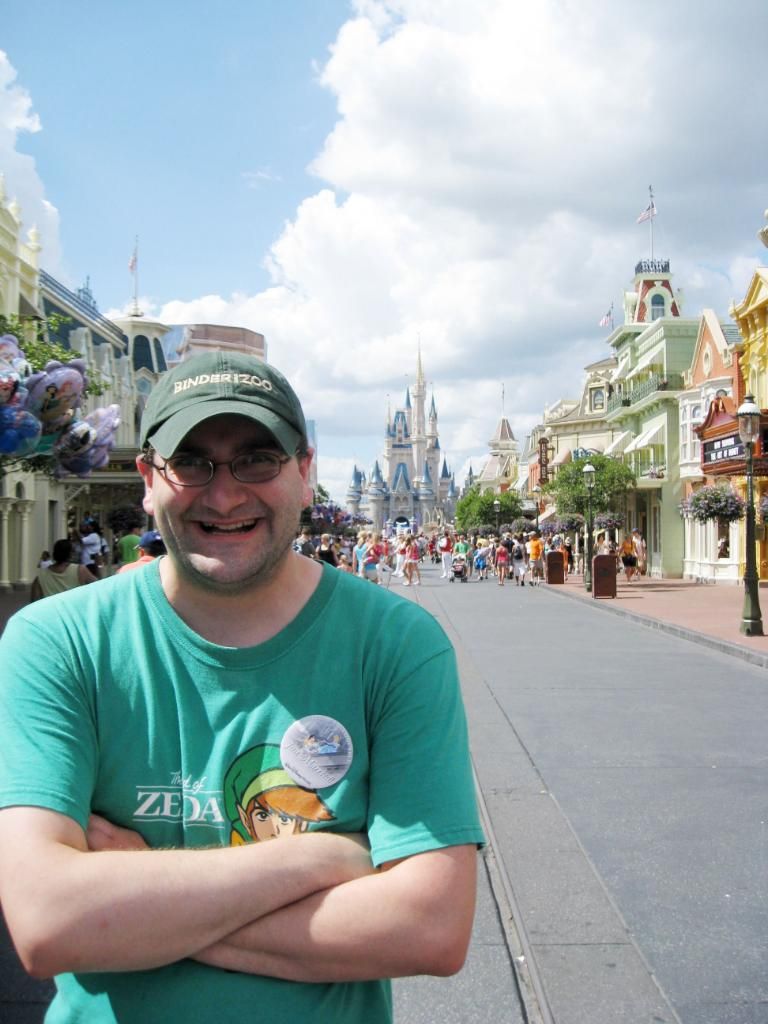 When we were done at the Magic Kingdom, we spent the evening at Downtown Disney, finishing our souvenir shopping. Afterward, we headed back to the Lodge to finish our packing and enjoying our amazing view for the last night.
The next day, we would be flying back home, but first, we had one last breakfast reservation. And would we really make it back home??