When I planned our honeymoon, I knew that I wanted to have extra days to go back to some of the parks. Since it was June and the busy season, I knew that there was a chance that we would not be able to do everything we wanted if we only had one day at each park. Therefore, we even though we had done EPCOT already, we went back for our ninth day of our honeymoon.
We had done most everything on our first day, but it was nice to be able to go back and do things we enjoyed again and check out a few things we hadn't done the first time.
One of those things was Mission Space. Since I'm a wuss & get motion sickness easily, I had no desire to ride this one, but M really wanted to try the more intense side. It was still early and the wait wasn't long, so he decided to do it. I waited by wandering around the gift shop and then sitting outside, soaking up some sunshine.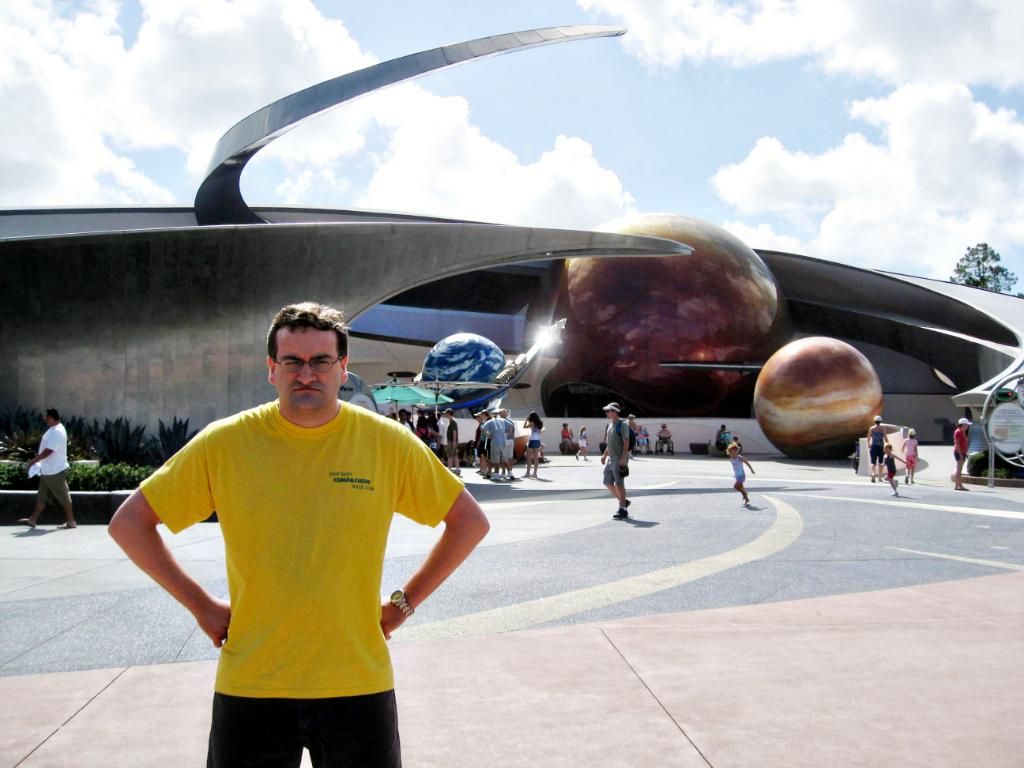 After all the hype, he was actually not very impressed. He was actually disappointed it wasn't
more
intense than it was.
Since it was our second day at EPCOT, we mostly just wandered, taking our time and exploring everything. We spent a lot of time in the World Showcase looking at everything.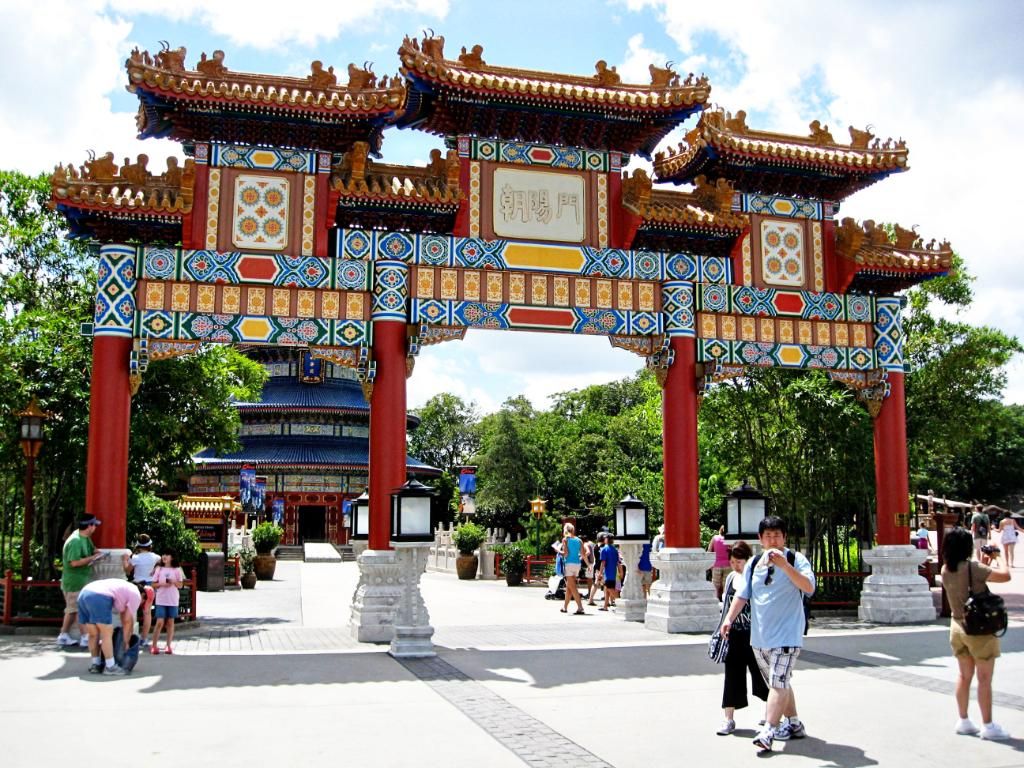 I had lunch in the China Pavilion at the Lotus Blossom Cafe. I love their Orange Chicken. I never liked Chinese food until I tried the orange chicken on a trip with my mom. The Chinese food at EPCOT is the best Chinese food I've had; much better than the stuff at local Chinese restaurants.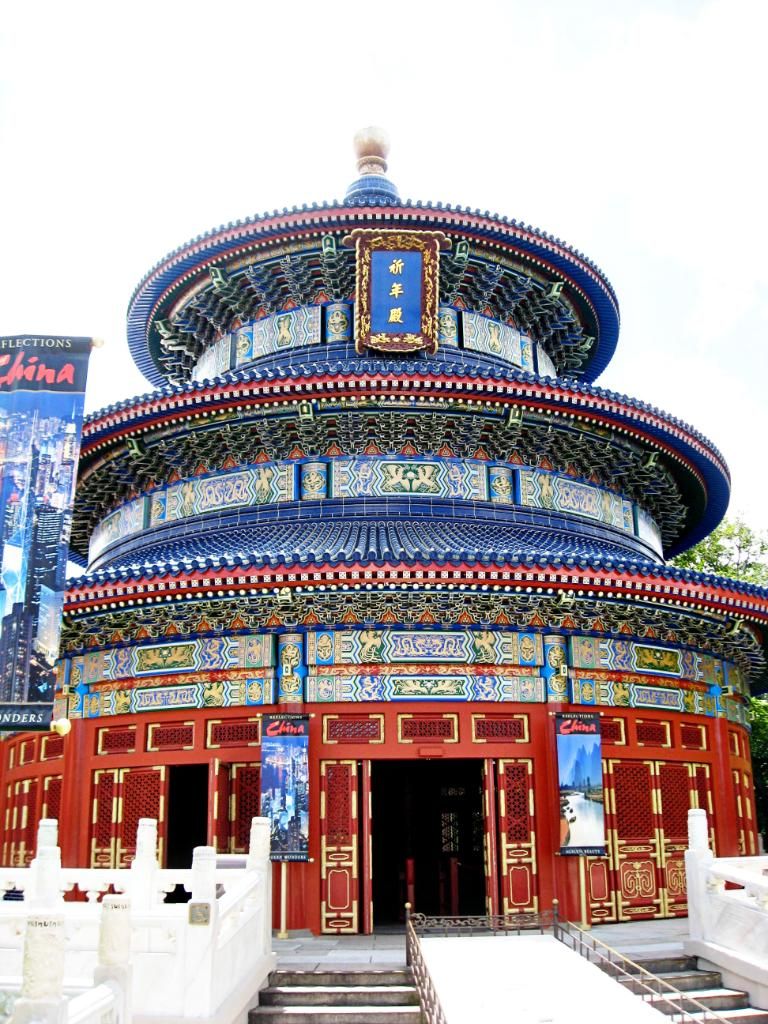 We finally went inside this building. There is a movie about China, but we skipped it. However, we did take the time to check out these guys...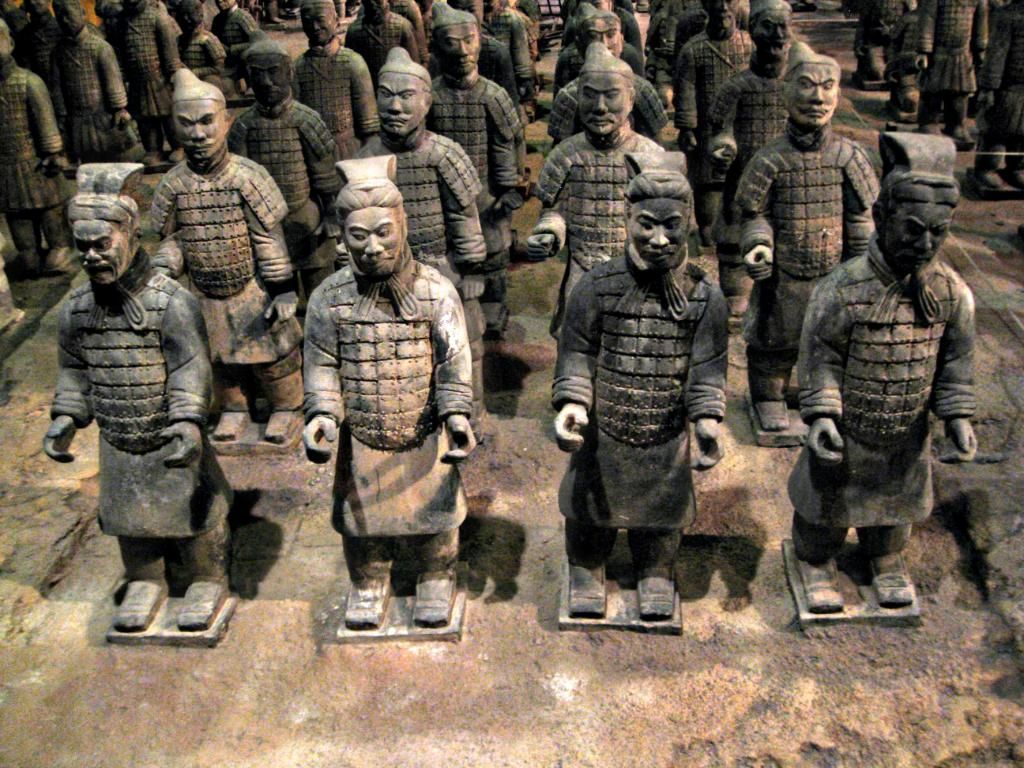 I had no idea that they were in there. There were also many other Chinese artifacts on display and we took some time to examine them and read about Chinese history.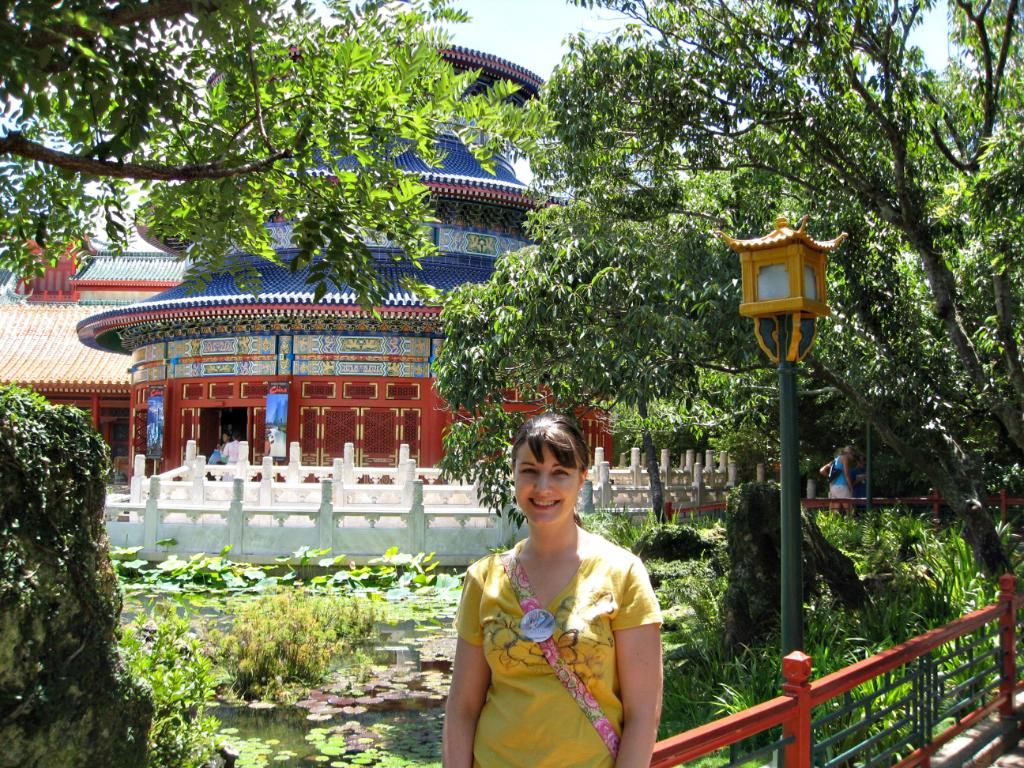 Here's the Italy Pavilion. Next time, I want to eat at the table service restaurant here.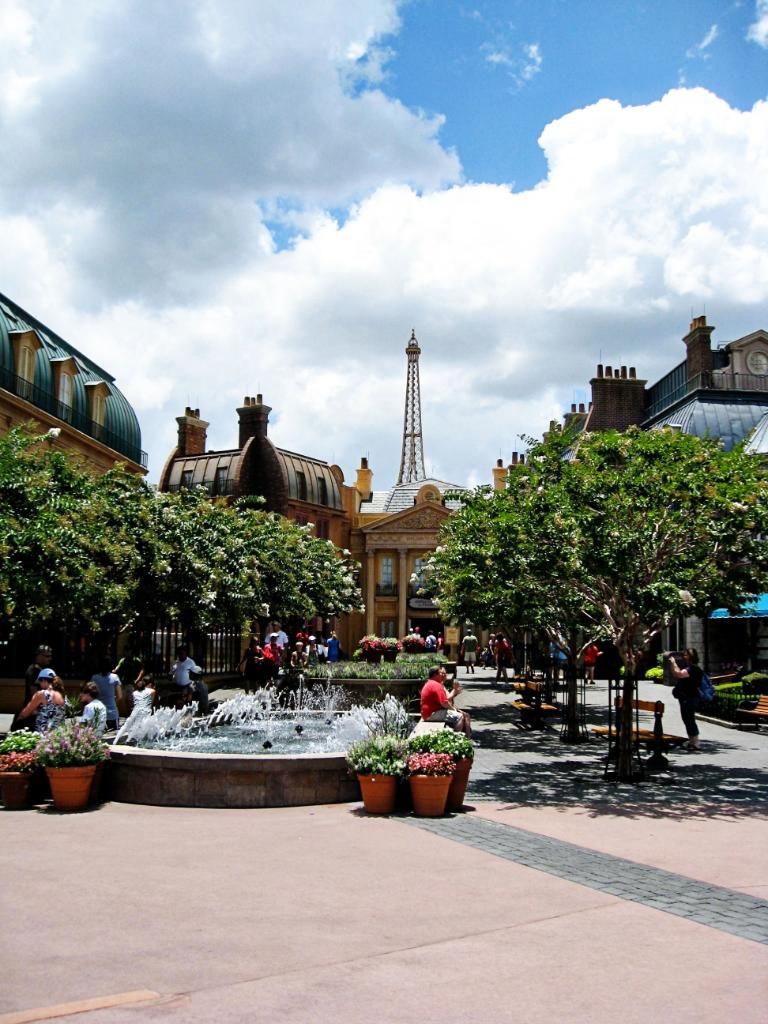 This is the France Pavilion. I highly recommend the bakery even though we didn't visit it on this trip. Every time I watch the movie in this pavilion, I want to go back to France.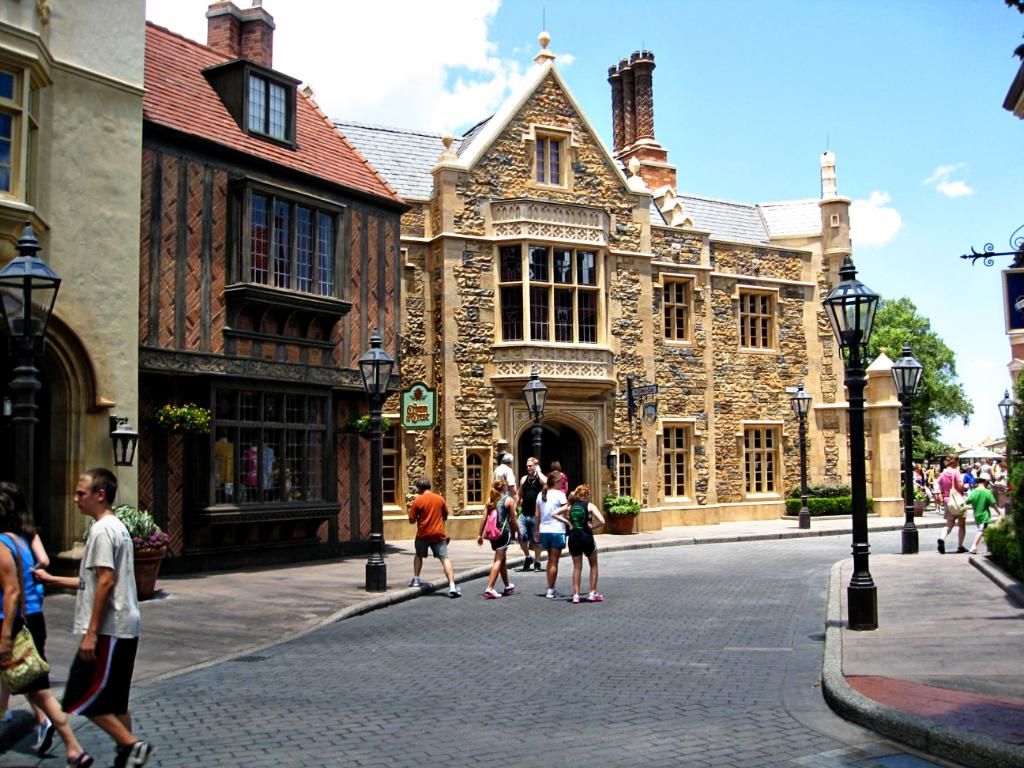 I love the different styles of architecture in the UK pavilion. They show the different periods of British architecture.
M ate lunch here. He really liked those fish and chips! I still crave those chips every now and then.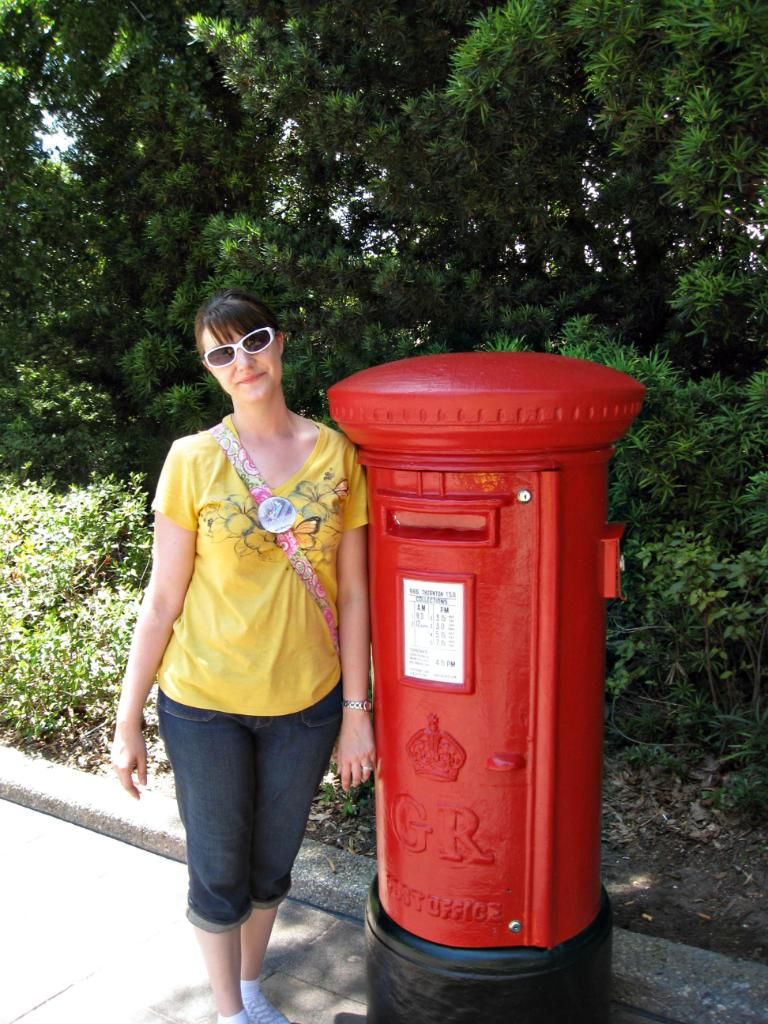 Can you tell we were trying to be better about taking pictures of ourselves this day? This is a British mailbox.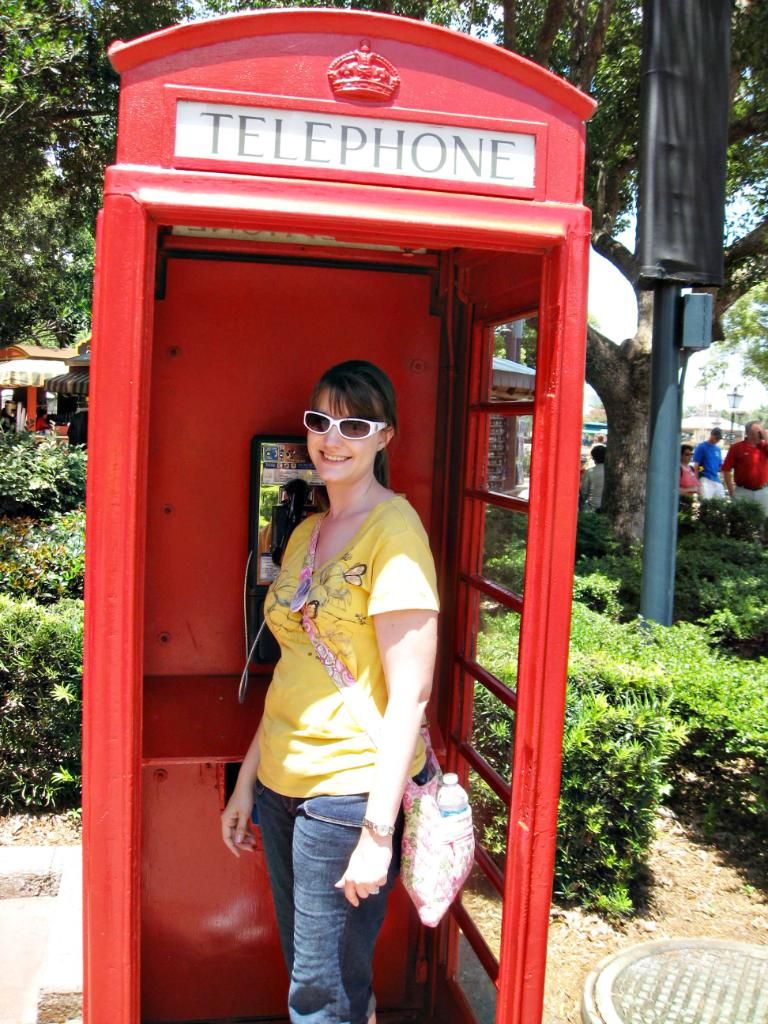 During our honeymoon, the World Cup was going on. We often heard people talking about it and Disney even had a few places where they were showing the games on TV. On this day, there were a couple of important games happening.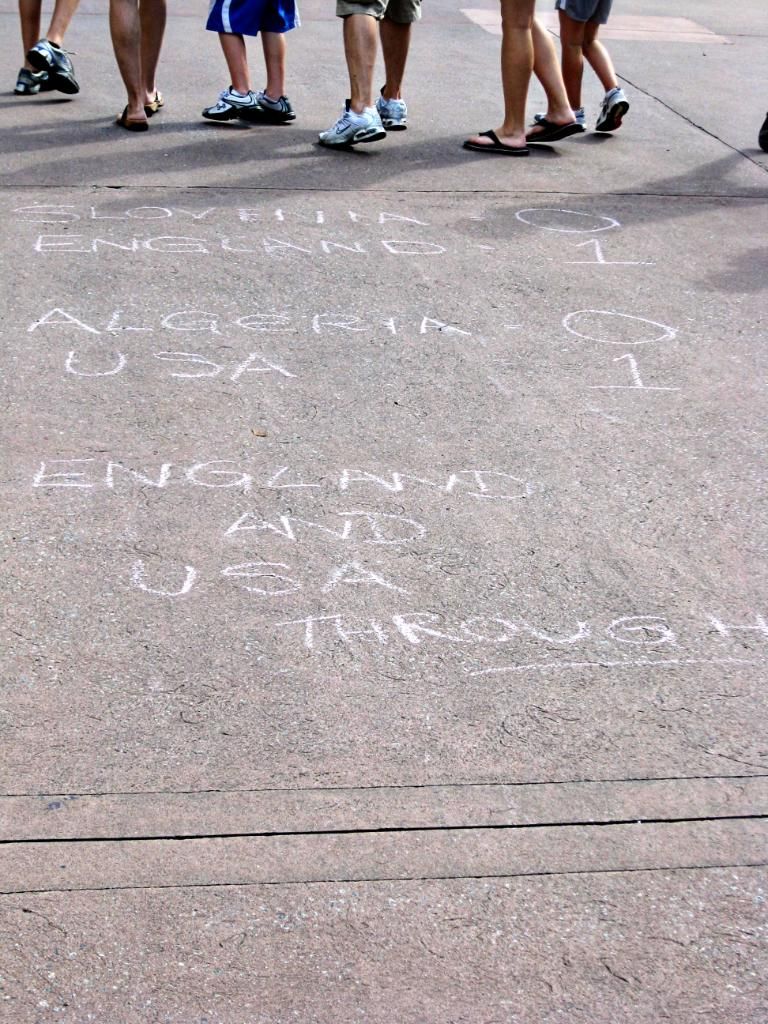 The UK Cast Members put the good news on the pavement.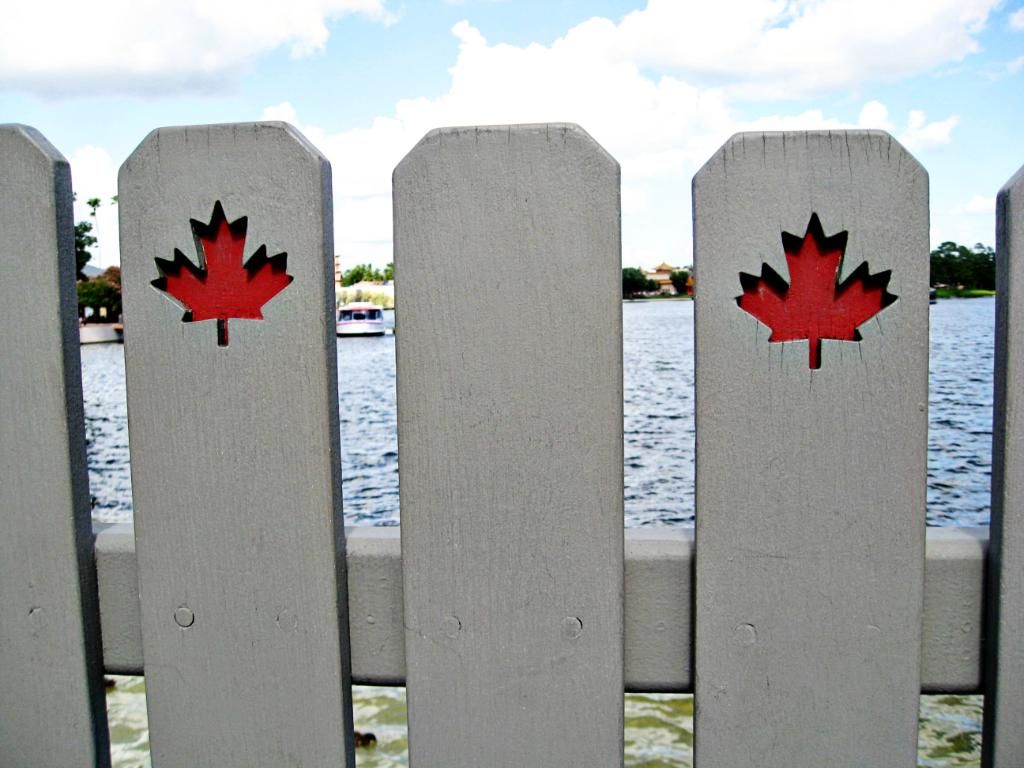 I love the detail on the fence in Canada.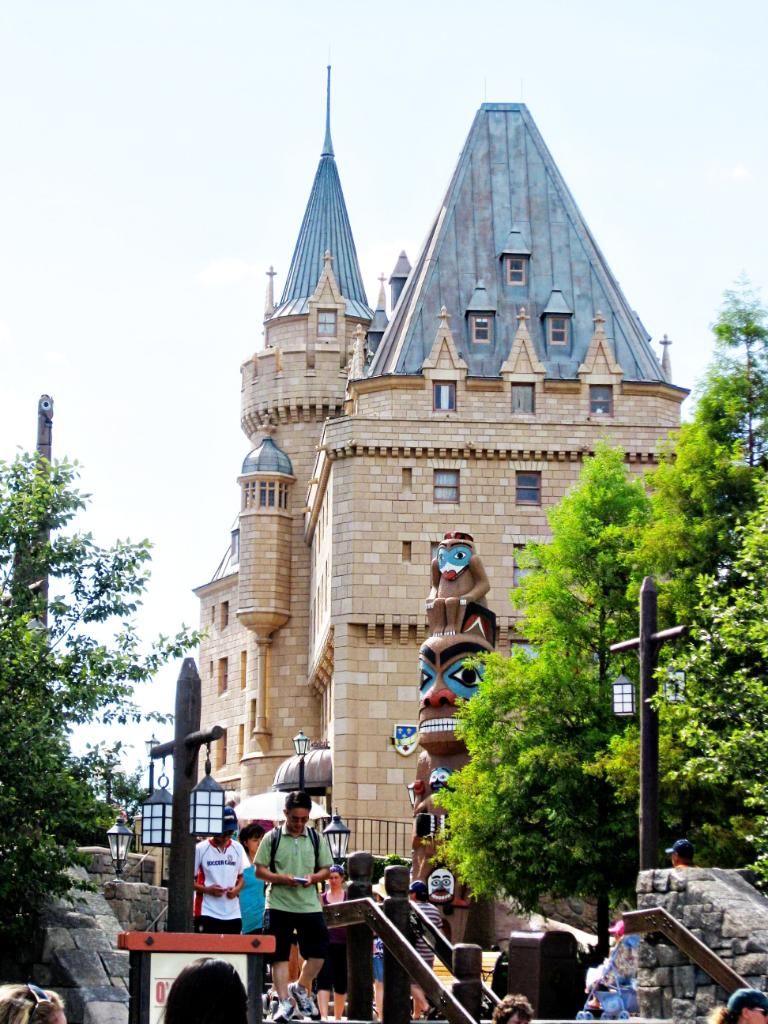 This is the part of the Canadian pavilion that houses the table service restaurant.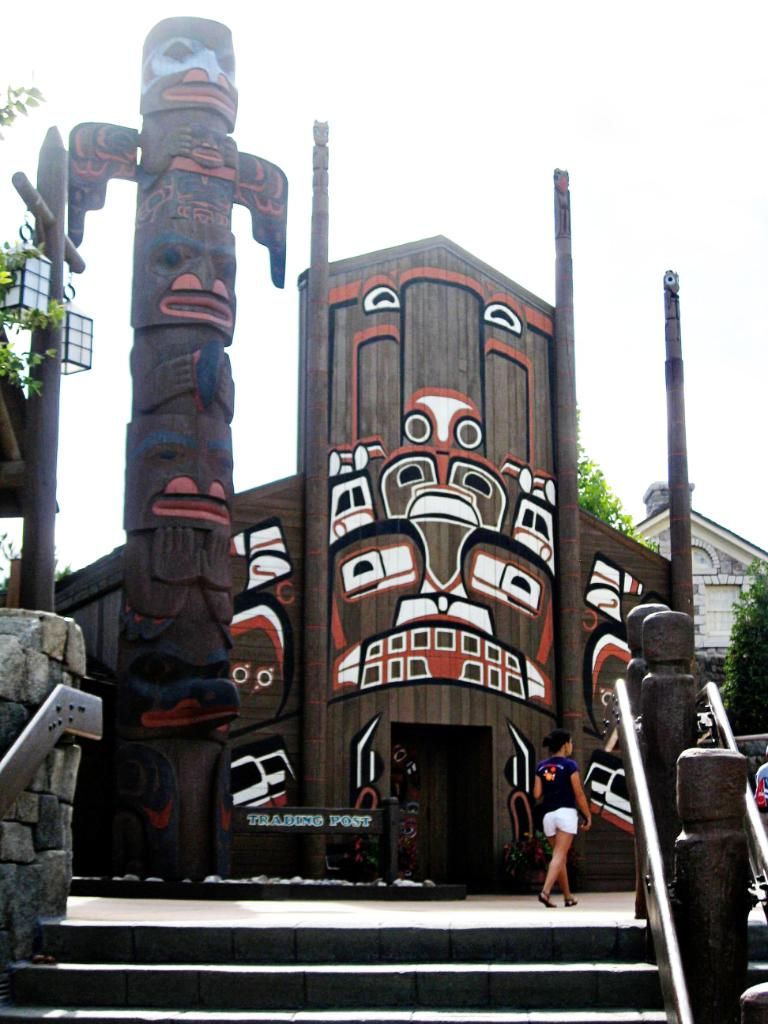 This part houses a gift shop where I always seem to buy a shirt.
We did get those yummy Khaki Gori's again and wandered around some more. When we were done riding everything we wanted to ride and been through all the shops, we decided we were done at EPCOT.
That evening we headed to Downtown Disney to buy souvenirs. I think we may have had dinner at Wolfgang Puck Express again. We finally hit up the Ghiradelli Soda Fountain. I love their chocolate, so I've always wanted to try one of their delicious looking ice cream creations. I had the Cookie Bottom Sundae and it was very good. M got a waffle cone, but he didn't like the cone. I tried it and thought it did taste funny.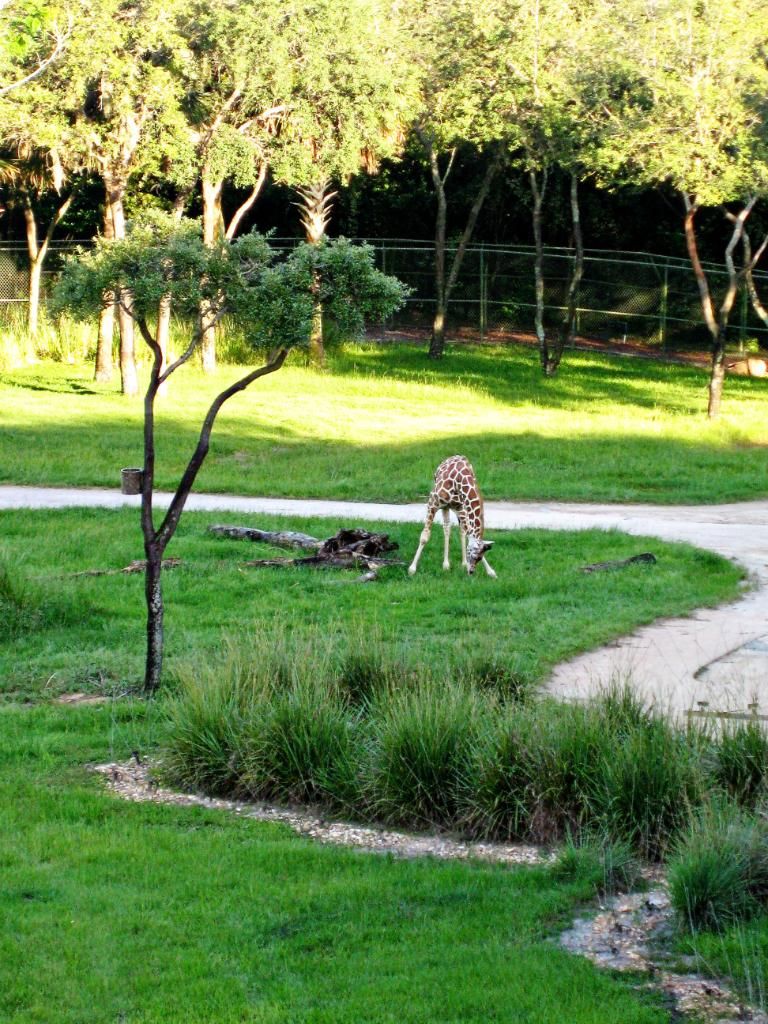 I spent some time that evening on our balcony enjoying the view and trying not to think about how soon we would be gone.
Tomorrow would be our last day at the parks.