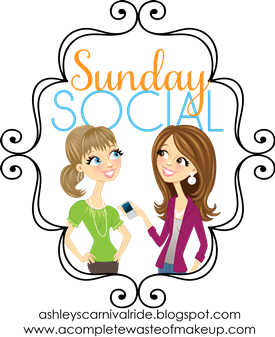 Today's Sunday Social is all about Pinterest which is just perfect for me because I love Pinterest. You can find all my boards if you follow the link on the right side, there.
What is your favorite outfit pin?
I pin a lot of clothes that I'd like to own and outfits that I'd like to emulate on
My Style board
.
My current favorite outfit pin is one of my recent pins..
The Outfit Posts blog is a great source of outfit inspiration. I love polka dots right now and cardigans are always my favorite. I'm on the hunt for a great, affordable, polka dot blouse.
What is your favorite food pin?
I pin a lot of recipes. Seriously, I had to sort my food pins into separate categories just to keep them organized. Pinterest is my number one source of new recipes.
I love the Pioneer Woman and I used her recipe for 3 Cheese Stuffed Shells for the inspiration for my
Three Cheese Pepperoni Pasta Bake
.
What is your favorite wedding pin?
Even though I was already married by the time I got into Pinterest, that hasn't stopped me from pinning lots of wedding stuff. I like
cakes
,
flowers
,
dresses
, and just
weddings in general
. And of course, I've pinned
my own wedding
.
I have to pick a pin from my own wedding for this one..
I loved my all peony bouquet!
What is your favorite DIY/craft pin?
I tend to pin things I'd like to make, but I'm not super crafty, so I rarely do them. But this is one pin I actually did and it turned out well..
I had extra invites from our wedding, so I first made for our tree and it looked great. It was super easy to do too. I then made one for my brother and his wife using their wedding invitation and gave it to them for Christmas.
What is your favorite quote/verse/lyric pin?
I mostly just pin funny some e-cards and Doctor Who and Sherlock quotes.
I love anything that can combine my love of Pride & Prejudice and Doctor Who.
Share one more random pin you love.
This wouldn't be a proper Pinterest post without sharing my love of Benedict Cumberbatch. I do love pinning him!
And I can't resist sharing my love of some e-cards.