As a
BzzAgent
, I recently got to try new makeup product. I received several tubes of Maybelline SuperStay 24™ 2-Step Lipcolor in various colors to try out for myself.
Normally, I am not much of a lipcolor or lipstick girl. I usually just stick with lip balm or if I'm feeling sassy, some clear lip gloss. To me, color usually means it's going to wear off or come off on cups and then you're going to have to touch it up. And who really wants to deal with that?
Maybelline SuperStay 24™ 2-Step Lipcolor says that it won't fade or transfer. In fact, it promises to last the entire day - 24 hours! Well, I had to put this to the test. I tried two different shades on two different days.
The first day, I wore it on a Saturday spent with friends. The second time, I wore it on a busy day at work. Both days, I talked a lot, smiled a lot, kissed my husband, ate and drank. And that color did not budge! In fact, a coworker even commented that she liked my lipcolor 8 hours after I had applied it. I never once touched it up.
And it felt great! I've tried lipcolors that made my lips feel dried out, but Maybelline SuperStay 24™ 2-Step Lipcolor felt completely natural. I often forgot I was even wearing it.
It's also really easy to use. You just apply the color with the wand applicator, which I loved, and then let it dry. I applied the color and then packed my lunch. Then apply the moisturizing top coat (which looks like lip balm) and forget about it! Your color is set for the day.
Maybelline SuperStay 24™ 2-Step Lipcolor comes in 30 shades and is available at most drug stores and big box stores, like my favorite Target.
Want to try it for yourself? I've got a coupon to share with you! You get
$2 off any Maybelline SuperStay 24™ 2-Step Lipcolor
.
Let me know if you try it and how you like it!
P.S. My favorite shade is True Rose!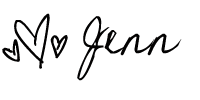 I received this product at no cost to myself and all opinions are completely my own.