With our first dance out of the way, it was time for others to join us on the dance floor.
The one tradition that M and I did not include in our wedding was dancing with our parents. It was awkward enough having to dance by ourselves with everyone watching; we didn't need to do it more than once.
However, the first song our DJ played to open up the dance floor was You Are So Beautiful and my aunt encouraged my dad to dance with me, so I got the father/daughter dance with less awkwardness because there were others on the dance floor.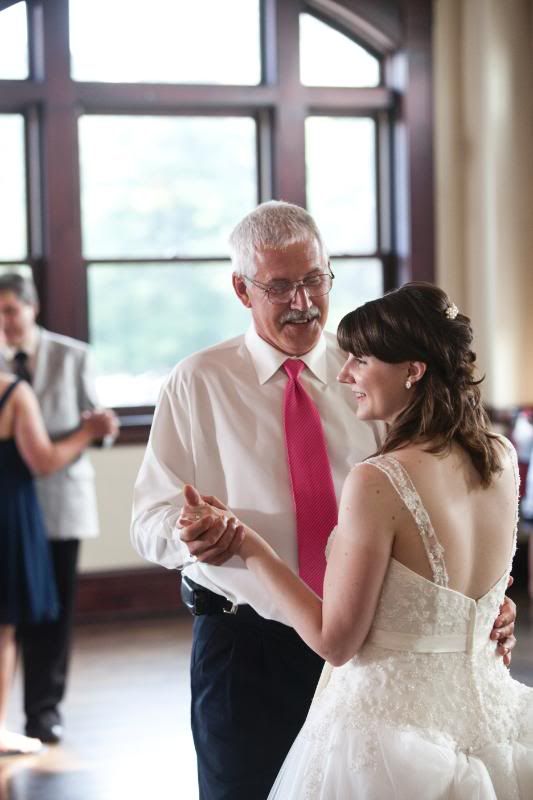 Speaking of others...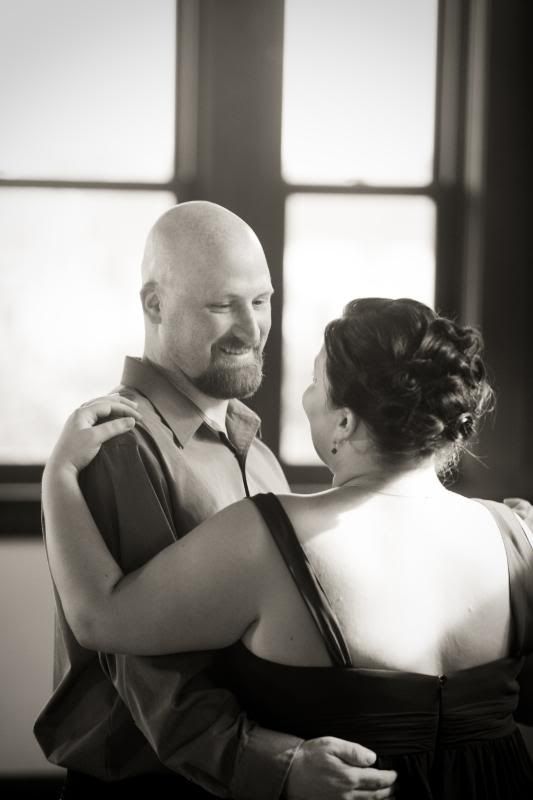 Here's BM T and her boyfriend R. I love this picture of them!
After the sweet slow dances, it got a little silly!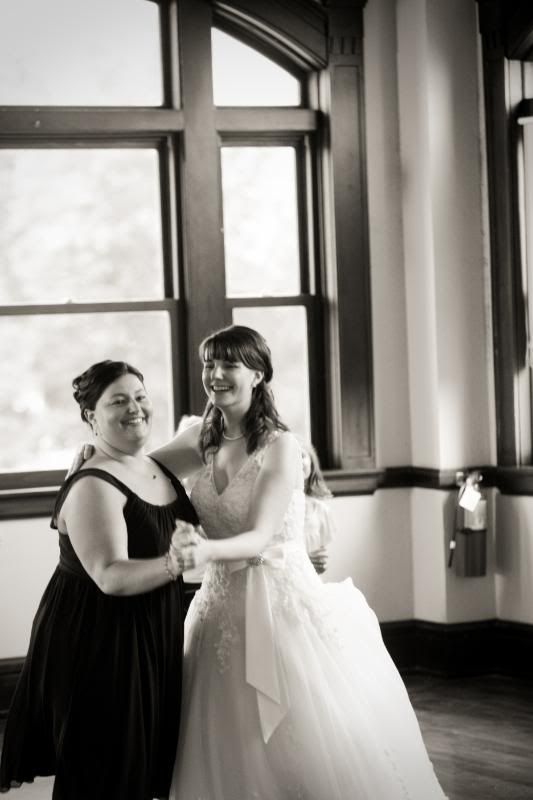 M is not a big dancer, so I danced with T instead.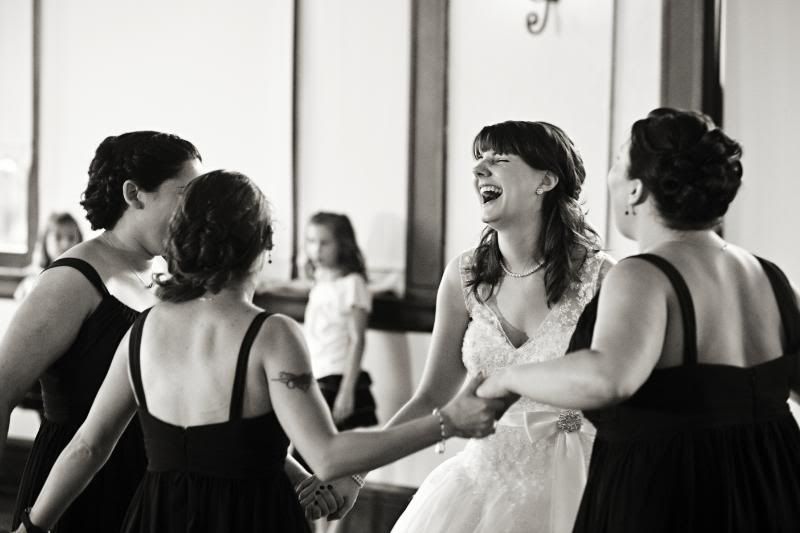 Another one of my favorite pictures. This is what I look like with I am truly laughing and happy. I think Don't Stop Believin' was playing and I made the girls dance with me.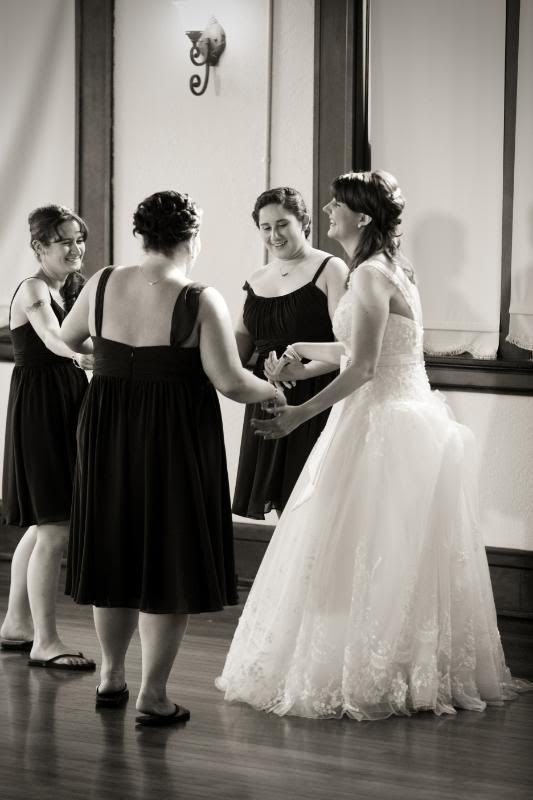 Some of our guests really got into the dancing.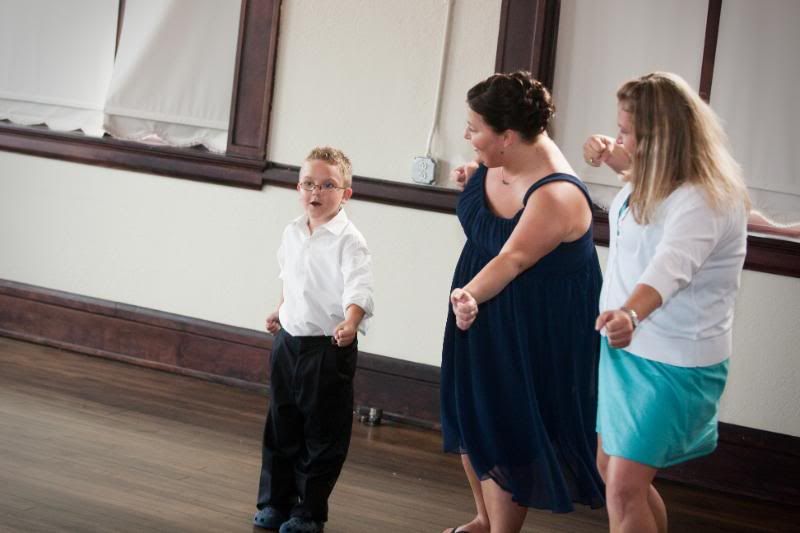 T and our friend A taught C how to do the lawnmower. That little ham was loving the dance floor.
Up next: Did somebody mention cake?!
All photos by
Amanda Fales Photography