Our trip to DC was over and it was time to head home. But first, I wanted to make a small detour on our way west.
A few months before our trip, I was reading one my regular blogs when they talked about the Williams-Sonoma Outlet. It looked like heaven! A store full of bakeware and cookware all at discounted prices. I really wanted to go to one, but our closest outlets don't have it. But it turns out, there's a great outlet mall in Virginia and they have a Williams-Sonoma outlet in addition to other great outlets. I knew we had to go.
We checked out of the hotel in the morning and set the GPS for the outlet mall. About an hour later, we arrived. I didn't want to stay long because I was desperate to get home that day, but I just had to check out some stores.
First up, my hallowed place. The Vera Bradley outlet! I first went to the one outside Chicago and was disappointed with how small it was. I was pleasantly surprised to see that this one was a nice size and had a nice selection.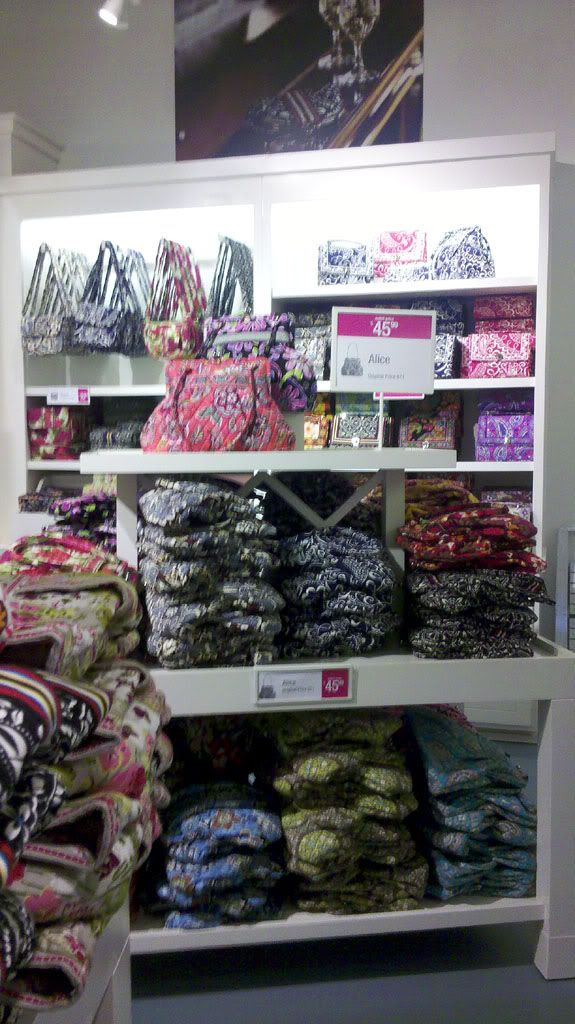 I took some sneaky pictures with my phone because I didn't want to be the weird girl taking pictures in the Vera Bradley outlet.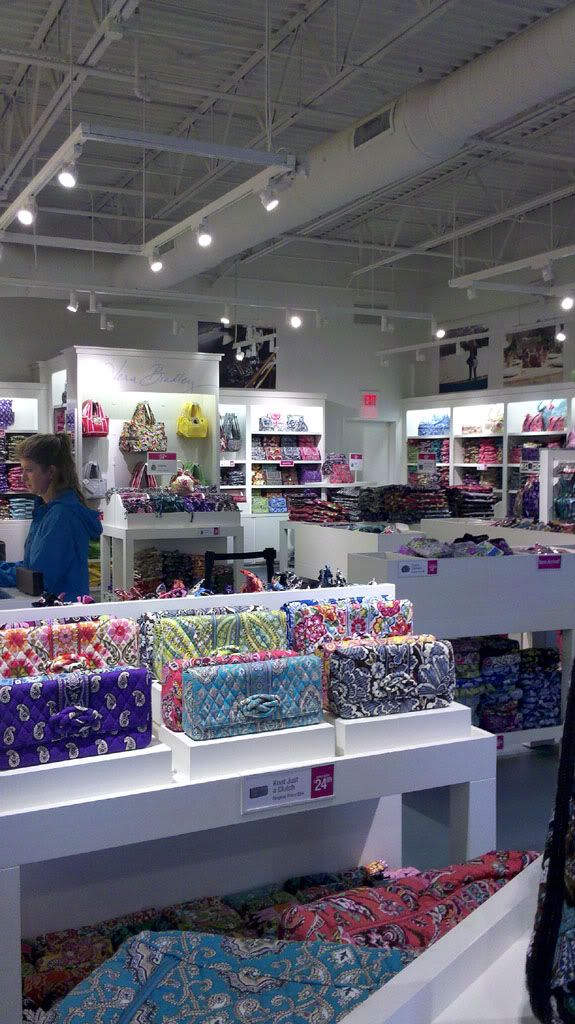 I didn't buy anything because I really didn't need anything. Plus, I knew the prices would be better at the outlet sale and it's a lot more fun to shop at the outlet sale.
Next up, we headed to the Williams-Sonoma outlet.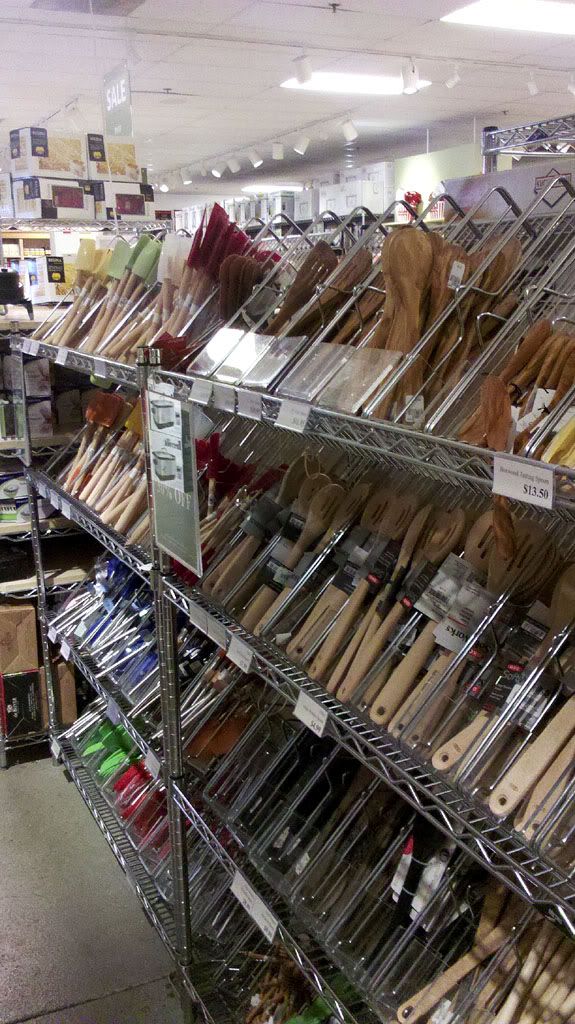 It was great! I wandered around for awhile looking at everything. I knew I wanted to get something, but I couldn't make up my mind.
I got this cheese slicer for my husband. We both pretty much suck at cutting cheese. I'm not sure why, but we just can't. This slices cheese from the block very easily and it adjusts to 3 different thicknesses. Is it necessary? No, but we like it.
I picked up these odd size measuring spoons too. They are 2 tsp., 1 1/2 Tbs. and 2 Tbs. Very handy for many of my baking recipes. I especially love the 2 Tbs.
We also picked up this Darth Vader spatula for a friend that loves Darth Vader.
Even though I wanted to stay and check out more of the outlets, I knew it was time to head home. So we hit the road and after a fairly uneventful drive, we arrived home later that evening. And with that, our vacation was over.