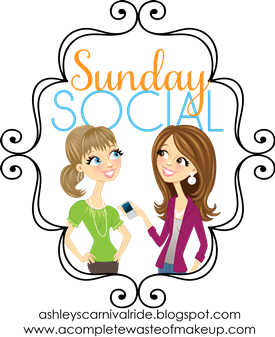 What is the first website you log on to each day?
I admit I'm one of those people that has a lot of tabs open at the same time. I love that Firefox lets me pin them and opens them every time. I generally check my personal email first though and then Facebook and Twitter.
Give us some funny websites you visit that we need to know about
I enjoy
Cake Wrecks
,
STFU, Parents
,
Go Fug Yourself
, and
Not Always Right
. I often find entertaining or interesting things at
BuzzFeed
.
Pinterest or Facebook? Why?
Honestly, I cannot choose. I use both regularly. They are both pinned tabs on my computer. I like Facebook for socializing with my friends and
Pinterest
for saving all the stuff I like, so it's a bit like comparing strawberries and penguins. I like both, but for different reasons.
Twitter or Instagram? Why?
I use both, but I think I actually prefer Instagram a little more, even though I use
Twitter
more. I like just being able to post a picture instead of having to describe something with words. It gives me motivation to take more pictures. (I'm Argyle Love on Instagram)
Favorite YouTube video...post it!
Oh goodness, I don't use YouTube as much as I used too. Now, I pretty much just use it for Doctor Who and Sherlock things. Especially the things the BBC location locks to the UK. So, no surprise that I went with a Doctor Who related video...
Biggest online pet peeve?
Right now, people who can't follow directions or link up properly. I hate when I'm trying to read other blogs that have linked up and they either don't link up to the actual post or they didn't even do the post.
I also hate when I do a Rafflecopter giveaway and make leaving a related comment mandatory, people say they commented, but they didn't. Or they say they follow me on Twitter & they don't. You know I can and do verify that, right?