This will be the last post of wedding details. I think there will only be 2 more wedding related posts and then I'll start recapping our honeymoon in the new year!
There are a few details from the reception that I haven't shown you yet, so today we'll look at those.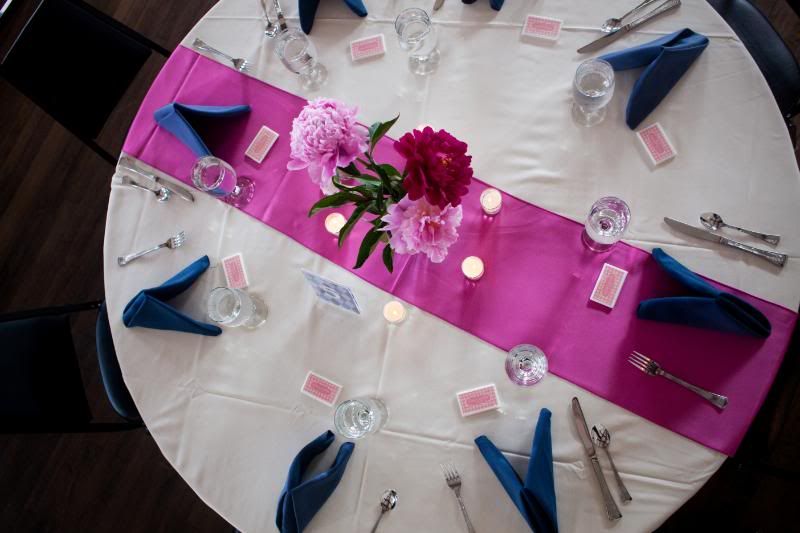 Here's a good look at what our tables looked like when our guests arrived at our reception. Our caterer provided the linens at no extra cost. We went with ivory tablecloths with navy napkins. I rented the runners from MichaelAngelo's since our caterer did not have any fuchsia linens. You can also see the favors and table numbers that I talked about last week.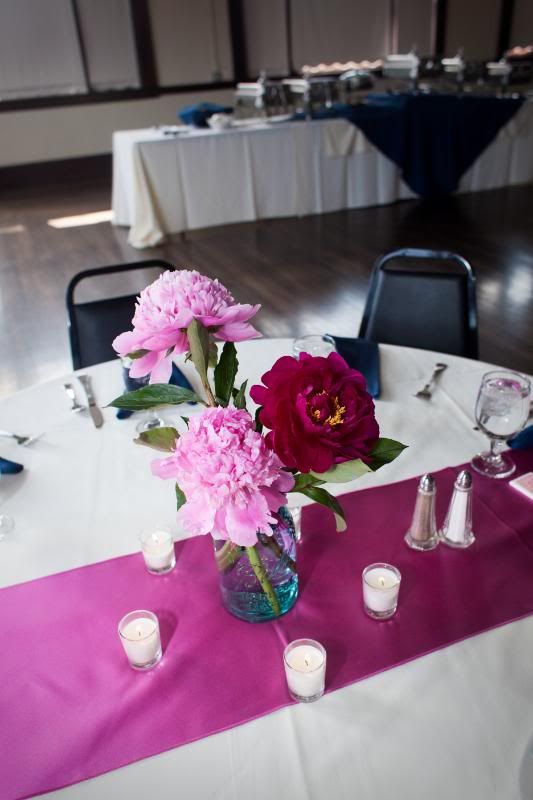 The votives are from Hobby Lobby. We used coupons and bought them over a period of several weeks.
I went with all peonies for the centerpieces. We mixed the colors from my bouquet and the bridesmaids' bouquets. Again, MichaelAngelo's did the flowers.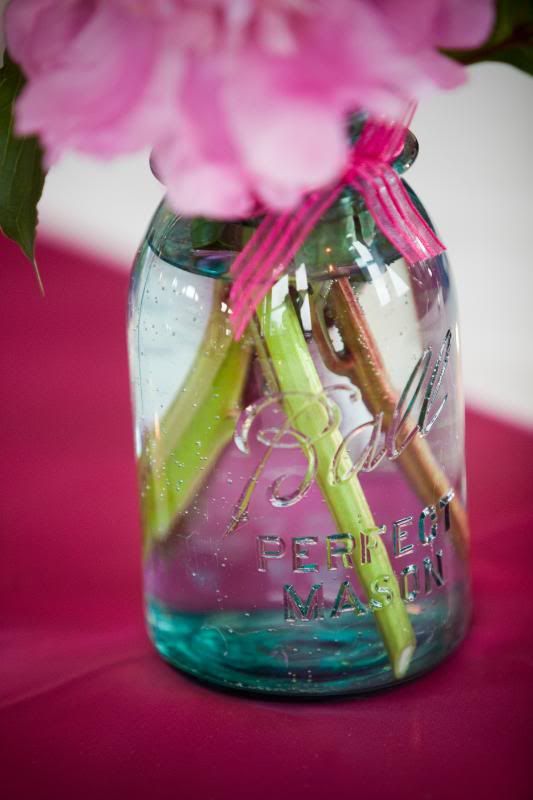 I used Ball Perfect Mason jars in the quart size for the vases. I've been collecting Ball jars for years, so this was a way to incorporate something personal into the reception. I collected the jars over the months as I was planning. I found most of them at local antique stores.
A word to the wise, these jars are not worth more than $3 and I wouldn't pay more than $2 if they don't have the zinc lid. I've noticed that local antique stores have now marked these jars up to over $5 simply because there's a demand for them from brides.
My mom added the ribbon to the jars to make them prettier and add some color.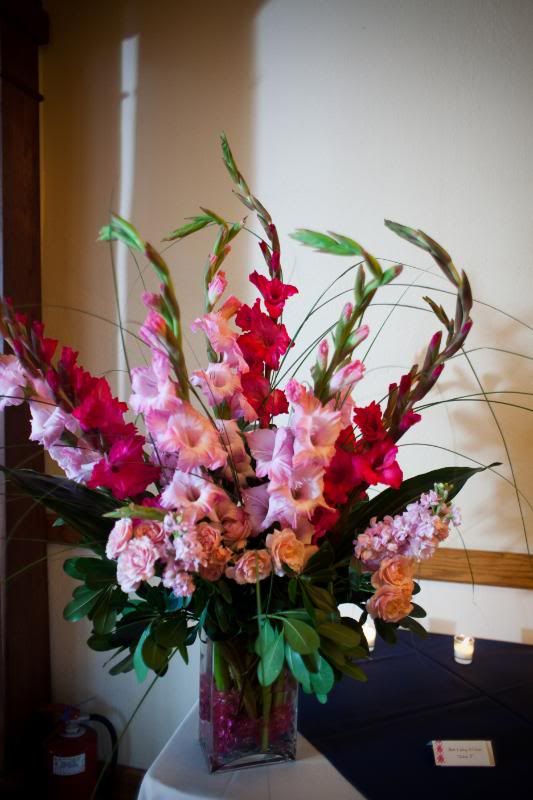 We re-purposed the flowers from the church on the place card tables at the reception. I only asked that these just be various pink flowers. I loved the way these turned out.
My mom also made our card box. I loved it! She did a great job and it was a nice touch on our gift table.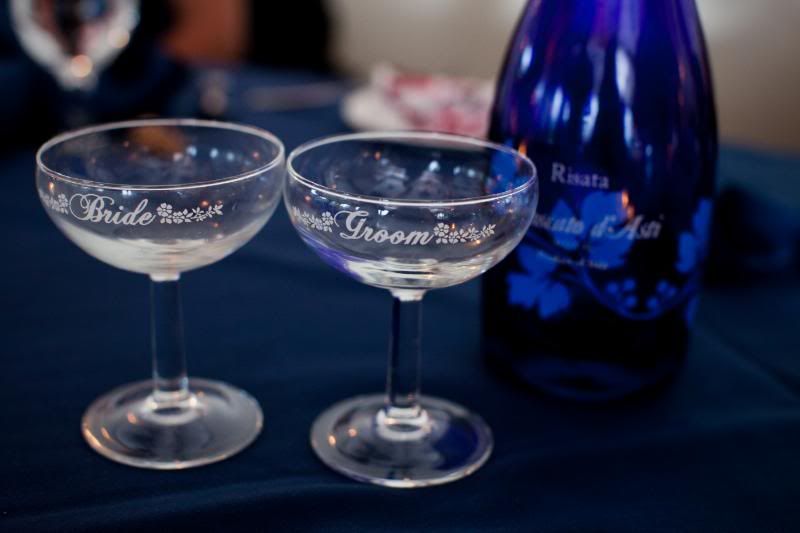 I love the look of old saucer champagne classes, so I searched local antique stores from some for our toasts. I found these bride and groom glasses and I just had to have them.
Since we're not big drinkers, I asked for suggestions on a sweet champagne on Facebook. Risata Moscato d'Asti was recommended by a friend and I bought a couple bottles at our local spirits shop. It was very good and we loved it. The bar at our reception also served Raspberry Sparkletini and that went fast. Everybody who tried it loved it and we've actually bought it several times since our wedding.
I don't think I mentioned our cake topper earlier. I went with something simple that wouldn't compete with our unique cake. I got the letter topper at Michael's with a coupon so I ended up getting it for about $7. A great deal for something we can't really use again.
See the bag in front of my nephew? I made bags up for the kids we invited to the wedding. I included crayons, coloring books and some other goodies that I've forgotten about in there. I wanted something to keep them occupied if they were bored with the adults. These were a hit with 2 of M's nieces who aren't hams like my nephew and the youngest niece.