I'm a
BzzAgent
, so I sometimes get to try products and review them. This time, I was asked to try Kroger's The Truly Awesome Homestyle Chocolate Chip Cookies. I was sent two boxes of the cookies and that night, my husband and I opened the first box.
The sweet we most often have in our house is chocolate chip cookies and we're pretty picky about our cookies. The first thing I noticed when I opened the package was that the cookies were bigger than other packaged chocolate chip cookies. In fact, they are almost 2x the size of other cookies.
The second thing I noticed was how many chocolate chips were in the cookies. They were chock full of chocolate. Chocolate chips are the #1 ingredient in these cookies,which in my opinion, is exactly how it should be.
Normally, we prefer soft chocolate chip cookies, but I love crunchy cookies if they are full of chocolate, which these are. Plus, there are no added preservatives or artificial colors, so they're just like homemade.
And the taste? They are delicious! Full of chocolate, both my husband and I enjoyed them thoroughly. They taste great dunked in a glass of cold milk.
Want to try them? They are available for the suggested retail price of $2.79 at the Kroger Family of Stores, including Fred Meyer and Ralphs. Check them out today!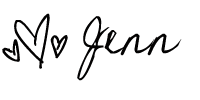 As a BzzAgent, I was given free product and coupons to try. All opinions are my own.