Now that the bouquet was tossed, it was time to toss something for the single guys!
Our DJ called the single men to the dance floor while I took a seat in the middle.
I wanted a "sexy" song that was also not offensive and more in line with our personal music tastes, so I used one of my favorite Elvis songs.
Many of the single guys at the reception were wary of coming to the floor, so I had to resort to calling them out and the DJ helped me get them to the dance floor. I still don't think we had all of them, mostly just the dates of the girls that participated in the bouquet toss.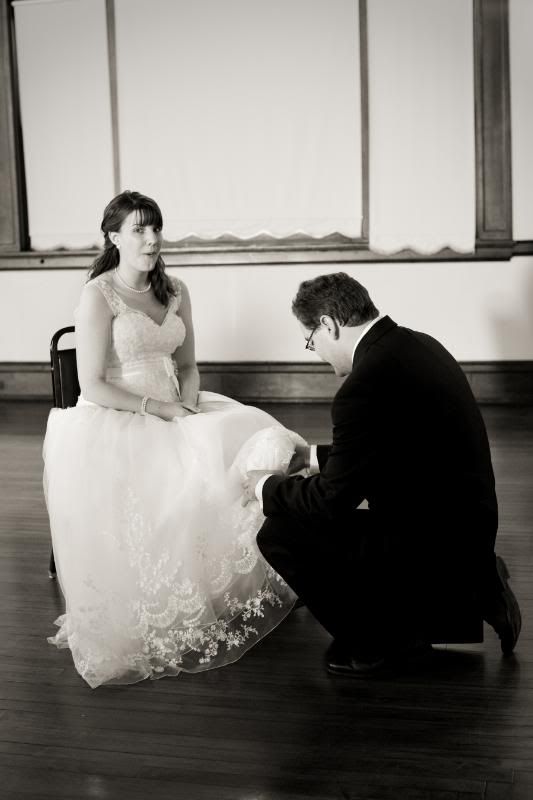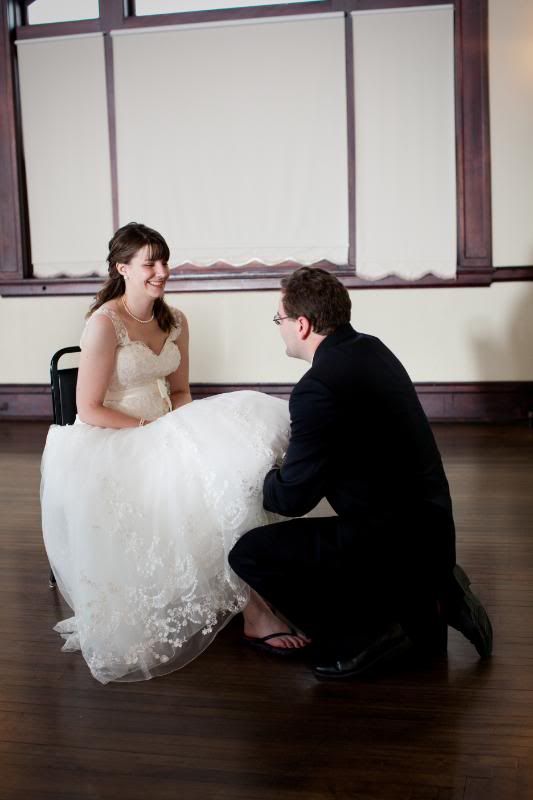 I had two garters on, so he had to make sure he was getting the right one. You can also see here that I changed out my pretty blue shoes for my flip flops once we go to the reception. There was no way I was dancing in those shoes!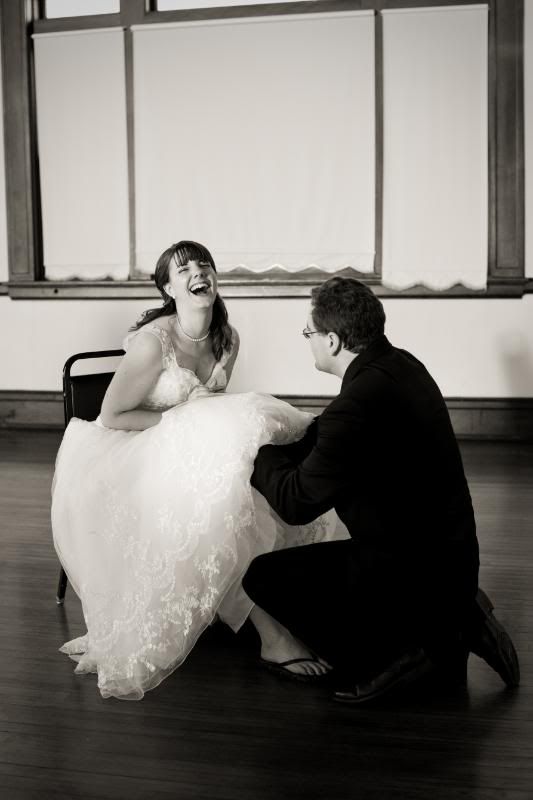 And of course there were comments from the audience.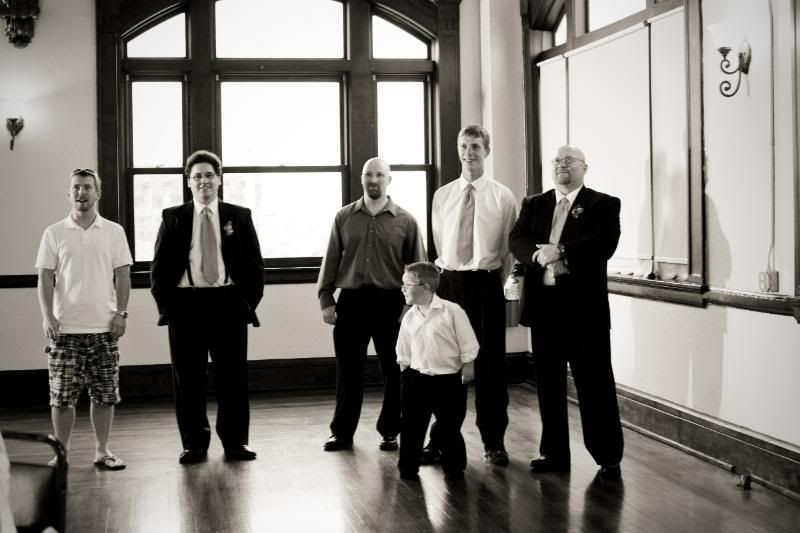 The only brave single men in attendance. I told M to aim for the guy in the dark shirt - BM T's boyfriend.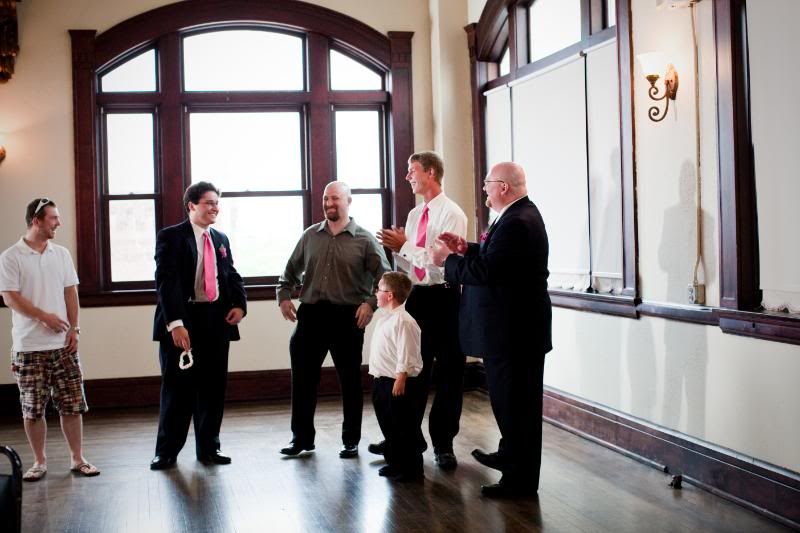 Instead, Best Man A caught it.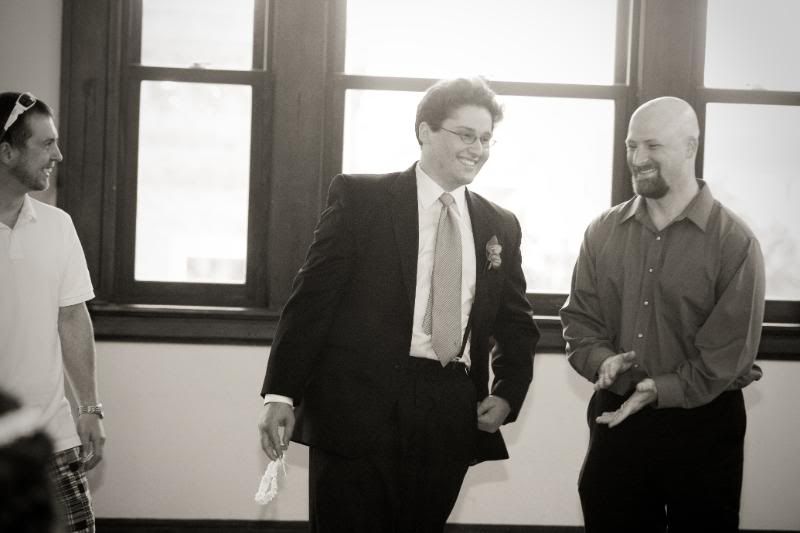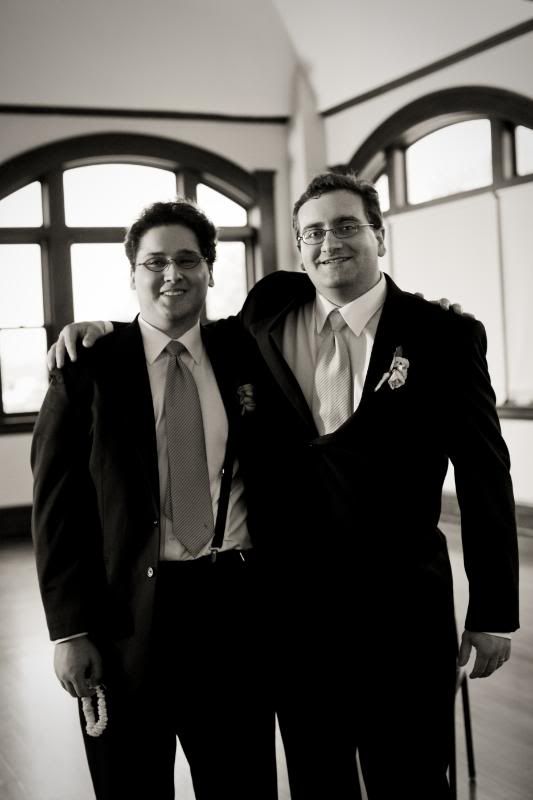 Next week, I think we need some more dancing!
All photos by
Amanda Fales Photography
.